WNBA Dedicates 2020 Season to Social Justice
Founding The Justice Initiative and Social Justice Council and creating Black Lives Matter uniforms.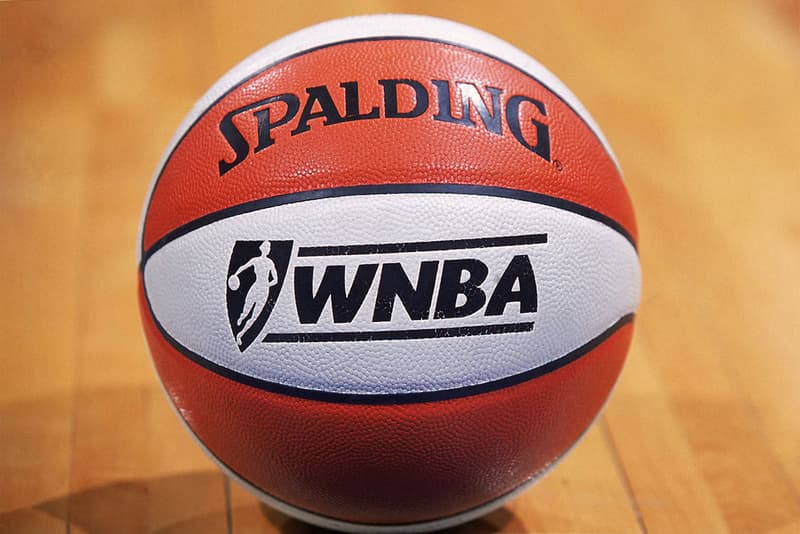 As the NBA seeks to include more social justice messaging, the WNBA is taking a more overt tact with two new initiatives. The league and players association (WNBPA) have announced two new programs set to coincide with the forthcoming 2020 season: The Justice Movement and the WNBA/WNBPA Social Justice Council in a statement.
Both initiatives will encourage discourse surrounding current events related to the Black Lives Matter movement, including issues like civil rights, voting rights, LGBTQIA+ advocacy and gun control. The Social Justice Council will spearhead these conversations, "cultivating designated spaces" for communication with communities and players. Virtual roundtables, podcasts and other activations will tie into the programming.
Led by players like Layshia Clarendon, Sydney Colson and A'ja Wilson, the Council will be joined by the likes of Black Lives Matter co-founder Alicia Garza, Rock the Vote CEO Carolyn DeWitt and BLACK GIRLS ROCK! founder Beverly Bond, with a full slate of programming set to be announced later this year.
To underscore the mission of the Council, WNBA players will wear special uniforms during the first weekend of play, with each Nike wearable emblazoned with "Black Lives Matter," "Say Her Name" and the names of women and girls — including Sandra Bland, Breonna Taylor and Vanessa Guillen — who were victims of racist violence.
"We are incredibly proud of WNBA players who continue to lead with their inspiring voices and effective actions in the league's dedicated fight against systemic racism and violence," said WNBA Commissioner Cathy Engelbert in a statement. Systemic change can't happen overnight, but it is our shared responsibility to do everything we can to raise awareness and promote the justice we hope to see in society."
The WNBA season is set to begin late July. Many players are currently convening at the home of the WNBA 2020 season, Bradenton, Florida's IMG Academy as part of a contentious coronavirus screening period.