Christopher John Rogers Brings the Drama
The exuberant designer has hinted at a foray into menswear. Here's what to expect.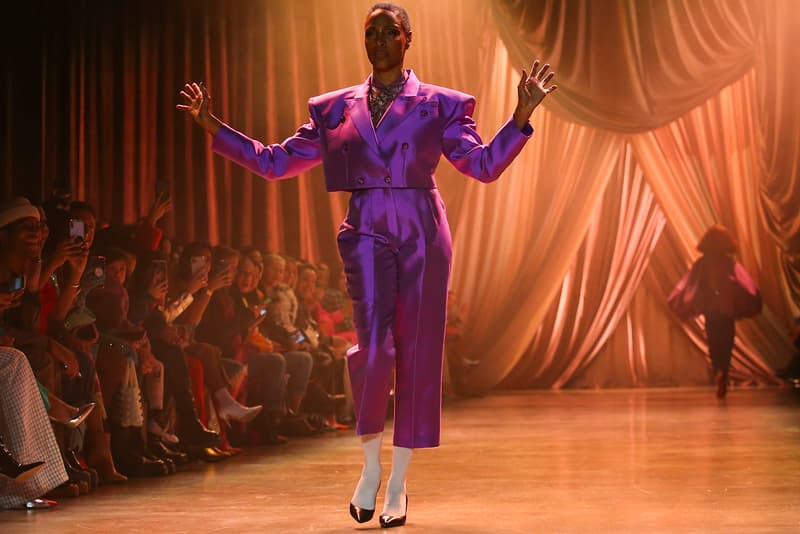 Few designers have a body of work that would appeal equally to Lil Nas X, Michelle Obama, and Cardi B. Christopher John Rogers is one of them. The Louisiana-born designer, who now works out of a studio in New York, is known for grand designs that aim to toe the line between exuberance and pragmatism. In doing so, his brand has become one to watch.
After winning the CFDA/Vogue Fashion Fund in 2019 – netting a $400,000 USD prize and a year's business mentorship, he has quickly become an awards-season favorite for stylists looking to bring a sense of grandiosity to their clients.
Though Rogers' collections are, so far, sold only as womenswear, his work is steeped in the drama, excess, and non-conformity of the drag ball scene. In her review of his Fall 2020 show, the Washington Post's Robin Givhan said that "Rogers's creativity has come at a time of gender fluidity and personal declarations of fabulousness…it demands to be noticed." As such, his collections have found favor with a growing number of personalities of both genders, looking for a more boundary-pushing approach to style.
Lil Nas X wore the brand to last year's American Music Awards, in a custom two-piece tuxedo, worn over a skin-tight, zebra-printed top with matching opera gloves. The media praised the look: Vogue hailed the musician as "the night's most successful risk-taker."
Dressing Lil Nas X was a turning point for Rogers. It was the first time the designer had worked with an artist whose audience would be none the wiser of Rogers' work. By playing into Lil Nas X's love for all things bright and creative, and showcasing it at the AMAs, the designer was further catapulted into the mainstream.
Interestingly, Rogers seldom wears his own designs — bar the time he dressed to impress in an all-red ensemble when collecting his aforementioned award. However, in December 2019, Rogers spoke with Soho House about life after winning the CFDA/Vogue Fashion Fund. He touched on the future of his eponymous label, "eventually, we're going to venture into menswear and I'm going to be wearing CJR."
Although there is no true understanding of what Rogers' menswear will be like, the designer has a great way of exploring gender identity through shapes, color and silhouette stereotypes. For example, when Rogers dressed Christen Mooney (aka ThugPop) in this silk Gazar blouse the designer created a powerful moment for the equally powerful, Black, queer multidisciplinary artist. The look was androgynous and regal; it framed Mooney and made for a commanding aesthetic.
Such pieces also caught the eye of Net-A-Porter. Rogers is the latest to work under the e-tailer's Vanguard Initiative, a program that looks to champion the "next wave of emerging designers." Elizabeth von der Goltz, Net-A-Porter's global buying director, told Vogue, "So many new brands to have come about in the last two years have followed similar trends based on what they are seeing on the street or on others in the industry. There aren't many young designers doing statement [clothing.]"
As a result, those interested in Rogers' designs can now buy them over at Net-A-Porter. You may not be able to buy Lil Nas X's custom suit, but you can opt for a standout silk and wool-blend suit in a shimmering shade of emerald. Elsewhere, his take on the tailored cargo pant is rendered – of course – in a silk faille.  Either way, there is something from Christopher John Rogers for anyone wanting to make a stand — visually, and perhaps, politically.
Christopher John Rogers, a Baton Rouge-born, SCAD graduate who's work gracefully blends elements of old Hollywood with a contemporary vision, a designer who is Black, queer and expressive of their creativity in such a unique way, is a designer to watch.
What's next from Rogers? Well, as he told Vogue, "no one wants the chic black dress from us, or the black pants. They buy the crazy pieces," so we can only expect more theatre, more glamor, and more grandiose drama.