A New Exhibition Commemorates Grenfell Fire Victim Khadija Saye
Alongside a programme to promote diversity in British art.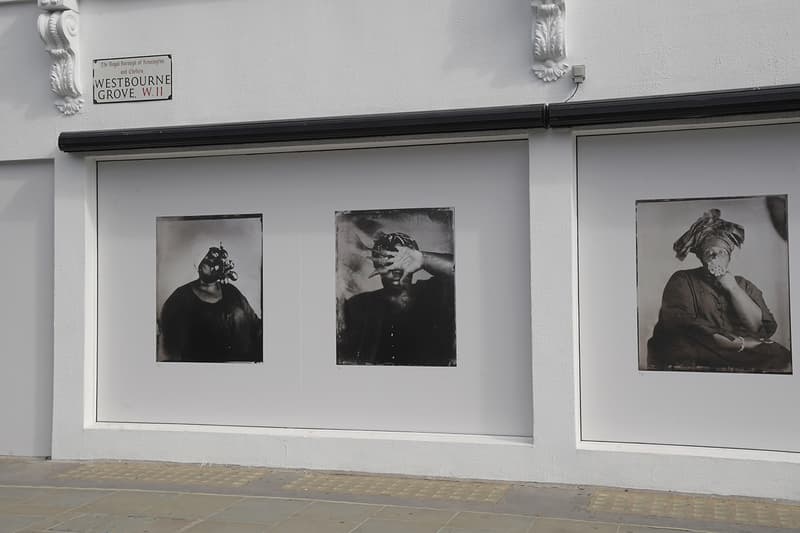 Khadija Saye, the Gambian-British artist who was among the 72 people who died in the Grenfell fire disaster, is the subject of a new outdoor exhibition in London.
Saye's artworks are on display in London's Westbourne Grove, about a mile from the site of the Grenfell Tower remains. The former residential building was destroyed in a fire on June 14 2017, killing 72 people and injuring 70 more. It was the deadliest structural fire in the United Kingdom in almost thirty years, and provoked an unprecedented public outcry over the systemic regulatory failings which led to the disaster.
The exhibition, titled Breath is Invisible, is a series of nine silkscreen prints of Saye's photographs. Before her death, Saye was the youngest ever exhibitor in the Diaspora Pavilion of the Venice Biennale, where she showed aged 24 in 2017.
Founded by Eiesha Bharti Pasricha and curated by Sigrid Kirk, the project also marks the launch of the Khadija Saye IntoArts Programme. The initiative has been founded by the artist Nicola Green, wife of the MP David Lammy, who knew Saye before her death. It will aim to help young people from BAME and disadvantaged communities in the U.K. gain access to opportunities within the arts.
Speaking about the launch, Green said "Khadija was an emerging artist when I met her and she had achieved extraordinary things in her short career. She was a passionate campaigner on helping others learn about careers in the arts and get in to the creative arts. This is a fitting tribute to her."
Breath is Invisible can be viewed now at Westbourne Grove. The prints will later be sold, with the proceeds going to the Khadija Saye IntoArts Programme and the artist's estate.