Virgil Abloh and Notre's Off-White™ x Air Jordan 4 "Sail" Charity Raffle Raises Over $187K USD
All 3,743 "Virgils" are going directly to Hugs No Slugs, a Chicago-based community organization.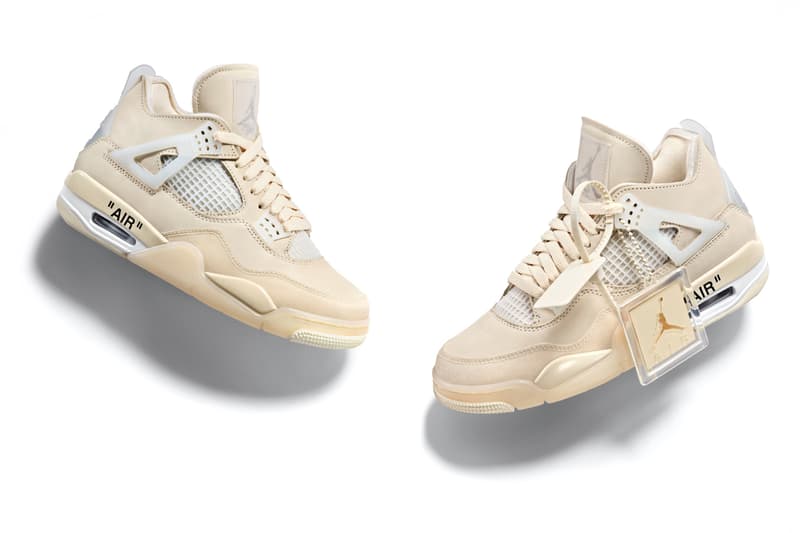 After Virgil Abloh and Chicago-based boutique Notre held an Off-White™ x Air Jordan 4 "Sail" charity raffle earlier in the week, the two have now shared the raffle's total amount raised: a whopping $187,151.79 USD, or roughly 3,743 "Virgils."
Every dollar from the two's charitable initiative will go directly to Hugs No Slugs, a Southside Chicago-based nonprofit organization. Founded and managed by Southside Chicago native Aleta Clark, Hugs No Slugs provides a veritable swath of services to the Southside's often underserved communities. These initiatives range from setting up a COVID-19 coronavirus relief center for residents to pick up free groceries, masks and gloves to tutoring middle school and high school students and helping families who lost children to gun violence pay for funerals.
"With these funds I will open another 'safe house'" says Clark. "The goal is to have 10 throughout [Chicago]. I will continue to purchase groceries and furnish the safe house with refrigerators and freezers to store the food. This donation will also help me feed friends living under the viaduct on 51st and Wentworth."
Head to Hugs No Slugs' website if you'd like to volunteer or support the organization financially. Elsewhere in charitable giving news, Banksy has donated artwork to Sotheby's in support of a fundraising auction for a children's hospital and stroke unit in Bethlehem.