'Transformers' and 'Back To the Future' Collide On Shape-Shifting Gigawatt DeLorean Figurine
The cross-franchise collaboration commemorates BTTF's 35th anniversary.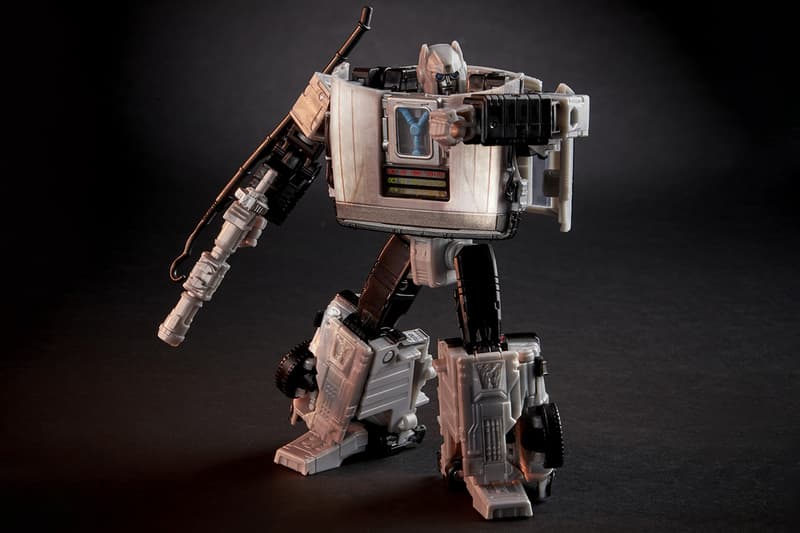 1 of 5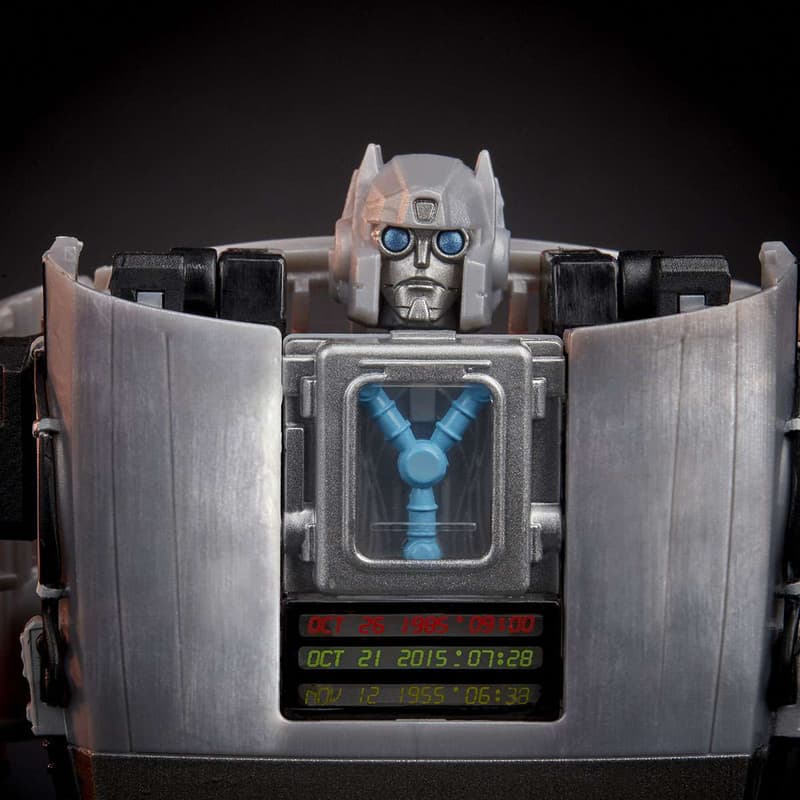 2 of 5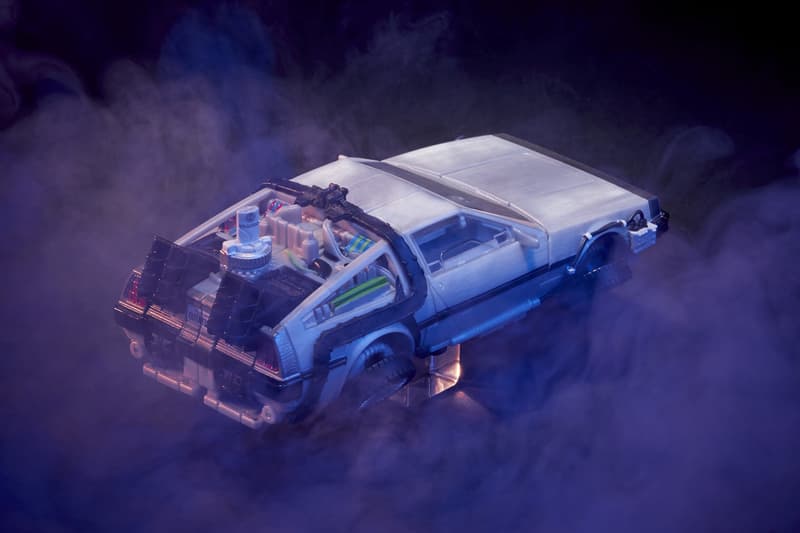 3 of 5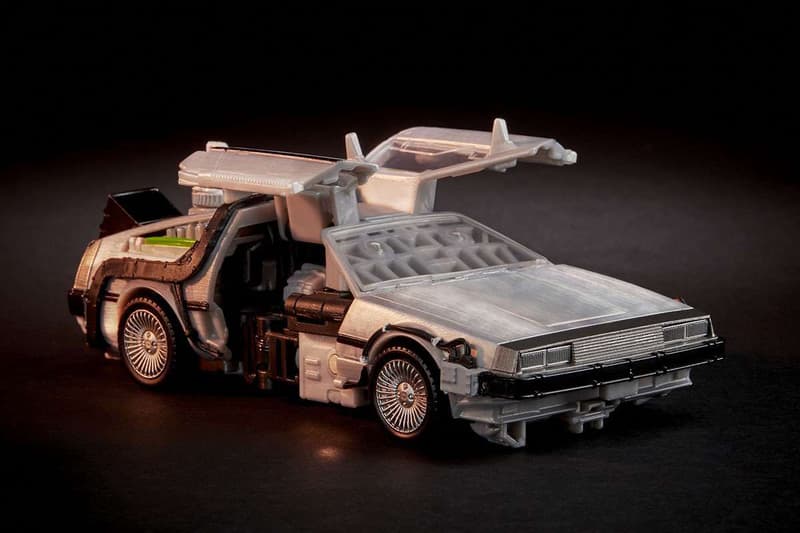 4 of 5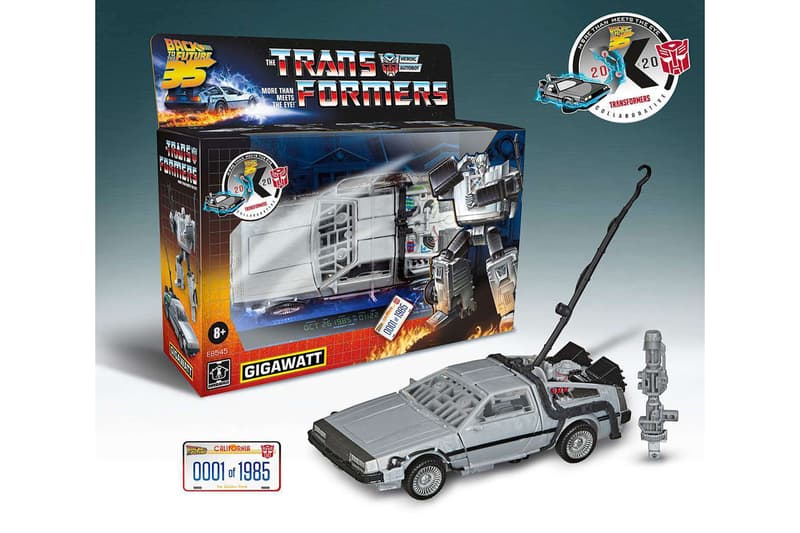 5 of 5
In one of the most unexpected toy collaborations of the year, Transformers and Back To the Future have teamed up for a shape-shifting Gigawatt/DeLorean figure. Celebrating Back To the Future's 35th anniversary, the transforming toy seamlessly shifts between battle-ready robot and classic car.
When in its Gigawatt form, the 5.5 inch-tall toy features a plethora of BTTF-inspired details. These range from Doc Brown's signature goggles to a flux capacitor ensconced in its chest plate — below which sits some memorable time travel dates from the film itself. The body is dressed in silver and black, and comes with a detachable blaster cannon.
Gigawatt can be broken down into a DMC DeLorean in 17 steps. When it's transformed it features fully functional gull wing doors, wheels that can be rotated from a vertical to a horizontal position and even a lightning bolt hook on the back. The toy is limited to 1985 pieces to commemorate the year Back To the Future made its theatrical debut.
The limited Transformers x Back To the Future Gigawatt DeLorean figure recently released via the Walmart webstore for $30 USD and quickly sold out. It's currently on eBay with prices north of $500 USD. However, it's supposed to launch again in a non-numbered run this October via Hasbro Pulse. This second release will accompany a four-part Transformers/Back To the Future comic book series, the synopsis of which can be seen below.
"Marty McFly has just returned to his home sweet home, Hill Valley 1985, and everything's looking up … that is, until Marty and his friend Doc Brown's time machine attracts the attention of the Decepticons! With one small mistake, Marty finds himself thrust into adventure to stop the Decepticon plot in the past, present, and future … all with the help of a new time machine: the Autobot, Gigawatt!"
In another piece of unexpected IP collaboration, My Little Pony and Ghostbusters have joined forces for a new Plasmane figure.
Transformers x Back To the Future "Gigawatt/DeLorean"