JSP and Standard Issue Tees Release Camo-Covered Capsule
Hoodies, sweatpants and sweatshorts made of French terry and inspired by classic army/navy surplus store garments.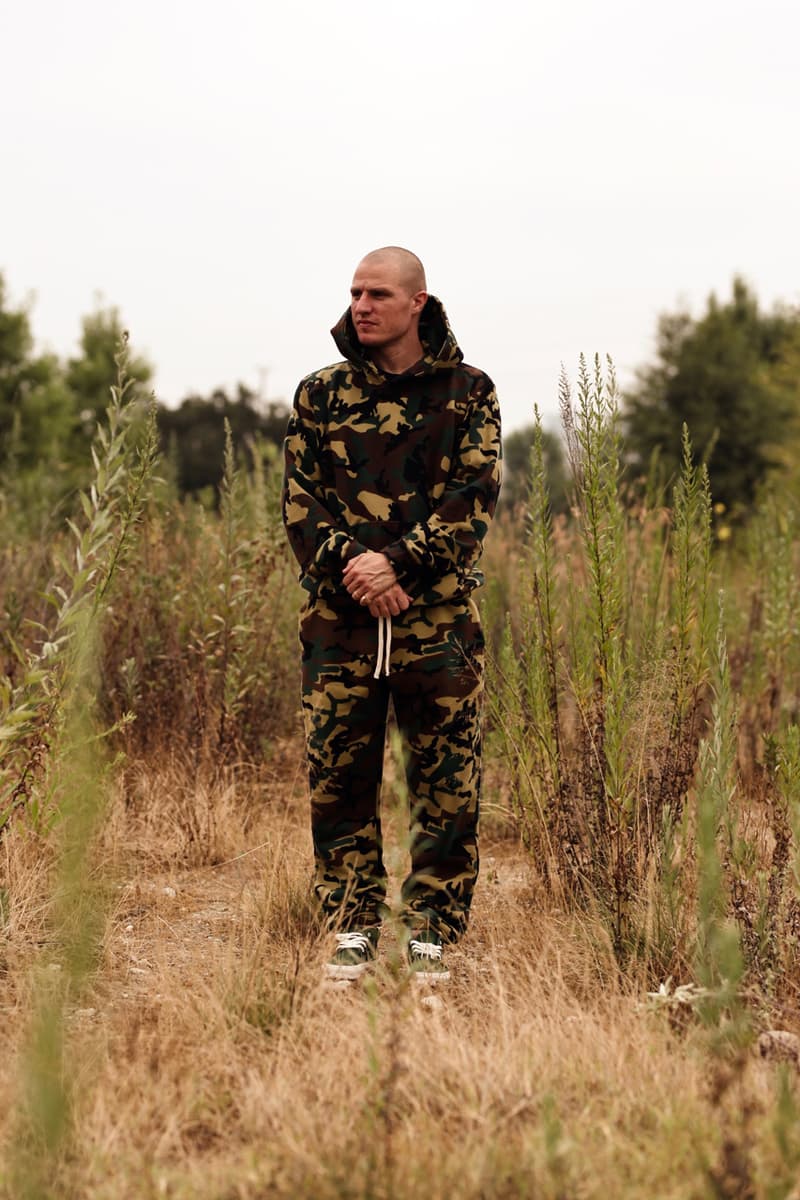 1 of 4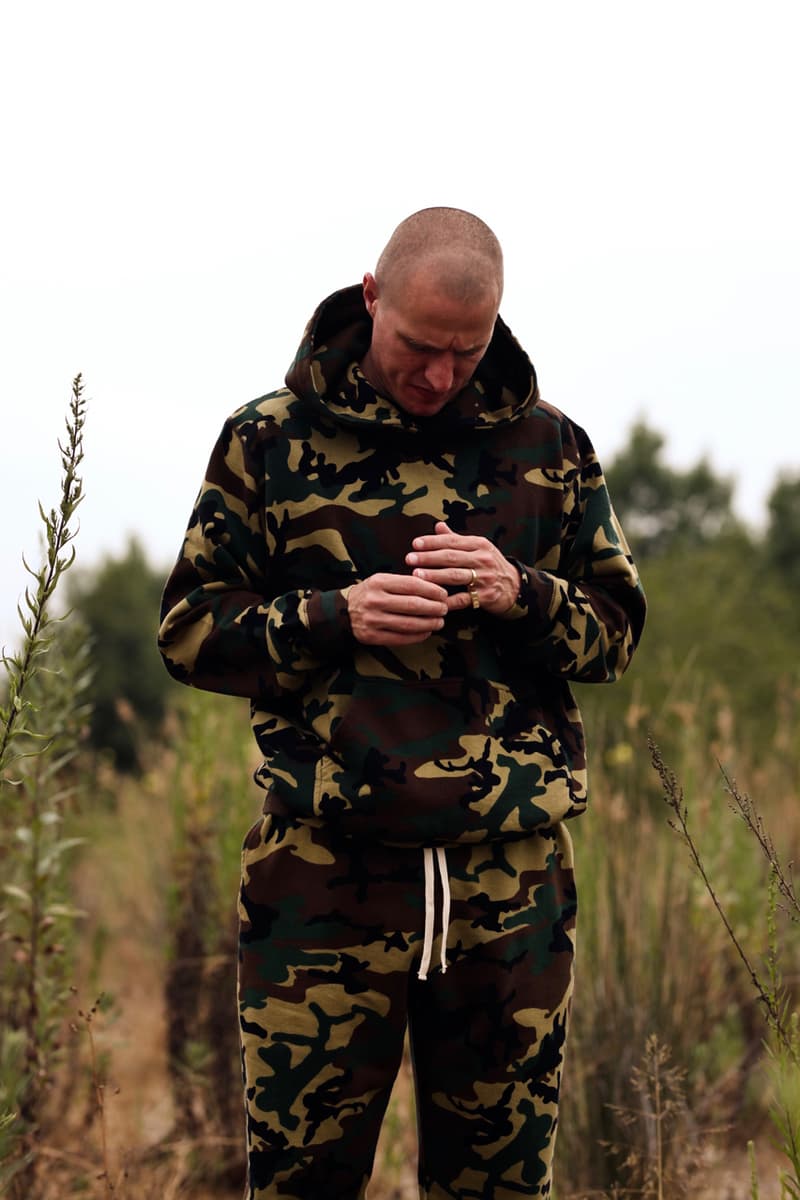 2 of 4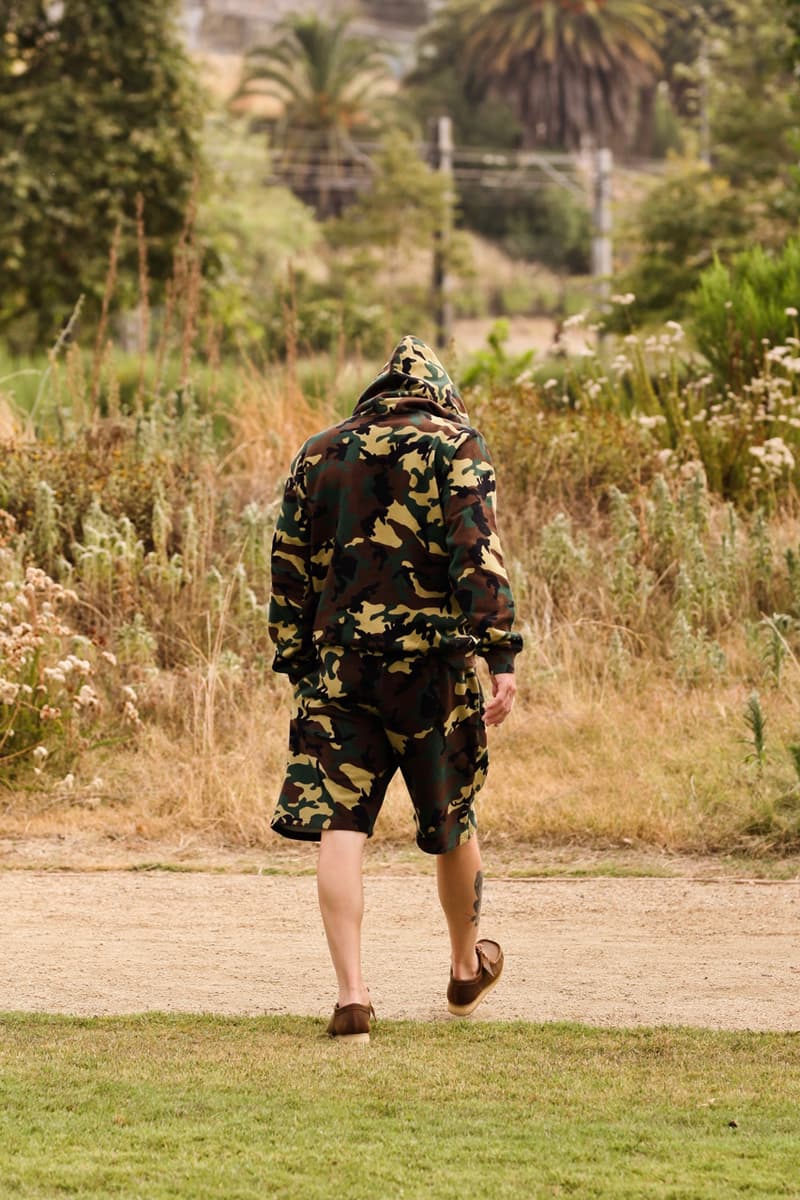 3 of 4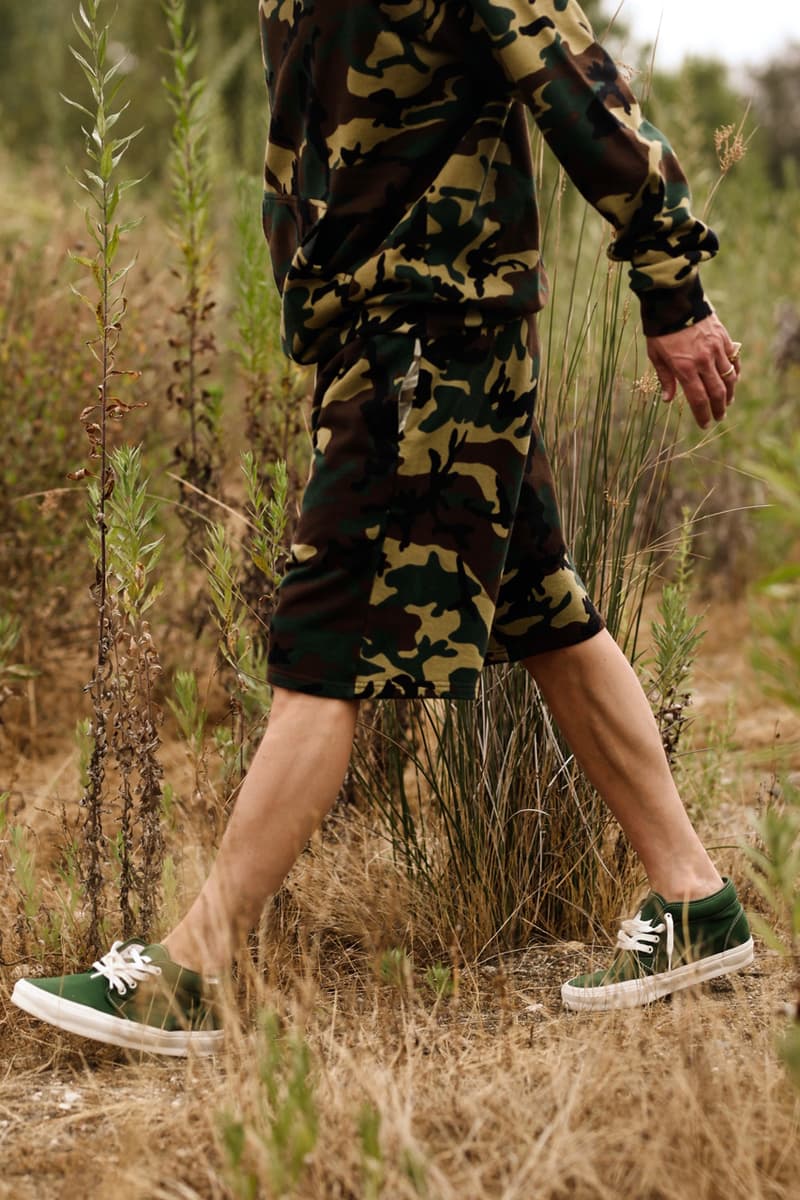 4 of 4
JSP and Standard Issue Tees have released a camo-covered, French terry-constructed capsule. Consisting of a hoodie, sweatpants and sweatshorts, the offerings are inspired by classic army/navy surplus store garments that Jimmy Gorecki — JSP founder and former member of Pharrell's ICECREAM skate team — would buy and wear as a youth.
The collection's camo pattern is a classic woodland blend that mixes olive drab, khaki, brown, and black hues in traditional military style. Each piece is made at Standard Issue Tees' domestic production facility in Vernon, California, with a piece die and wet print process. All are made of 100% ring-spun French terry cotton, feature a classic fit and weigh in at 24oz. Hoodies boast a drawstring-less design for simplicity, while sweatpants and sweatshorts alike retain their drawstrings for a customizable fit.
Hoodies and sweatpants are each priced at $110 USD, while sweatshorts clock in just under the century mark at $90 USD. Most sizes from the collection are available now at the Standard Issue Tees webstore.
For more cozy fashion news, check out Gucci's eco-friendly nylon-printed GG shell tracksuits in bright orange or stark black and Nike's new Run Division collection, garments that are made to transition seamlessly between sport, work and leisure.
Standard Issue Tees JSP "Camo" Collection