Timex to Release Its T80 With Rainbow Accents
In celebration of LGBTQIA+ Pride.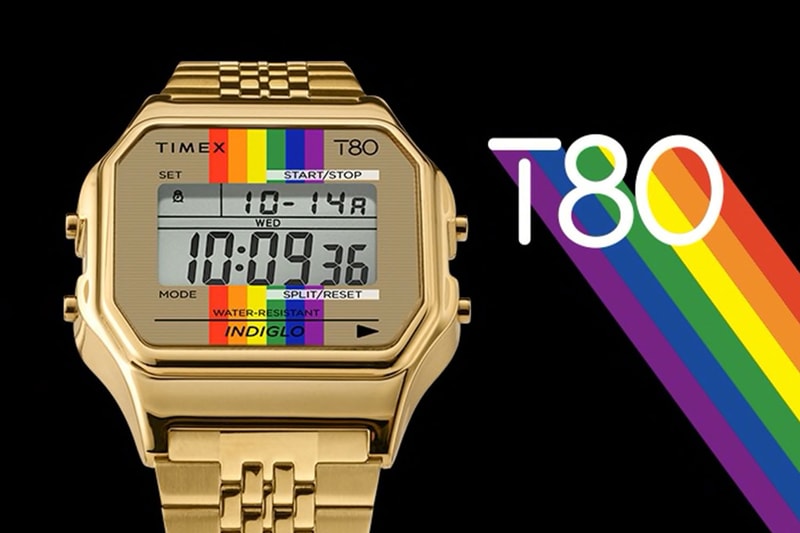 Following the drop of its Pac-Man edition, Timex is set to release its next T80 in celebration of Pride following Pride Month in June. For the exclusive model, the watch brand has included rainbow accents in its design, reflecting the rainbow Pride flag and symbolizing the movement.
Pride is the promotion of equality, dignity, self-affirmation and visibility of lesbian, gay, bisexual, transgender, queer, intersex and asexual (LGBTQIA+) people within the global community. The major aim of Pride movements is to remove the social stigma and shame surrounding those who identify as LGBTQIA+. Pride events usually take place on dates which commemorate a key event in that country's LGBTQIA+ history, as well as during Pride Month.
The release date has not yet been announced at time of writing, but you can sign up to receive more information via Timex's official website.
In other timekeeping news, take a closer Look at the fragment design x TAG Heuer Formula 1 watch.