Lockdown Isn't Affecting the World's Richest Art Dealers
Recent sales suggest the top end of the market is in rude health.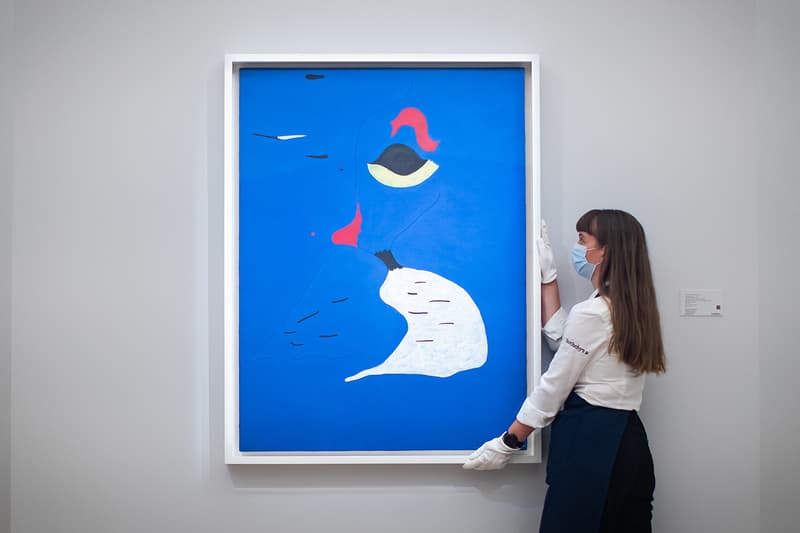 The COVID-19 lockdowns might have played havoc with consumer spending, forcing businesses into closure and causing a crash within the luxury sector, but it seems to have left the top-tier of the art market largely unaffected.
The auction house Sotheby's reports that since June 1, seventeen works have been sold for over $10 million USD. This includes the sale of Joan Miró's 1927 painting, Femme au chapeau rouge, which set the top price for any work sold at auction this season by the company, reaching a price of $28.7 million USD after eleven minutes of bidding.
Despite physical auctions being impossible for much of 2020 due to social distancing restrictions, art dealers have moved online, spending over $300 million USD in online sales this year so far. Sotheby's movement into online auctions has proved lucrative for the business: its recent auctions of 20th Century design, and a sale of work by the American artist George Condo, were record-breaking successes for the company.
"The market here in London and around the world has definitely not gone on holiday," said Sotheby's chairman Oliver Barker. "Unprecedented times are often a catalyst for change, demanding resilience and reinvention."
Rival house Christie's has also shifted into online auctions to capture the attention of the super-rich during lockdown: its upcoming sale of contemporary artworks by KAWs, Banksy and more includes works that are estimated at $200,000 USD.
For those without the funds to drop tens of millions at auction, check out our latest recommendations of art for your home.