Baby Yoda Will Soon Exist in Car Form
Hot Wheels revealed a new toy inspired by the popular character at this year's virtual Comic-Con.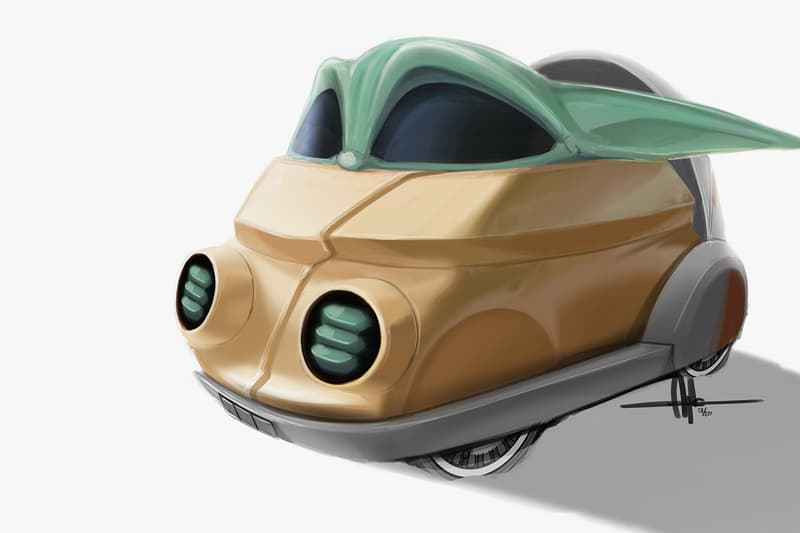 The Baby Yoda craze isn't going anywhere, apparently. During of the now virtual Comic-Con@Home panels, Hot Wheels revealed a car design inspired by the popular infant Yoda figure from last year's Disney+ hit The Mandalorian.
The panel on Hot Wheels fan exclusives revealed a design for what is labeled "The Child Character Car." Moderated by Mattel's global marketing manager Molly Hampton and featuring Hot Wheels designers Bryan Benedict, Chris Colangelo and Sam Kok, the talk showcased sneak peeks at upcoming products inspired by fan-favorite characters. Other Hot Wheels reveals included designs inspired by popular franchises like Mario Kart and Rugrats.
According to the Comic-Con panel, The Child Character Car will be released sometime in Spring 2021. It's certainly not the first toy inspired by the Star Wars character; earlier this year, Funko revealed that its Baby Yoda figurine has already become its best-selling figure of all time based solely on preorders. Back in May, Hasbro unveiled a Baby Yoda-themed Monopoly set, which is slated to arrive in September 2020.
In May, director Robert Rodriguez confirmed that Baby Yoda, officially known as The Child, will be returning for the second season of The Mandalorian, which is slated to premiere in October 2020. A third season of the Star Wars TV series is reportedly already in the works as well, before season two has even aired.
Watch the full "Hot Wheels: Designing Fans' Exclusives" panel below, and for more news from Comic-Con@Home, check out the preview for the new Simon Pegg and Nick Frost comedy, Truth Seekers.