Take a First Look at the 'Godzilla vs. Kong' Battle
Who will come out on top?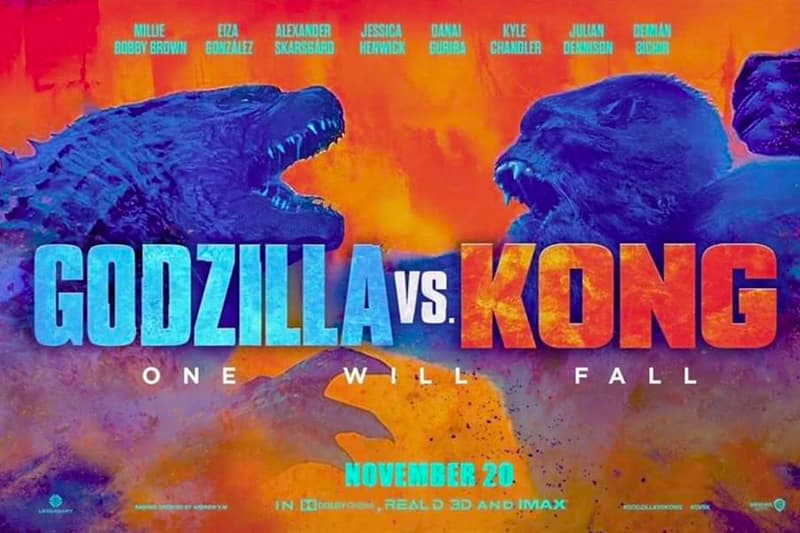 Despite numerous delays, we now have first look at the ensuing fight between Godzilla and King Kong in the upcoming film Godzilla vs. Kong.
According to reports, the image comes from the back of an accompanying toy line that from Playmates that will see a release alongside the premiere of the film. The first look shows the iconic Kaiju and the Eighth Wonder of the World charging towards one another before coming to blows. It looks as though the battle is taking place on a port or aircraft carrier and the projectiles in the air reveal how humans will be caught in between their battle.
Check out the first look at the battle of Godzilla vs. Kong below and look for the film to hit theaters May 2021.
Sike… HERE is the good quality version. https://t.co/4gqOXVxzrq

— Kaiju News Outlet (@KaijuNewsOutlet) July 18, 2020
A new logo for Godzilla vs. Kong has been discovered on the Playmates Toys figure packaging. pic.twitter.com/VHKMpxbMkq

— Kaiju News Outlet (@KaijuNewsOutlet) July 18, 2020
For more entertainment news, Netflix has spent its largest budget yet with its upcoming $200 million USD Ryan Gosling and Chris Evans thriller.