August Alsina Fires Shots With Rick Ross on New Track "Entanglements"
"Entanglements is when you tangled in them sheets."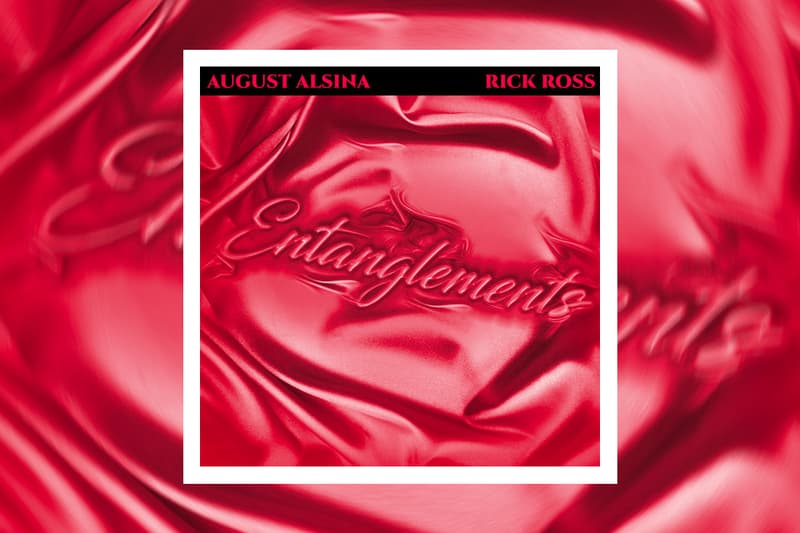 August Alsina enlisted Rick Ross for his controversial new single, "Entanglement."
The 27-year-old artist took this time to respond to Jada Pinkett and Will Smith's Red Table Talk episode, where the older actress admitted to having an "entanglement" with Alsina while separated from her husband. Armed with passionate lyricism aimed at the two, Alsina doesn't hold back and even adds cheeky wordplay into the mix, referring to Jada via her role in The Matrix and writing lines such as "Shawty leanin' on my shoulder, got her questionin' my willpower/Jaded by her beauty, but her reputation real solid" and "The definition of entanglement / It's when you're tangled in the sheets / Girl I know that we don't call it a relationship."
The Red Table Talk episode saw the Smith husband and wife speak on their separation and Jada's relationship with the young musician. She revealed that she was "in a lot of pain" and "was very broken," using the relationship with Alsina as a way to find happiness but eventually realizing that she couldn't achieve it with anyone but herself. The two also used that episode to clarify that Will never gave the relationship his blessing, contradicting Alsina's previous statement.
Stream August Alsina and Rick Ross' "Entanglement" on Spotify and Apple Music.
Elsewhere in music, Drake and Joey Bada$$ leads this week's Best New Tracks.