France to Rebuild Notre Dame's Spire Following Original Design
Opting out of the previously-decided contemporary design.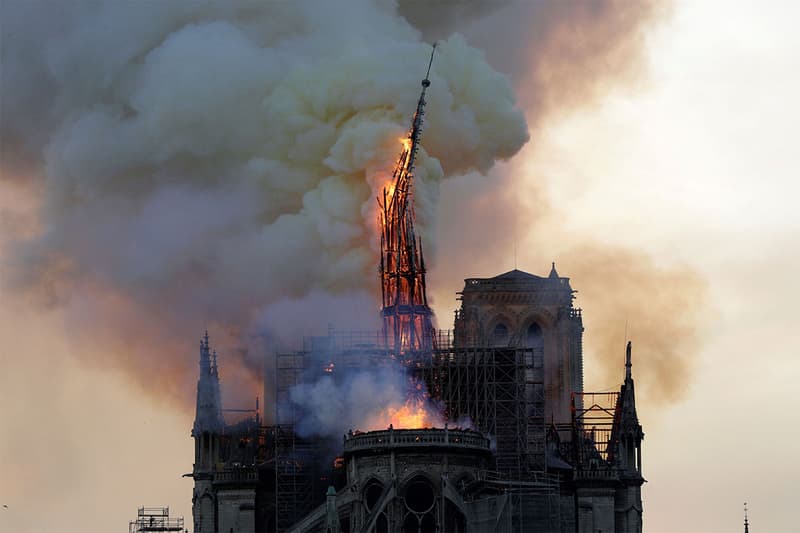 In April of 2019, the famed Notre Dame Cathedral of Paris unfortunately suffered from a large fire that burnt down much of the structure, including the famed spire sitting atop the once-majestic building. In the immediate aftermath, France's President Emmanuel Macron vowed to rebuild the cathedral within five years, just in time for the 2024 Paris Olympics, at the same time announcing an international architectural competition to bring in a more contemporary design for the spire, which was originally added to the 13th-century church back in 1859.
Drawing much controversy, it now appears that the plan to redesign the spire has fallen through, with Macron withdrawing the plans. When first announced, the redesign was met with much criticism from everyone spanning across architects, academics, conservationists, and just regular Parisians. The outcry led to the French Senate passing a bill that requires reconstruction to the spire's "last known visual state," and Notre Dame's chief architect Philippe Villineuve even threatened to resign if the design of the spire was to be altered.
In light of these protests, Macron has now cancelled the competition, vowing to restore the cathedral and its spire to their original designs. His decision was in large swayed by the country's National Heritage and Architecture Commission, which says restoring the cathedral to its previous look would "guarantee the authenticity, the harmony, and the coherence of this masterpiece of Gothic architecture." A statement from the Elysée Palace also says that Macron "has become convinced of the need to restore Notre Dame de Paris in the most consistent manner possible to its last complete, coherent and known state," and that the city will instead undertake another "contemporary gesture" through the "redevelopment of the surroundings of the cathedral."
Elsewhere in the world of design, check out Ferrari and McLaren's Formula 1 teams' preferred choice of face mask.