Mercedes-AMG's GT Black Series Is Its Most Powerful V8 AMG Ever Built
720 horsepower with 882 pounds of downforce.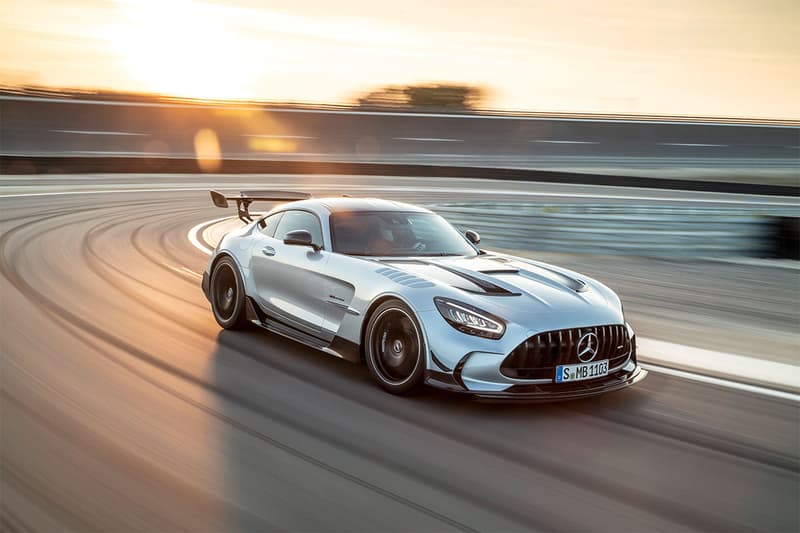 1 of 7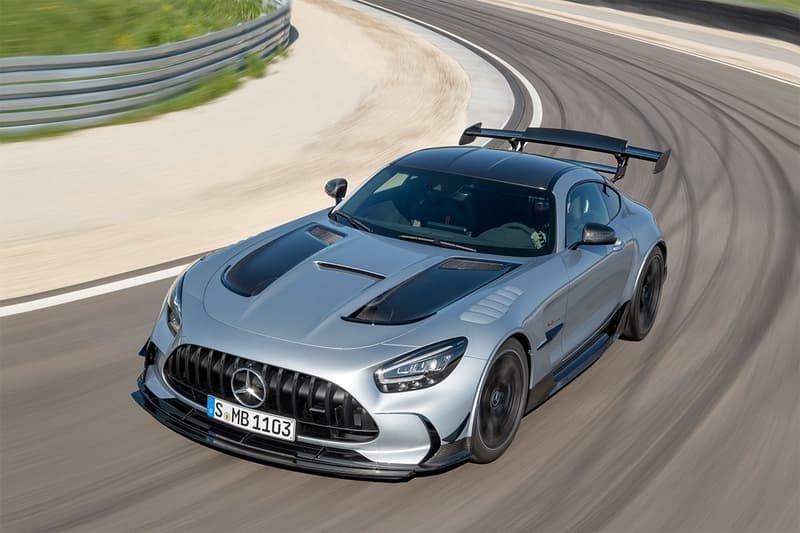 2 of 7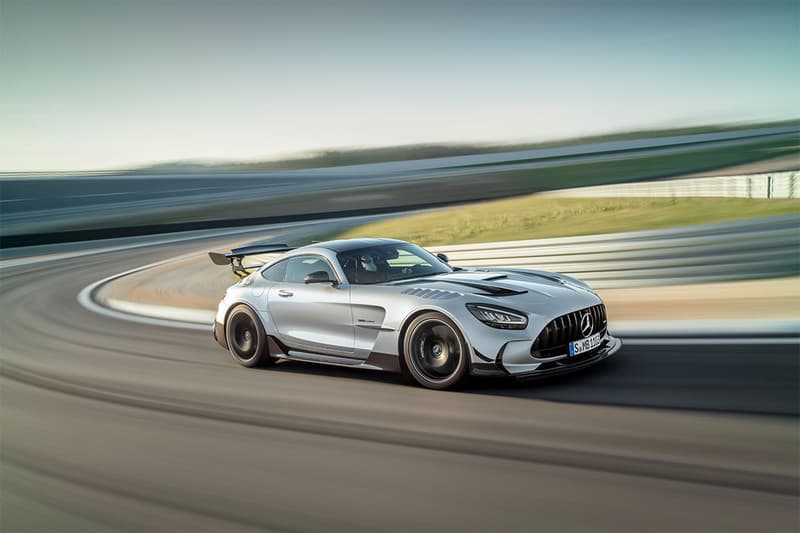 3 of 7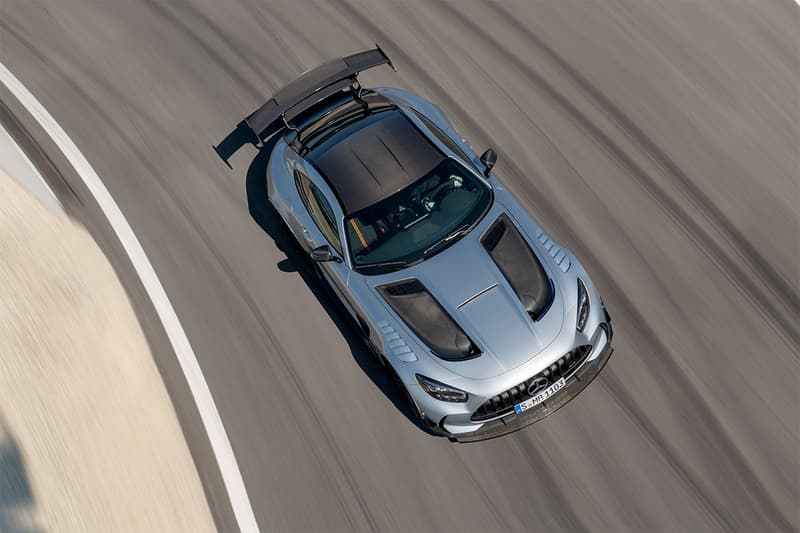 4 of 7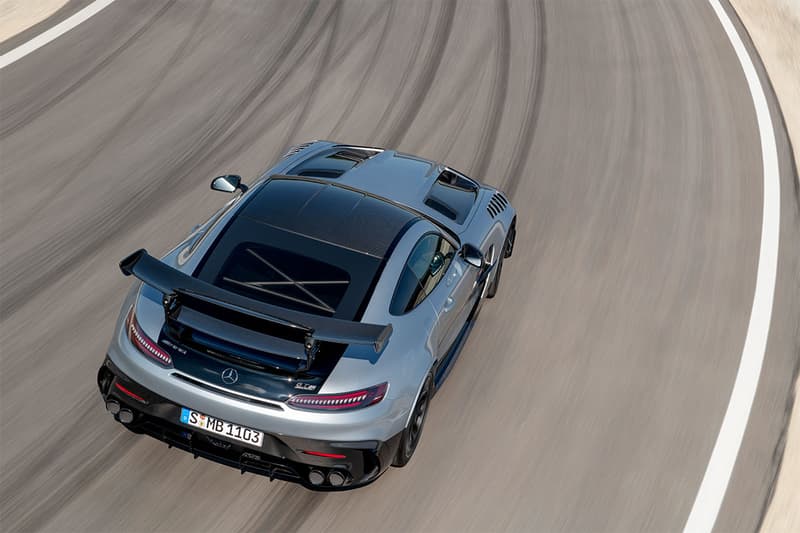 5 of 7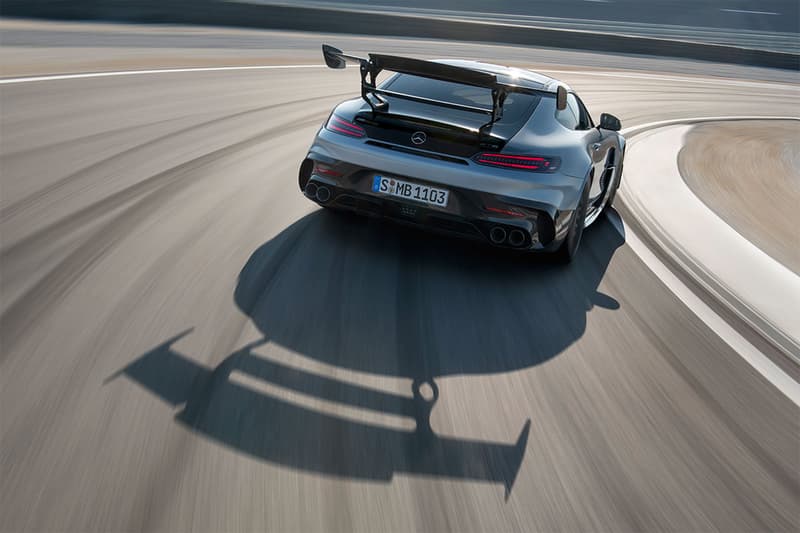 6 of 7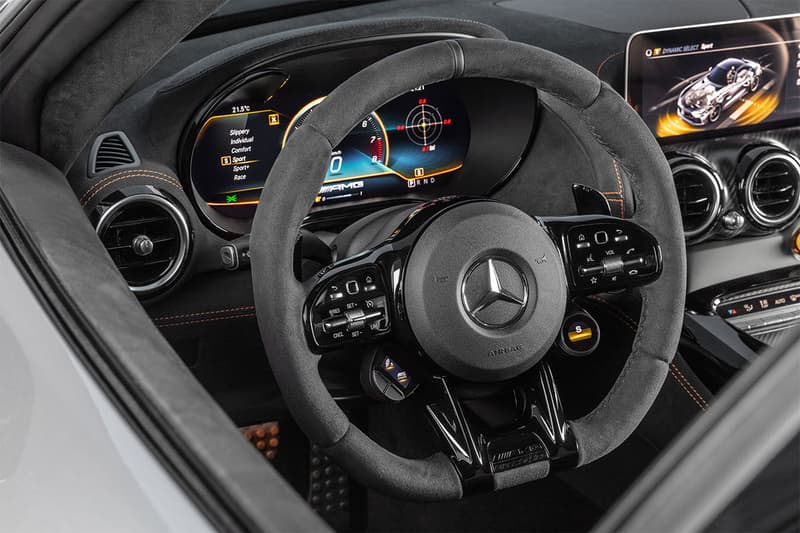 7 of 7
After previously releasing teaser footage for the new GT Black Series, Mercedes-AMG has now fully unveiled the details of the new car, carrying the most powerful V8 AMG ever built.
For the new GT Black Series, the magic comes in the form of two upgrades. First up is a revamped V8 engine, with Mercedes revisiting the original design to draw more power out of it. This is done so via the integration of a new flat-plane crankshaft similar to those in a Ferrari, along with new camshafts, larger intercoolers, bigger turbo compressors, and an improved exhaust system. With these upgrades, the new GT can push out a staggering 720 horsepower between 6,700 and 6,900 rpm while churning out 590 pound-feet of torque from 2,000 to 6,000 rpm. With a top speed of 202 mph, it can make 0 to 60 mph in a mere 3.1 seconds.
But the engine is just part of the story. The other half is made up of extensive aerodynamic upgrades. Up front, the GT now boasts a massive grille inspired by none other than the GT3 racers, which increases airflow into the engine as well as to the wheels. The front splitter can be manually adjusted to an extended "race" setting to generate more downforce, while vents in both on the hood and above the fenders provide more cooling for the engine and extra downforce respectively. Of course, the rear wing also adds to the effect, which electrically adjusts according to what driving mode you're in, unless you wish to control it independently. With all these aerodynamic upgrades combined, the new GT Black Series can generate a whopping 882 pounds of downforce at speeds of 155 mph, making sure the car has plenty of grip to propel it forward.
There's currently no pricing information yet, but the Mercedes-AMG GT Black Series will roll out early next year.
Elsewhere in the automotive world, Polaris has introduced its 2020 Slingshot Grand Touring LE.