The Legendary Movie Composer Ennio Morricone Has Died
He created scores for directors from Sergio Leone to Quentin Tarantino.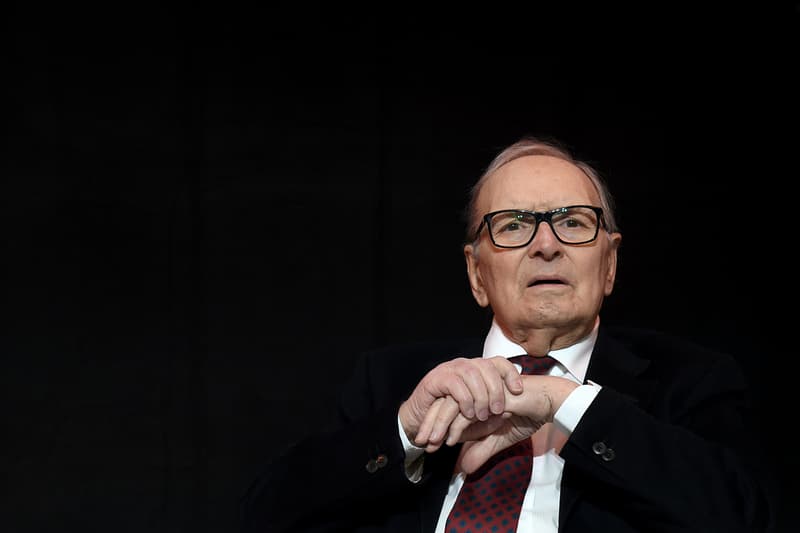 Ennio Morricone, the Italian musical composer known for creating some of the greatest and most memorable movie soundtracks of all time, has died aged 91.
Throughout his career, Morricone had scored over 500 films, most notably the 'Spaghetti Westerns' directed by Sergio Leone in the 1960s – including The Good, the Bad and the Ugly and For a Few Dollars More.
He also collaborated with Terrence Malick on Days of Heaven and with Brian de Palma on The Untouchables. More recently, he famously scored Quentin Tarantino's 2015 film The Hateful Eight, which was itself created in homage to the earlier films of Leone. Morricone won his first Academy Award for The Hateful Eight, despite having been nominated five times previously.
As one of the most influential and revered film composers of all time, Morricone's influence extended far beyond his own industry. The Wu-Tang Clan, JAY-Z, Metallica and The Prodigy are among the artists who have covered or sampled his compositions.
Such was his cultural reach that his work was even parodied by The Simpsons, in an episode from the show's sixteenth season which uses Morricone's soundtrack from Cinema Paradiso.
In other entertainment news, Pop Smoke's posthumous album is set to become No.1.