'Beavis and Butt-Head' TV Reboot to Premiere on Comedy Central
The great Cornholio returns.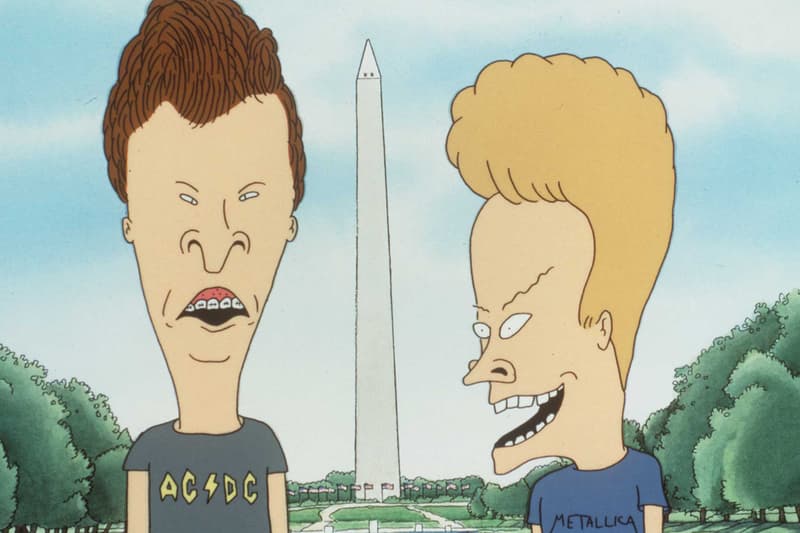 Beavis and Butt-Head are officially calling Comedy Central their new home. The ViacomCBS network announced the reboot of the beloved '90s animated series as part of a new animation deal with creator Mike Judge and 3 Arts Entertainment.
The animation deal consists of two seasons, along with potential spin-offs and specials. Just like the first time around, Judge will be writing and producing, along with voice acting as the pair of Highland, Texas teenagers.
"It seemed like the time was right to get stupid again," Judge said in a statement.
Chris McCarthy, president of Entertainment & Youth Group at ViacomCBS Domestic Media Networks added, "We are thrilled to be working with Mike Judge and the great team at 3 Arts again as we double down on Adult Animation at Comedy Central. Beavis and Butt-Head were a defining voice of a generation, and we can't wait to watch as they navigate the treacherous waters of a world light-years from their own."
Beavis and Butt-Head were originally the stars of Judge's 1992 short film, Frog Baseball. MTV picked up the short and transformed it into a full series, premiering in 1993 and ending in 1997 with seven seasons. The show was continued for one season in 2011.
News of the revival arrives just shortly after the announcement of Tracee Ellis Ross' Jodie, the spinoff of Daria (which is a spinoff of Beavis and Butt-Head.) Jodie will also hit Comedy Central and will highlight "the personal and professional issues young Black women face today."
Elsewhere in entertainment, these are the must-see movies and TV shows this July.