Lenny Kravitz Announces Memoir 'Let Love Rule'
Recounting his childhood up to the release of his debut album of the same name.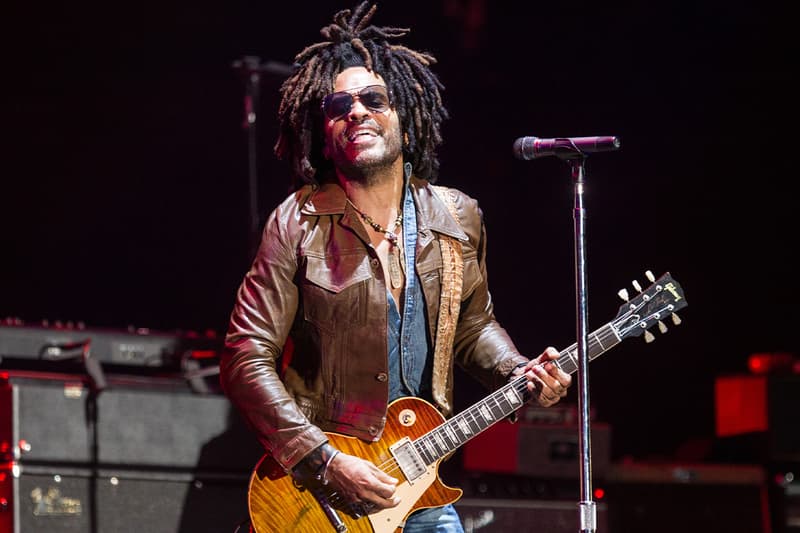 Lenny Kravitz has announced the release of his memoir, Let Love Rule.
Named after his debut album, Kravitz penned the book and narrated the audiobook himself. Biographer and songwriter David Ritz joined him as his co-author, along with Henry Holt and Company executive director Serena Jones as editor.
Let Love Rule details the first 25 years of his life, starting from his birth in 1964 up to the release of his first album in 1989. The memoir takes readers everywhere from Manhattan's Upper East Side to Brooklyn's Bed-Stuy, Los Angeles' Baldwin Hills, Beverly Hills and finally France, England and Germany, and sees how a creative kid, who had struggles in school and at home, found salvation in music.
Readers will follow the development of Kravitz as a musician, master songwriter, producer and performer, along with his spiritual growth and its powerful influence over his craft. He turns down record deal after record deal to try and find his true voice, and the creation of that voice was finally able to declare "Let Love Rule" to people all over the world. It will include some of the most important figures in Kravitz's life — his father and high-powered news executive Sy, his TV star mother Roxie Roker and Lisa Bonet, the young actress he met backstage who becomes his muse.
"I am pleased to announce the release of my book 'Let Love Rule.' Writing this memoir has been a beautiful and interesting experience taking me through the first 25 years of my life, from birth to release of my first album," Kravitz said in a statement. That journey, full of adventure, was where I found myself and my voice. Through that experience, love was the force that paved the way and love became my message."
Let Love Rule: A Memoir is set to release on October 6.
In related news, Lenny Kravitz is the face of SAINT LAURENT's new FW20 campaign.