Aitor Throup Prepares TheDSA's First Limited Edition Collection
A second series of graphic "collectibles" is already in the works.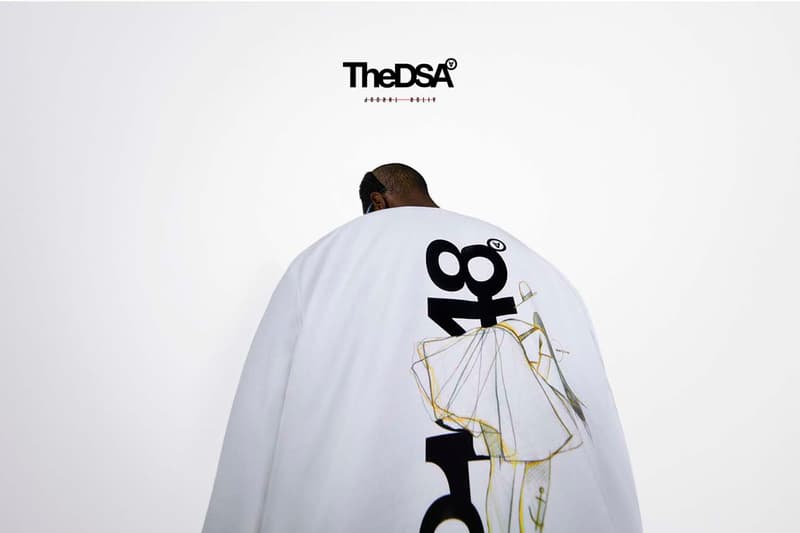 1 of 4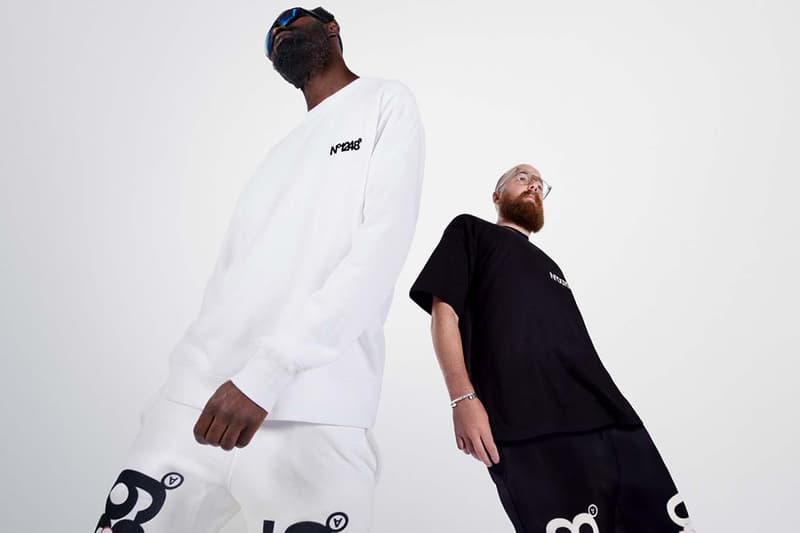 2 of 4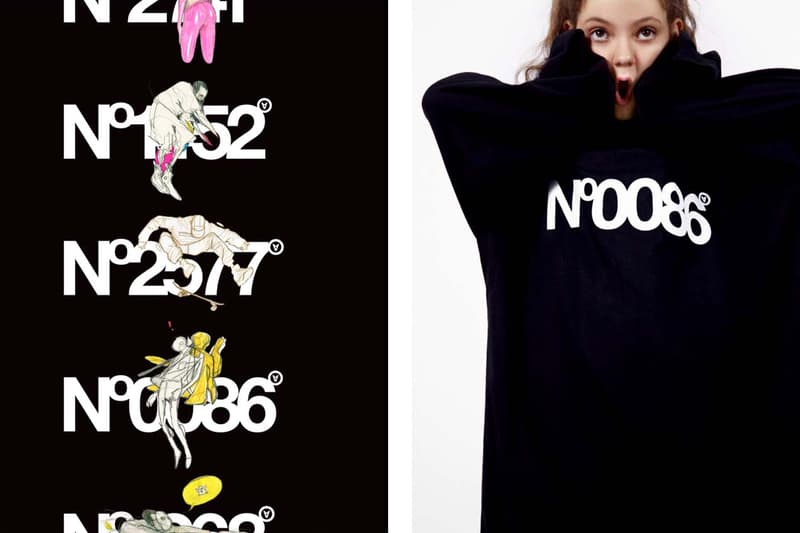 3 of 4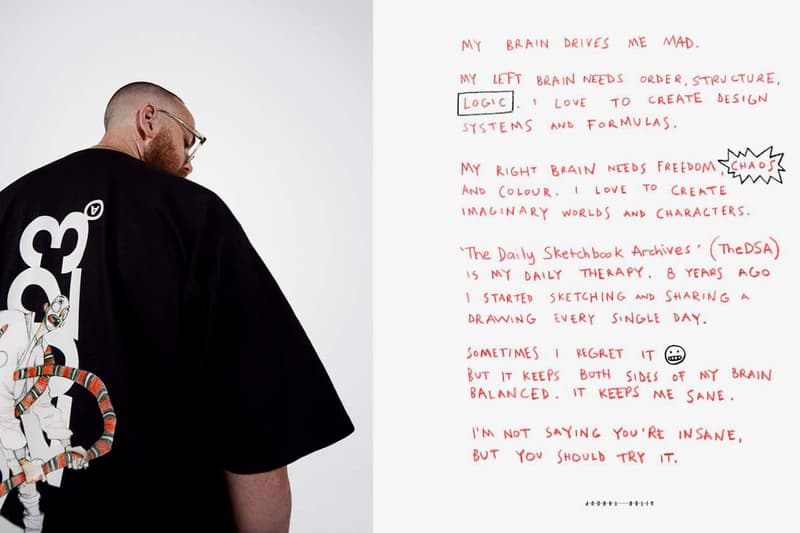 4 of 4
First teased back in January 2020 ahead of its imminent release, Aitor Throup's TheDSA collection was set to reintroduce the world to the lauded creative, until the coronavirus pandemic threw a wrench into his plans. Luckily, Throup and his A.T. Studio persevered, delaying the line's launch until summer while working on a follow-up collection.
Described as "a conceptual response to 'streetwear,'" Throup's TheDSA (named for his Daily Sketchbook Archives) eschews conventional logos for stylized numbers and Throup's illustrations, all emblazoned atop gender neutral wearables thoughtfully crafted from organic cotton. Hoodies, T-shirts and sweatpants are executed in neutral shades for maximum versatility.
The imagery for TheDSA is hand-picked from over eight years of Throup's daily output. Once realized in the apparel line, the images will never be utilized again, thus rendering the limited edition offerings collectible.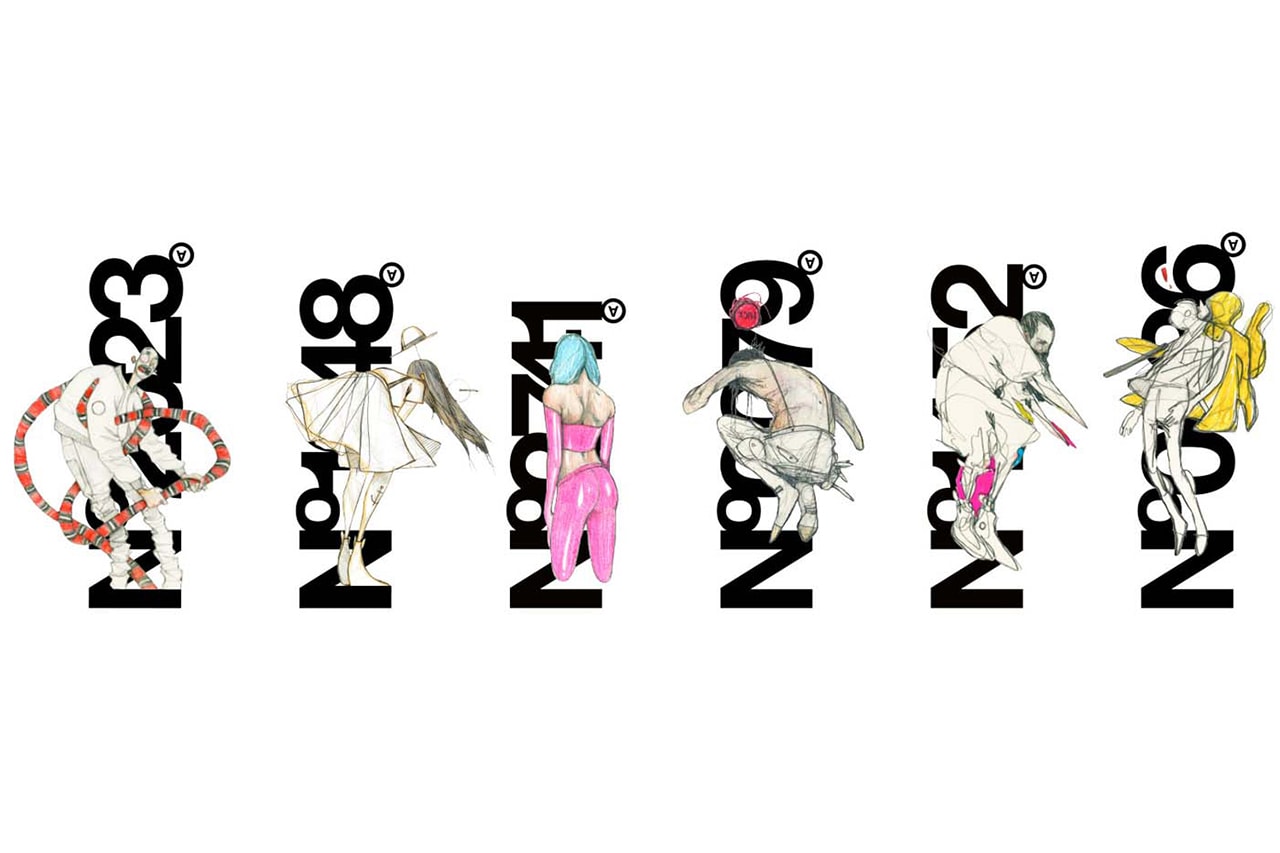 "We want to inform you that A.T. Studio has now re-opened and that we are busy continuing our development and preparations to share this very special project with you," reported Throup's studio in a statement. "The next announcement will be in September. Thank you for your patience and support."
"My brain drives me mad," continued Throup. "My left brain needs order, structure and logic. I love to create design systems and formulas. My right brain needs freedom, chaos and colour. I love to create imaginary worlds and characters. The Daily Sketchbook Archives (The DSA) is my daily therapy. 8 Years ago I started sketching and sharing a drawing. Every. Single. Day. Sometimes I regret it. But it keeps both sides of my brain balanced. It keeps me sane. I'm not saying you're insane, but you should try it."
TheDSA series 1 will launch in August 2020. Series 2, which A.T. Studio will tease this week and further explore in September, is scheduled to release in early 2021.
Dover Street Market, one of the stockists set to receive TheDSA, recently teased a charitable T-shirt collection intended to combat some of the pandemic's worst effects.