Multiple WWE Stars Test Positive for COVID-19
Possibly including AEW's Jon Moxley.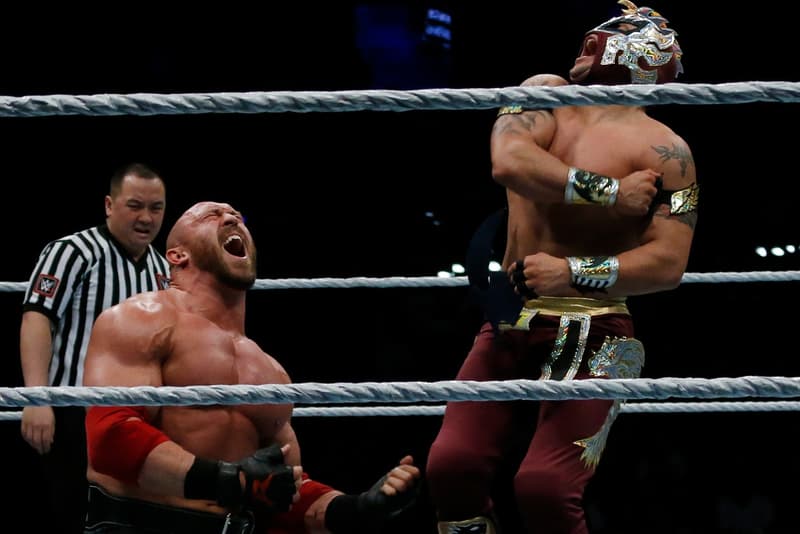 Several WWE staffers working at the WWE Performance Center in Flordia have tested positive for COVID-19, including in-ring talent. Sources say WWE is not classifying the situation as an "outbreak" because a "large group" of people did not contract the virus. According to TMZ, a WWE rep has additionally stated it "will continue COVID-19 testing of its talent, production crew and employees in advance of TV productions for the foreseeable future."
ProWrestlingSheet has stated at least 3 people have tested positive for coronavirus and that WWE has no plans to shut down TV production. Instead, the company will ramp up it's testing and social distancing measures to limit the spread of the virus. The state of Florida has recently faced a surge of COVID-19 cases. This week alone Flordia faced an additional 3,286 cases Tuesday and 5,508 on Wednesday, the biggest number the state has faced in a single day yet.
WWE announcer Renee Young confirms she's one of the people who tested positive for coronavirus. "Man. What a few days. My show gets canceled and I get COVID," Young tweeted Wednesday night. "Wear your masks and wash your hands. Stay safe, everyone." Young's husband and All Elite Wrestling star Jon Moxley told the company about possibly being contracting the virus and subsequently skipped the recent episode of AEW Dynamite to quarantine with his wife.
WWE correspondent Kayla Braxton also revealed she has coronavirus, the second time she's caught it in just under a few months. "Was keeping it quiet but since everyone else is sharing, I feel like it is my responsibility to share this PSA: YOU CAN GET COVID-19 MORE THAN ONCE!" Braxton added, "I had it back in early March and then thought I was invincible after I recovered. Not true. Don't be dumb like me."
In related news, Novak Djokovic has tested positive for coronavirus.