Starbucks Will Now Allow Baristas to Wear Black Lives Matter Apparel
Reversing their prior ban on apparel tied to the movement.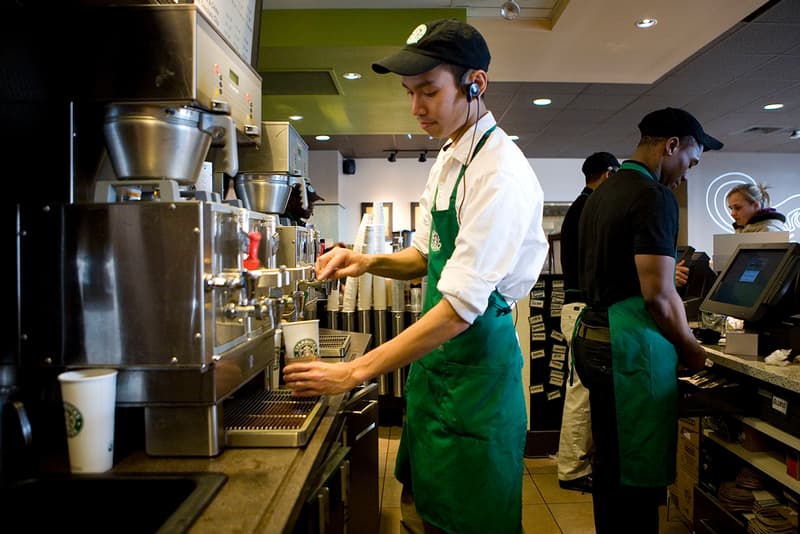 Earlier this week, BuzzFeed News obtained an internal memo from Starbucks that explicitly prohibited its baristas from wearing Black Lives Matter apparel. By contrast, the coffee giant had publicly expressed its commitment to supporting its Black employees earlier this month, and promised to donate $1 million USD to organizations dedicated to racial equity.
Now, Starbucks has reversed its decision and will allow its baristas to don Black Lives Matter paraphernalia. In a tweet, the company affirmed its support for the Black Lives Matter movement and announced it will send BLM T-shirts designed by the Starbucks Black Partner Network to its over 250,000 baristas.
Management had previously prohibited staff from wearing BLM apparel on the grounds that it may be misunderstood and "amplify divisiveness," according to BuzzFeed News. At the same time, Starbucks allowed baristas to wear apparel in support of Pride, and even provided attire promoting LGBTQ+ rights.
Starbucks has previously faced criticism for its handling of racism. In 2018, a white Starbucks employee called the police on two Black customers at a cafe in Philadelphia. The company later closed stores nationwide for a day of mandated sensitivity training.
In a note on its website, Starbucks encourages its staff to wear their own attire in support of BLM until the new T-shirts are sent out. The company also promises further guidance will be sent out on Monday, June 15.
In other news on the cafe chain, Starbucks recently announced up to $3.2 billion USD in lost revenue during its fiscal third quarter as a result of the COVID-19 crisis.