Pharrell and Kenya Barris In Talks to Create Juneteenth Movie Musical With Netflix
The musician recently pushed for Juneteenth to become an official state holiday in Virginia.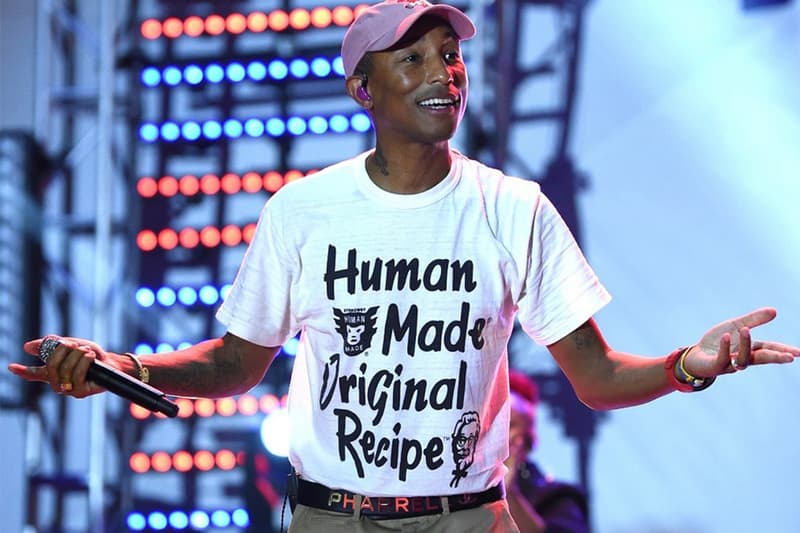 As more companies recognize Juneteenth as a paid holiday and artists continue to commemorate the day, Netflix is reportedly in talks with Pharrell Williams and Kenya Barris to create a movie musical around the June 19 celebrations.
According to Deadline, the discussions around a Juneteenth movie musical are still in early stages, but the feature-length film would be produced with Pharrell's partner Mimi Valdes and made through Barris' production company Khalabo Ink Society. Barris has already worked with Netflix on his latest series #blackAF, which featured a Juneteenth party.
This follows the announcement from Pharrell that his home state of Virginia will recognize Juneteenth as a paid state holiday. In a moving speech, Pharrell noted that Virginia was the site where ships carrying enslaved Africans first arrived to what is now the United States 400 years ago.
Juneteenth, also known as Freedom Day, Jubilee Day and Cel-Liberation Day, commemorates June 19, 1865, the day in which enslaved people in Texas learned they were free. As Texas was the most remote of the slave states at the time, its Black population was the last to learn that the Emancipation Proclamation had outlawed slavery nearly three years earlier following the end of the Civil War.
Virginia joins Texas as only the second state to officially recognize Juneteenth as a paid state holiday. New York City mayor Bill de Blasio also recently announced that Juneteenth will be an official paid holiday beginning in 2021.
In related news, listen to Beyoncé's surprise Juneteenth track "Black Parade," whose proceeds benefit Black-owned businesses.