Watch Austin St. John Morph Into His Original Red 'Power Ranger' Character
Almost two decades since he last called upon the Tyrannosaurus.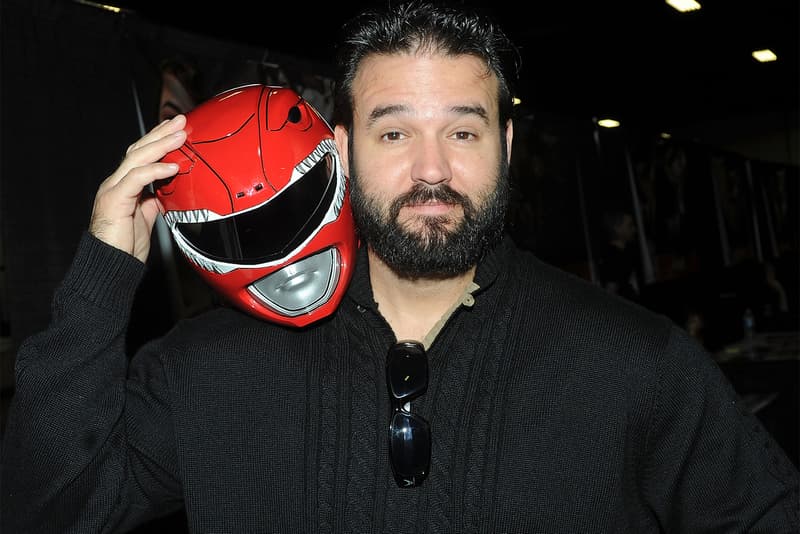 On top of the rumored Power Rangers movie reboot in the works, the long-standing TV show franchise has just received another bit of nostalgic news.
Now on its 27th season – over 900 episodes — the Power Rangers Beast Morphers series has just gone way back into its archives to tap original Red Ranger Austin St. John, aka Jason Lee Scott, for his help in fighting Goldar Maximus. Seeking help, current Beast Morphers leader and Red Beast Morpher Devon Daniels enters the Morphing Grid to call upon help from other Rangers, and the Ranger at the other end of the line is none other than the original Red Ranger.
Now in his mid-40s, Austin St. John originally played the Red Ranger from 1993 – 1994 for a total of 79 episodes (he also briefly played the Gold Ranger in Power Rangers Zeo). Those who grew in the '90s will definitely recall the martial arts sequences between the Rangers and Rita Repulsa's army of Putty Patrollers, down to the epic battles with the overgrown monsters and the Megazord.
Those looking for a throwback treat can watch the embedded video below. What was your favorite Mighty Morphin Power Rangers moment growing up?
For more entertainment news, Jamie Foxx confirms starring role in upcoming Mike Tyson biopic.
#BeastSpoilers IT'S MORPHIN TIME! Jason morphs, after bringing in some extra help. pic.twitter.com/AjXLCD5vSE

— PwrRngr.com (@PwrRngrSite) June 18, 2020