On 'Persona 4 Golden' and Finding Acceptance Through Escapism
One of the greatest JRPGs of all time launches for PC at just the right time.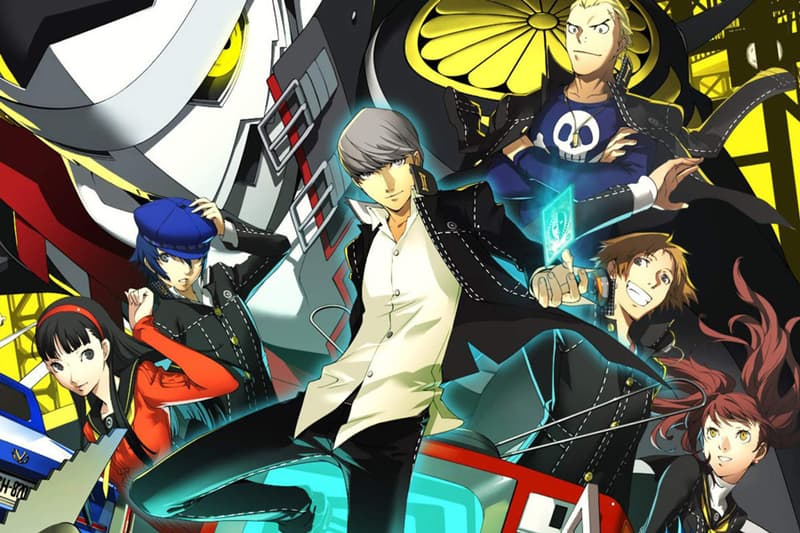 Atlus was hoping to surprise fans with the arrival of Persona 4 Golden on PC. Unfortunately, leakers ruined the surprise reveal, but the arrival of the game on PC is welcome no matter the circumstance. Persona 4 Golden is an updated version of the original 2008 title that was re-released in 2011 for the now-defunct PlayStation Vita handheld.
Although it was Persona 5 that brought the 24-year-old franchise to the mainstream in 2016, many fans regard P4G as not only the best installment in the series but one of the greatest JRPG titles of all time. And having a title held in such high regard stuck on the now discontinued handheld has been a crime within the gaming community, until now. The P4G port that is now available for Steam is an "HD experience with unlocked frame rates, 16:9 widescreen aspect ratio, and support for higher resolutions," according to a press release. It also has full support for mouse and keyboard controls, as well as traditional console controllers.
Even though the new PC enhanced titles have some pretty refined backgrounds, it's still a 2008 title updated for the PS Vita. That means character models look dated, and locations feel a bit barren. Because there's such a contrast between the modern backgrounds and the dated character models, the latter really stands out. The unlocked frames, however, make the game look and play silky smooth.
Frankly, we feel the title's transition to PC is less about its graphical overhaul than it is about the preservation of video games in this new digital world of ours. The same world that still has two other Persona games locked on The PlayStation and PlayStation 2. Besides, Steam modders will most likely have a substantial enhancement ready for the port before year's end, and that's because the Persona franchise has that many dedicated players. It's a dedication that stems from its characters and their journey for self-acceptance.
Persona games, for the most part, offer idealistic versions of our world. Characters face the same basic human concerns as we do, but also possess a supernatural and very anime way of settling those inner issues. Persona 4 Golden follows a group of high school students dealing with a mysterious TV channel dedicated to distorting and exaggerating their true identities. The game's action begins when they realize they can jump into this television world to save the residents of their peaceful, rural Japanese town from being murdered by their inner manifestations.
All video games offer some extent of escapism. Escape from daily issues, the mundanity of existence, or even the harsh realities of life and humanity. Rarely do video games ever make their players confront these situations in their characters in a way that parallels their actual lives. But the Persona series goes there. The franchise as a whole shows relatable characters dealing with real-world struggle, but that aspect is arguably at its strongest in P4G. Under the facade of their quaint, unassuming neighborhood, adults and students alike face harsh inner conflicts. The nameless protagonist (canonically named Yu in later media) has his two first friends and allies Youskue and Chie confront the darker nature of themselves.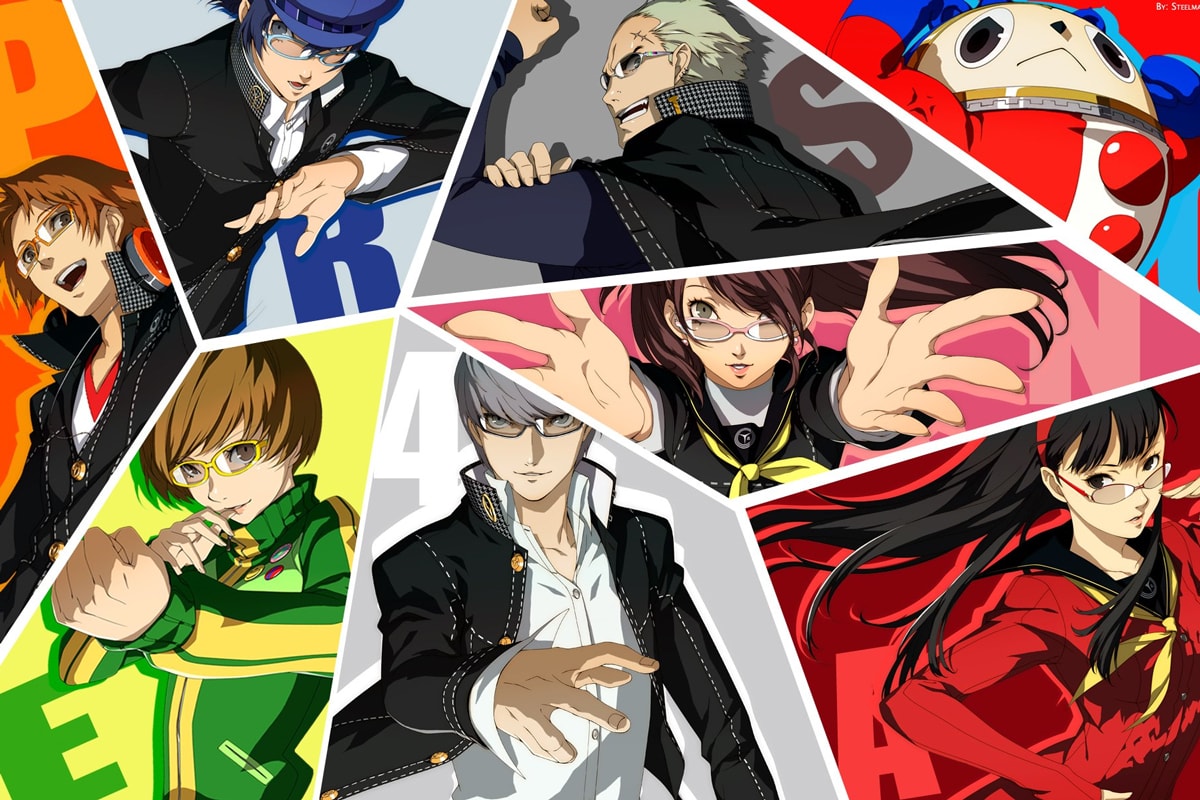 Although explored in a rather basic way, the two question themselves as it pertains to their relationship with a couple of secondary characters, respectively. They both have to come to terms that their altruism and good deeds don't come without deep satisfaction or some sort of self-fulfillment on their part. It's a very simple, yet nuanced subject to tackle in a video game, but it's a universal subject that speaks to the complex human condition nonetheless. In other words, our biggest struggle is often dealing with our own perception of ourselves.
As was the same for Yousuke, Chie and later Yokiko when faced with their inner demons, audiences are introduced to Kanji Tatsumi's Shadow self, an exaggeration of how Kanji perceives himself. His shadow self embodies negative gay stereotypes, to the point of enacting terrible '90s sitcom cliches. More often than not, these preconceived notions come from outside sources. In newcomer Kanji's case, it was his innate "fear" of girls growing up. According to his Shadow, Kanji took to more "feminine" activities like sewing, feminine at least in the eyes of little girls. The resulting name-calling and queer-bashing he suffered made him question patriarchal notions of masculinity. As a result, the Shadow says he gained more of an inclination for men.
Rejection is a hell of a feeling. It can take various forms, and affect all kinds of people, but it is rejection is all the same. You can be rejected by your fellow human beings because of your sexual preference. You can be rejected by your country because of the color of your skin. It builds a neurosis that ultimately compiles into unbridled disdain and depression. But those feelings must be addressed internally before they're confronted externally. Like the characters in P4G show, self-acceptance is the first step.
It's an overly simplistic explanation for a profound subject, but that's how it's tackled in P4G, and it's effective. It's that simplicity that gives the world of Persona its charm, and it's what makes fans wish they could confront themselves in as cut and dry a way as its characters. Although the road may appear superficial, the steps to get there in-game still apply in real life.
The Black Lives Matter movement is finding traction all over the globe during a month also dedicated to LGBTQ+ pride. But finding inner acceptance through escapism can be a form of self-healing as well. Although many are already on step two, fighting for the rights of others, P4G reminds audiences that it's fine to still be on step one.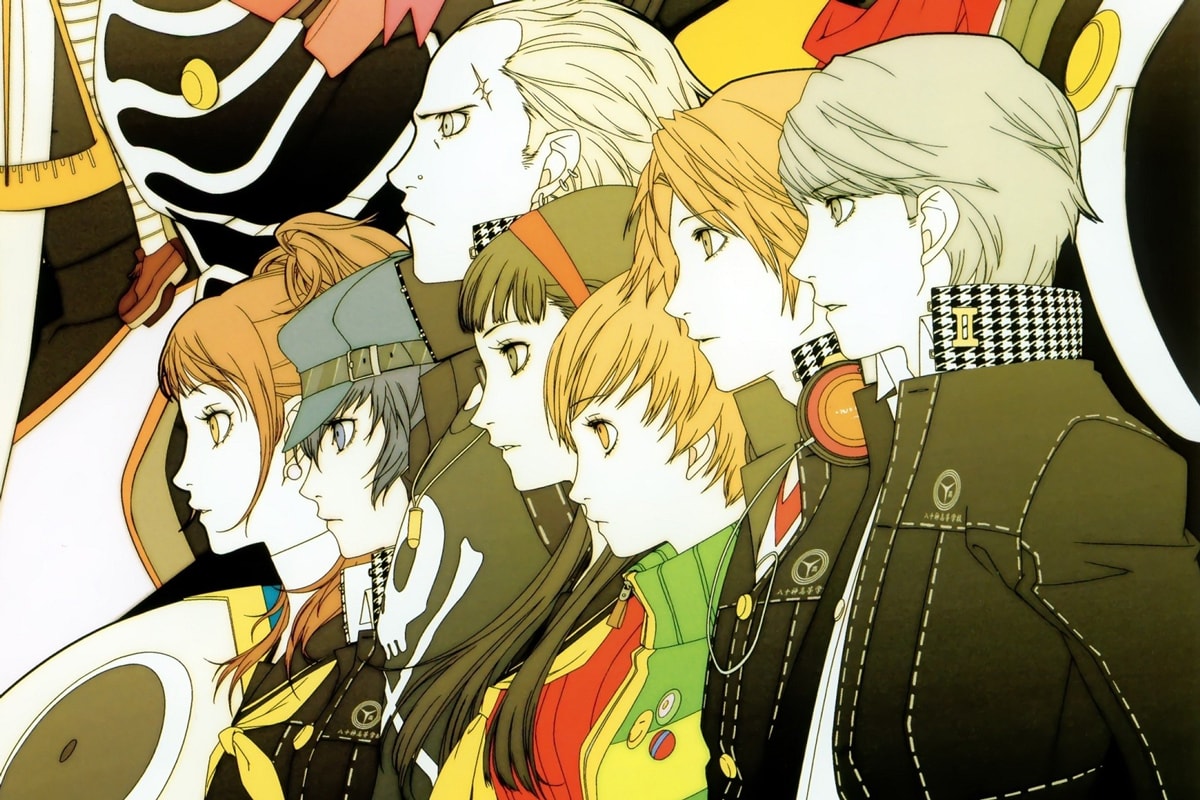 P4G is beloved by the gaming community for allowing it to see themselves within its cast of characters. Everything in these games revolves around its characters. The gameplay works in that even during turn-based battles, the context is always dealing with the inner conflict of a beloved character you've gotten to know. When you're not fighting, you're getting to know individual characters through the title's social simulation mechanics.
There's a sense of catharsis you get when playing certain video games. Titles like Grand Theft Auto allows some to blow off some steam and lingering aggression. The same could be said for titles like Call of Duty and Fortnite, but it can also be a shared experience with friends that make it more of a hangout. This is especially true during something like COVID-19. But Persona is truly special in that its catharsis is rooted in that you're actually, on some level, working on yourself.