Watch Little Dragon's Soothing NPR Tiny Desk (Home) Concert
Featuring "Forever," "Every Rain", and more.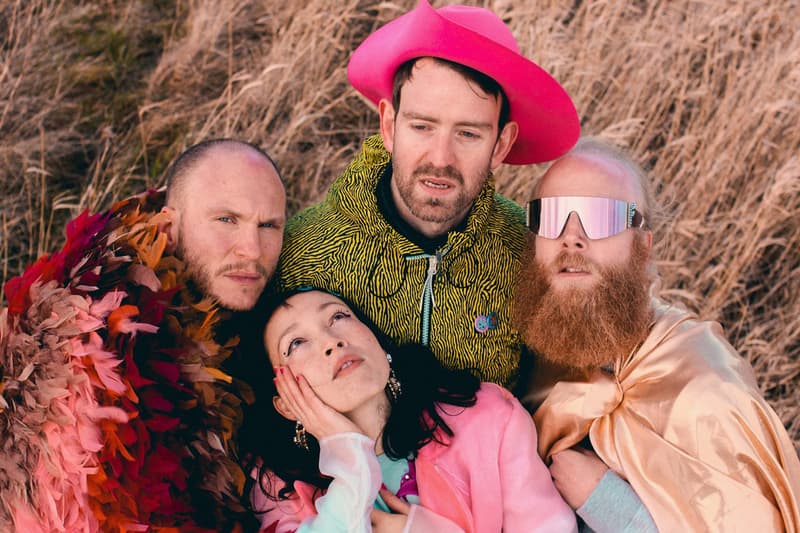 After releasing the album New Me, Same Us earlier this year, Little Dragon has joined NPR to drop off a Tiny Desk (Home) Concert. The band shared a series of tunes from their Gothenburg, Sweden-based studio while playing instruments live throughout for a soulful experience.
Little Dragon's performance features lead singer Yukimi Nagano on percussion, Erik Bodin on drums and vocals, Fredrik Wallin on bass and Håkan Wirenstrand on the keyboard. The band runs through tracks new and old including "Rush," "Where You Belong," "Forever," and "Every Rain," delivering 20 minutes of melodic, feel-good tunes.
HYPEBEAST recently caught up with Little Dragon to discuss the band's new album and how they are redefining what success means for them. "Is success winning a Grammy, or is success putting out music, or is success a feeling, or is it having one person at a show be moved for the rest of their lives?" said Nagano. "That's something that anyone who's doing something creative has to ask themselves."
"There's no point in making an album, or being in music, or having a band unless you are enjoying it to the fullest," stated Bodin. "You have only one life so it better be a good one. We embraced that feeling in the process of making this album."
Watch the group's entrancing Tiny Desk (Home) Concert in full in the video below.
For more in music, stream New Me, Same Us now to catch up on Little Dragon's latest album.