Perfume Genius Shares Cover of Mazzy Star's "Fade Into You"
For Amazon Music's celebratory PROUD playlist.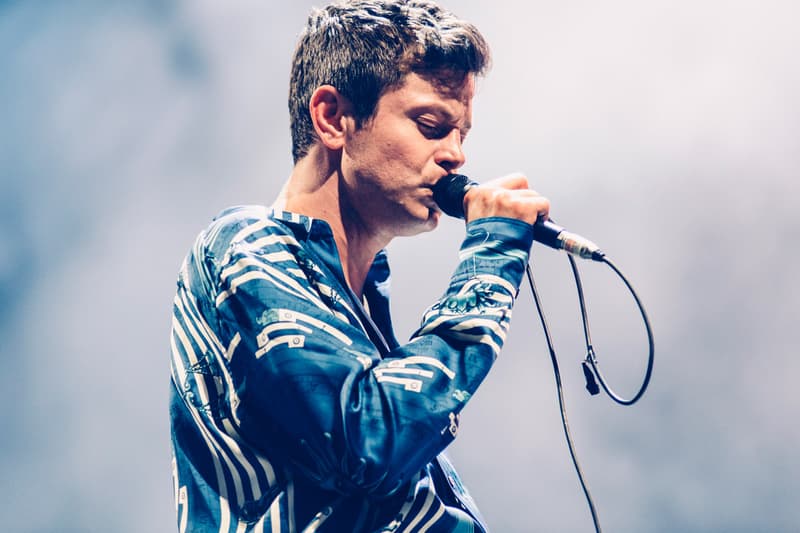 Michael Hadreas, best known as Perfume Genius, has released a cover of Mazzy Star's iconic 1993 track "Fade Into You" as part of Amazon Music's PROUD playlist. The artist's version of the dreamy ballad from the album So Tonight That I Might See features stripped-back instrumentals and a slower beat. The raw rendition showcases the artist's emotional connection to the song.
"I chose 'Fade Into You' because I carried it with me for a long time and I always looked to it for the warmth and the very heavy vibe that it always brings," Perfume Genius said in a statement. "It felt almost uncoverable but I wondered what I could do to make it sharper and maybe a little more desperate but still maintain the sort of beauty of it and the quietness of it." The cover will be featured on Amazon's PROUD playlist — a compilation of the best new music from the LGBTQ+ community — as a way to celebrate Pride Month.
Perfume Genius released his fifth studio album Set My Heart on Fire Immediately last month. Check out the album now and listen to his cover of "Fade Into You" below.
Elsewhere, Soccer Mommy remixed MGMT's "Indie Rokkers" for her Soccer Mommy & Friends Singles Series, which raises money for COVID-19 and Black Lives Matter-related organizations.