Nintendo Releases Free Switch Game Made By Developers Working From Home
Hoping to promote exercise.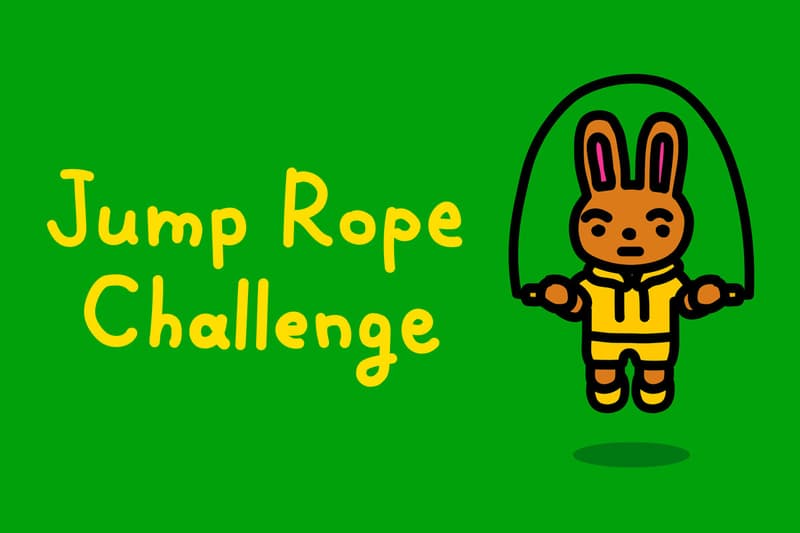 With everything on lockdown and most people staying at home due to the ongoing coronavirus pandemic, many are trying to stay active and get some exercise into their daily routines during this quarantine period. At the same time, it never hurts to have a little fun while staying healthy and fit, so it's no surprise that Nintendo Switch's Ring Fit Adventure became immensely popular, selling out at staggering rates. Luckily for those who may not have managed to get hold of the game, Nintendo has now released another fitness game which you can download completely for free.
Named Jump Rope Challenge, the cute rabbit-featuring mini-game was "created by a few Nintendo developers while working from home in Japan to add quick and fun physical movement into their daily life." The mechanics are simple: your Joy-Cons act as the two handles to a skipping rope, and for every skip you make, a counter on your screen will calculate how many times you've jumped, offering various milestones and goals. For the more competitive type, you can also play with a second player on the same screen with a separate pair of Joy-Cons. If for any reason you're unable to jump, Nintendo also says that you can achieve the same results by bending your knees or moving your arms.
For now, the game is listed as available only until September, so head over to the Nintendo eShop to download the game now, or visit the company's website to learn more.
Elsewhere in gaming, PlayStation has released a new cinematic trailer for Marvel's Iron Man VR.