Mystics' Natasha Cloud Becomes First WNBA Player to Sign With Converse Hoops
Known for her contributions on and off the court.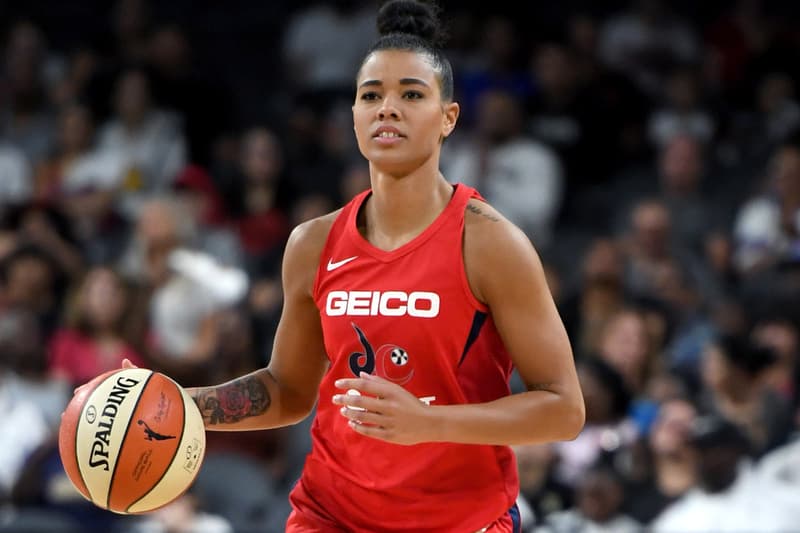 Washington Mystics guard Natasha Cloud has become the first female basketball player to sign a shoe deal with Converse's revamped Hoops division. Known for speaking out against racial injustice and advocating for equality for women and the LGBTQ+ community, Cloud has become one of the most outspoken advocates for social justice in professional sports. Converse, drawn to her "relentless creativity on and off the court," aims to amplify her voice and the causes she believes in.
Following a successful basketball career at Saint Joseph's, Cloud helped the Mystics win the WNBA title for the first time ever this past summer. She believes her contract with Converse is a step towards gender equality in the marketplace. "A lot of times, athletes are afraid to use that platform in fear of consequences and not getting sponsors and getting backlash and not necessarily wanting to take on that role model role," she said. "But at the same time, we do a disservice by not doing those things."
Amid the George Floyd protests, the Mystics guard has not been afraid to vocalize her opinions. "If you are silent, you are a part of the problem and if you are neutral, you are choosing the side of the oppressor," Cloud said on The Philadelphia Inquirer's Live at Lunch series about speaking up about social injustice. "If you're silent at this point, you're telling me you don't care about my life as a black female, as a black American in this country." She recently wrote an essay for the Player's Tribune urging her fellow athletes not to remain silent.
Converse has been a division of Nike since 2003. The company signed Cloud, Phoenix Suns forward Kelly Oubre Jr. and Golden State Warriors forward Draymond Green, celebrating their success on and off the courts. Check out Converse's statement on its commitment to the Black community on Nike's website.
In other news, adidas employees are demanding a change in the company's diversity and inclusion measures.