Mr. Muthafuckin' eXquire Shares New Song Benefiting The Bail Project
The rapper's track pays tribute to those affected by police brutality.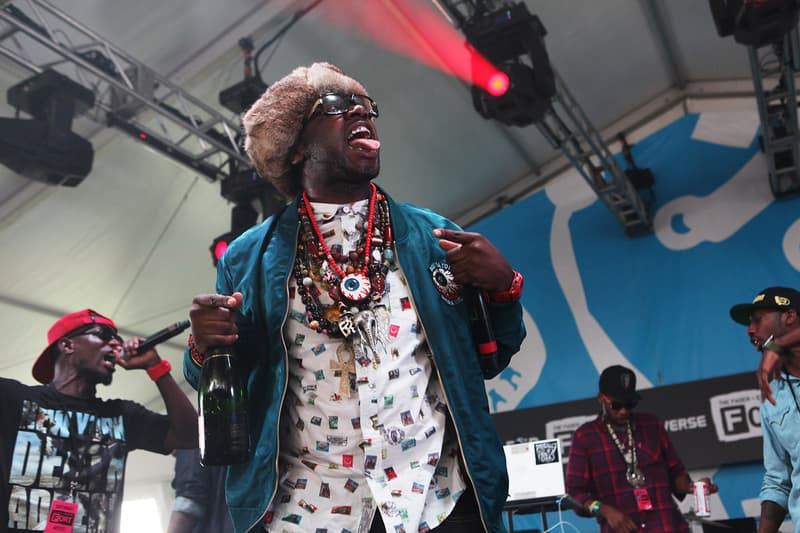 Brooklyn-based rapper Mr. Muthafuckin' eXquire has released a new song called "Bootlicker (Burn Baby Burn)" as a tribute to everyone who has been impacted by police brutality. All proceeds from the record will go towards The Bail Project, a non-profit organization that pays bail for people in need and combats racial and economic disparities in the bail system.
Produced by Constrobuz, "Bootlicker" is a powerfully evocative track that speaks to a history of racial injustices. "When you shackled and depressed/your color justifies your death," he raps. "They yelling at you stop resisting with they knee inside your neck/and thats just some sh*t that I'm supposed to sit back and accept." Other lyrics reference the death of Tamir Rice, Breonna Taylor and George Floyd. eXquire joins artists like Terrace Martin, Dua Saleh and others who have released tribute and protest songs of their own.
Purchase the track on Bandcamp or donate to the fundraiser directly on Give Lively.
Elsewhere, Run The Jewels surprised fans by releasing its highly-anticipated new album RTJ4 days early to align with the current nationwide protests.