Bruce Springsteen Calls for Systemic Change on Powerful SiriusXM Show
The Boss used his weekly 'From His Home, To Yours' program to call for change, reflect on protests and play music.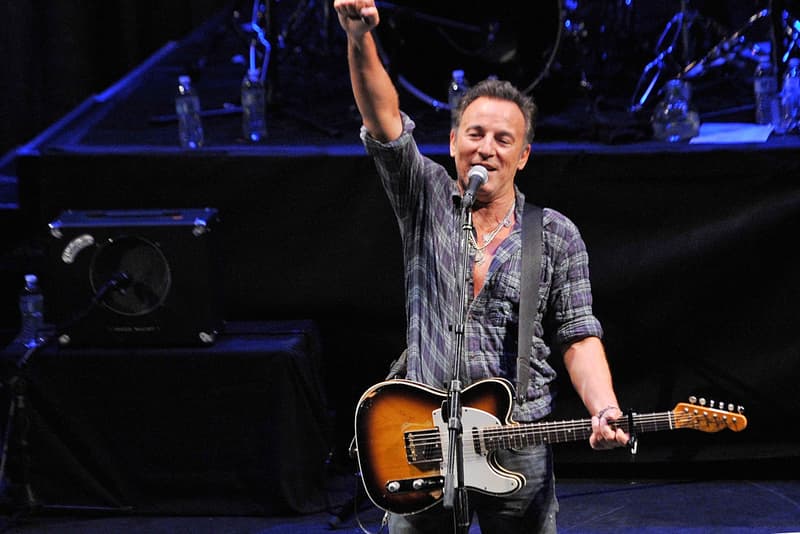 Legendary rocker and longtime social justice activist Bruce Springsteen used his weekly From His Home, To Yours program on SiriusXM's E Street Radio to reflect on the nationwide protests following the murder of George Floyd, share his thoughts on systemic change and play powerful songs and speeches.
Springsteen kicked off the program with "41 Shots (American Skin)," a song written after the 1999 death of unarmed Guinean immigrant Amadou Diallo at the hands of plainclothes New York Police Department officers. The song runs nearly eight minutes long — which Springsteen pointedly noted is "how long it took George Floyd to die with a Minneapolis officer's knee buried into his neck."
The Boss then went on to play a medley of music, ranging from Childish Gambino's "This Is America" to Kanye West's "Who Will Survive in America?" He also dipped into the archives, spinning Bob Marley and the Wailer's "Burnin' and Lootin'" and several songs from Bob Dylan. Springsteen then queued up Billie Holiday's "Strange Fruit" — a song that the aforementioned West sampled a Nina Simone rendition of for "Blood on the Leaves" off of 2013's Yeezus — and rounded his nearly hour and 50 minute-long program off with "America (My Country, 'Tis of Thee)" by the United States Army Field Band Soldiers Chorus.
Apart from the music, Springsteen also played a snipped from a 1963 Martin Luther King Jr. speech in Birmingham, Alabama, and expounded upon his personal thoughts, stating (among other things): "We have not cared for our house very well. There can be no standing peace without the justice owed to every American regardless of their race, color or creed. The events of the last week have once again proved that idea. We need systemic changes in our law enforcement departments and the political will of our national citizenry to once again move forward the kind of changes that will bring the ideals of the civil rights movement once again to life and into this moment." Before signing off, Springsteen said "The American story, our story, is in our hands and may God bless us all. Stay safe. Stay well. Stay strong. Until we meet again, stay involved. And go in peace."
See more at Rolling Stone, and for more music-releated news, check out how artists from Killer Mike to The Weeknd have responded to the ongoing #BlackLivesMatter protests.