Kim Kardashian West Signs Exclusive Podcast Deal With Spotify
To be distributed under the streaming giant's Parcast network.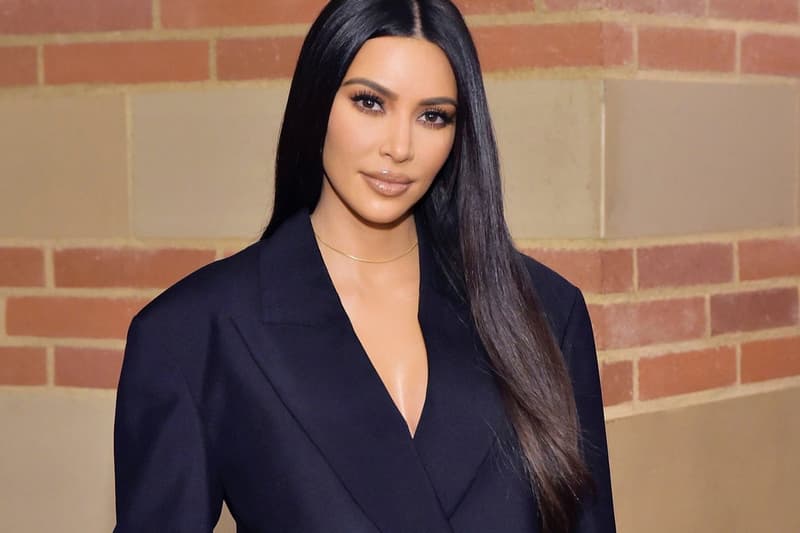 Kim Kardashian is partnering up with Spotify on an exclusive new podcast deal. This follows Joe Rogan's massive $100 million USD podcast deal that was announced last month; sources are speculating that Kardashian West's agreement will most likely not be as high-paying since she won't be migrating an existing series, but creating a new one altogether.
The podcast will be distributed under the Parcast network, a "premier storytelling-driven podcast studio" that Spotify acquired last year. Over the years, Parcast has offered a number of popular series, like Unsolved Murders, Cult, Serial Killers and Conspiracy, mostly dealing with genres surrounding crime and mystery — according to Spotify, "over seventy-five percent of the Parcast audience is female." Kardashian West's new podcast series will center around the topic of the criminal justice system, focusing on investigative work around people who have been wrongly convicted. While studying to become a lawyer herself, the celebrity has been a vocal advocate for reform in the criminal justice sector, working actively with the Innocence Project, an organization that helps exonerate wrongly convicted individuals.
Spotify has yet to disclose the financial details of the new deal.
In case you missed it, Kim Kardashian West announced The Justice Project documentary that focuses on criminal justice reform.