Goodfight's Charity T-Shirt Raises Awareness for Greenwood and the Tulsa Race Massacre
The founder Caleb Lin published a powerful statement addressing the brand's latest work.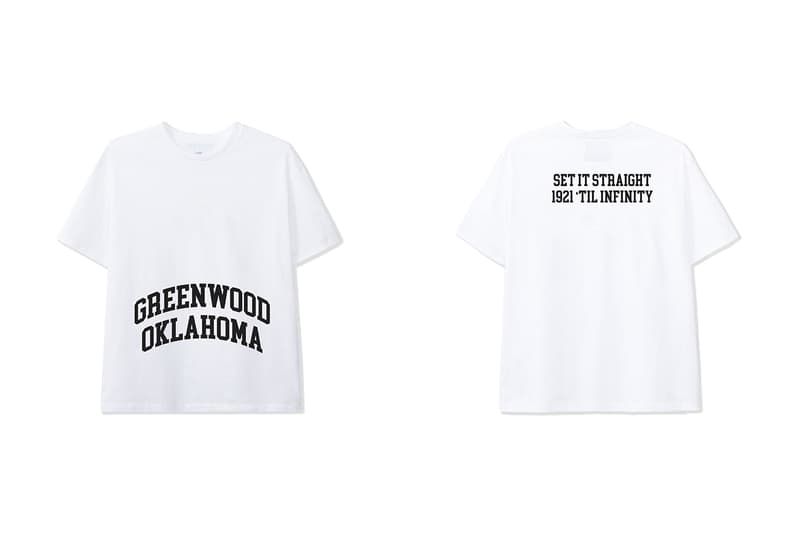 1 of 2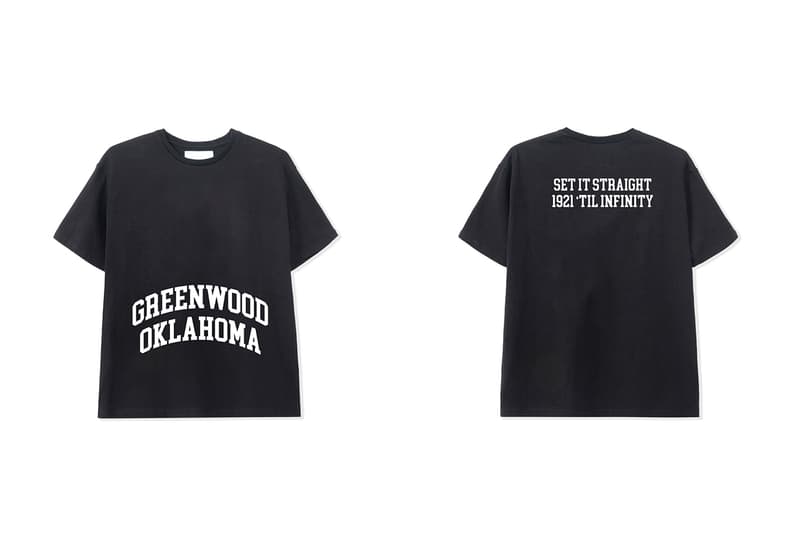 2 of 2
Los Angeles-based brand Goodfight has partnered with the Greenwood Chamber of Commerce to help bring awareness to the history of Greenwood and the Tulsa Race Massacre with the sale of a charitable T-shirt.
The T-shirt has released during a time of global unrest as society comes together to support Black Lives Matter movements. Now, Goodfight introduces its contribution — a T-shirt in black or white that reads "Greenwood Oklahoma" on the front, and "Set it straight — 1921 'til infinity" on the rear, spelled out in a collegiate-style font.
Greenwood Chamber of Commerce's GoFundMe raises money to restore the 10 remaining buildings of Historic Greenwood Avenue, which aims to "preserve history and repair facilities for its current programs to empower the Black community through small business development and services."
Goodfight founder Caleb Lin published a statement regarding the charitable T-shirt, saying:
"Last year I visited Tulsa, Oklahoma with my wife Christina for a set visit. During a search for interesting places in the city, I came upon the story of Greenwood, aka "Black Wall Street". What I discovered shook me to the core, because it was not only one of the most affluent black communities of the 20th century, but also the site of one of the most brutal race massacres that ever occurred in American history. I'd never heard of Black Wall Street–or the Tulsa Race Massacre. The deeper I dug, the more horrified I became to find that one of black culture's finest success stories and greatest tragedies had been all but omitted from local, state, and national histories. Greenwood has laid heavy on my heart since then, and we felt that America might finally be ready to listen to its story. We NEED to tell and remember the history of Greenwood, first as an example of the power of black entrepreneurship, and secondly because it's one of MANY stories that illustrate the "why" of today's racial issues. Recognizing and unpacking Greenwood–not just its carnage, but also its pre-massacre prosperity–is VITAL to shifting perspectives and creating change for the future."
Take a look at Goodfight's T-shirt in the gallery above. It can be pre-ordered on Goodfight's website in either black or white for $54 USD, with shipping commencing on or around July 13. 100 percent of the proceeds will be donated to the cause.
In other news, the CFDA and Vogue's A Common Thread has donated an additional $2 million USD.