A Common Thread by CFDA and 'Vogue' Donates Additional $2M USD
Supporting 36 businesses including Harlem's Fashion Row ICON 360 initiative.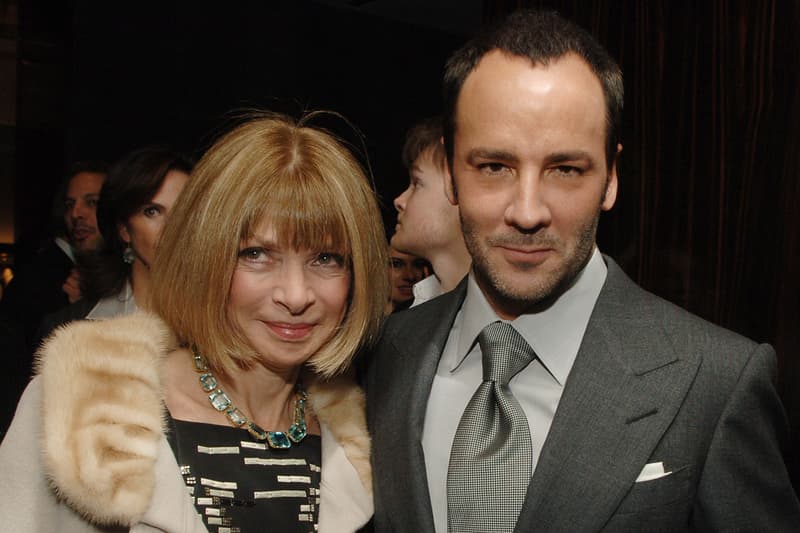 The CFDA and Vogue's fashion fund, A Common Thread, has been put into action once again to support no less than 36 companies as they continue to battle the coronavirus pandemic.
$1,015,000 USD will be going to 36 companies, including 18 fashion and accessories brands; 13 retailers, three factories, and two other businesses and organizations. Elsewhere, $1 million USD will be donated to ICON 360, a non-profit organization launched by Harlem's Fashion Row that "provide[s] forgivable relief to designers of color who are pivoting their businesses during the coronavirus pandemic and need funding to scale."
In addition to this, the CFDA's Fashion Manufacturing Initiative (in association with the New York City Economic Development Corporation and supported by industry leaders including Andrew Rosen and Ralph Lauren), will be supporting A Common Thread with a $500,000 USD donation for New York City-based fashion manufacturers and their workforce. This will be used to help businesses cover the expenses accrued while being shut.
Anna Wintour, editor-in-chief of Vogue, U.S. artistic director and global content advisor, Condé Nast, has said in a press release, "We are so grateful for all of the generous donations that have allowed us to distribute a second round of grants to businesses in need… It is more vital than ever that the American fashion community come together to support one another with meaningful actions."
Tom Ford, who is chairman of the CFDA, added, "We are also incredibly pleased to be able to provide funding to the new ICON 360 grant program from Harlem's Fashion Row, which supports designers of color and reinforces CFDA's important work to create systemic change within our industry."
Take a look at the list of recipients below. A Common Thread has now raised a total of $4.9 million USD.
Elsewhere in the fashion industry, 250 Black fashion creatives recently came together to sign The Kelly Petition, which urged the CFDA to revise its efforts in fighting systemic racism.
Fashion/Accessories Brands

Adam Lippes LLC
ADIFF
Alabama Chanin
Alejandra Alonso Rojas – Alonso USA Fashion LLC
Chromat
Cushnie
Edie Parker
Fe Noel Inc.
Glemaud Industries INC.
Merlette International Inc.
Morgan Lane
Naeem Khan LTD.
Rebecca de Ravenel LLC
Reem Bridals LLC
Rhode
Studio One Eighty Nine
Tabitha Simmons Accessories, Inc.
The Great Eros

Retailers

Betty Lin
ELKEL
En Avance
Hero Shop
Indigenous Designs Corporation
Pink Lagoon, Inc.
Silver Lining Opticians
Sunroom
Tenet
The Parliament on 3rd St
Winkler Sisters, LLC dba Penny
Zabayon, Inc.
Z-life

Factories

Bear Fiber, Inc.
Circular Systems SPC
Final Finish, Inc.

Others

Fabscrap
Fashion For All Foundation