Amnesia Scanner Share New Album 'Tearless'
Continuing to deliver their chaotic cocktail of styles.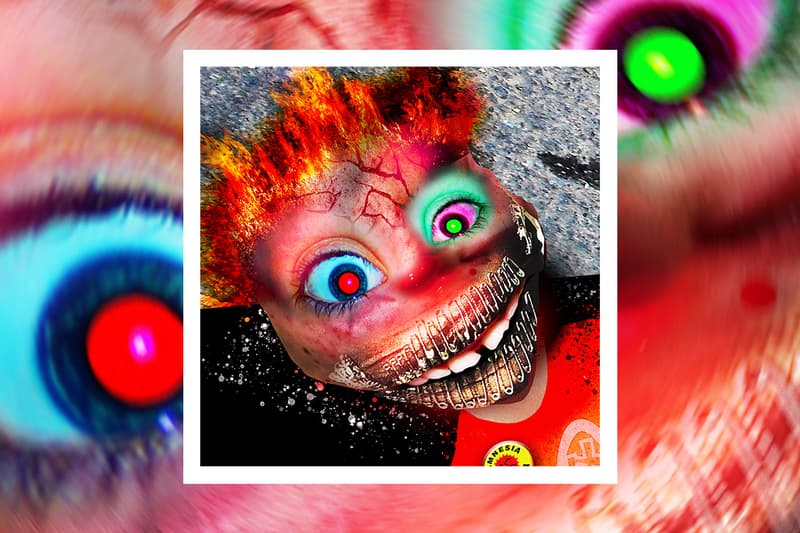 Experimental electronica duo Amnesia Scanner — consisting of Ville Haimala and Martti Kalliala — originally met while working as architects at the same firm in Finland. Bonding over their love for electronic music, they began to play nightclubs with their own self-produced take on techno. Over the years they've generously reworked and altered their sound towards the experimental, delivering a chaotic cocktail of everything from pop to industrial, noise, metal, and EDM. Today, Haimala and Kalliala are continuing to showcase their disruptive style, delivering their second album Tearless.
The album is as inventive as it is imaginative, with the duo employing a third unofficial member, "a disembodied voice called Oracle, which represents the sentience that has emerged from Amnesia Scanner." This vocoder-style tool, originally introduced on 2018's debut album Another Life, essentially renders vocals as digitized abstractions. Across the project, there's an eerie sense of conflict between man and machine, whereby human voices lent by the likes of Lalita and Lyzza contrast against the mechanical gnawing of the production.
Stream Tearless below.
For more new music, Anderson. Paak has delivered a new protest song titled "Lockdown."