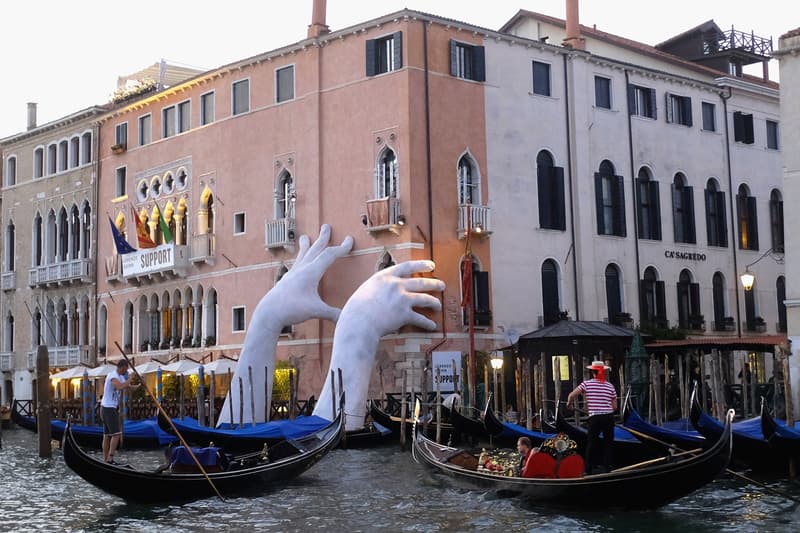 Venice Biennale International Art Exhibition Delayed Until 2022
Now coinciding with Germany's documenta.
---
Despite originally pushing back its opening date from May 23 to August 29 this year, Venice Biennale's 59th International Art Exhibition has now been postponed until 2022. As one of the art world's largest and most prominent exhibitions, its organizers have now decided to move the event back in order to make way for the 17th International Architecture Exhibition "How Will We Live Together?" which was originally scheduled to launch this month.
"In the past few weeks it has become apparent that holding the Architecture Biennale this year would have dramatically compromised the event, leaving countless of nations without the representations of their pavilions and preventing hundreds of architects and thousands of viewers to participate in the exhibition," said Cecilia Alemani, curator of the High Line in New York and artistic director of the next Venice Biennale. "I look forward to having more time with the artists to develop ambitious new projects."
Alemani added: "In 2022, the Art Biennale will open two days before the day in which Italy traditionally celebrates the end of World War II: I hope that the occasion will mark a new celebration of togetherness, a new sense of participation and communion that we are all very much looking forward to."
The new event dates will now go from April 23 to November 27, 2022, meaning its new schedule will coincide with documenta, another prominent art exhibition held only once every five years in Kassel, Germany, which is set to launch that summer.
In other art-related news, Gallery Weekend Beijing will be the first major art fair to relaunch in China.