Over 1,000 Wendy's Locations Pull Burgers From Menu
Due to the national meat shortage.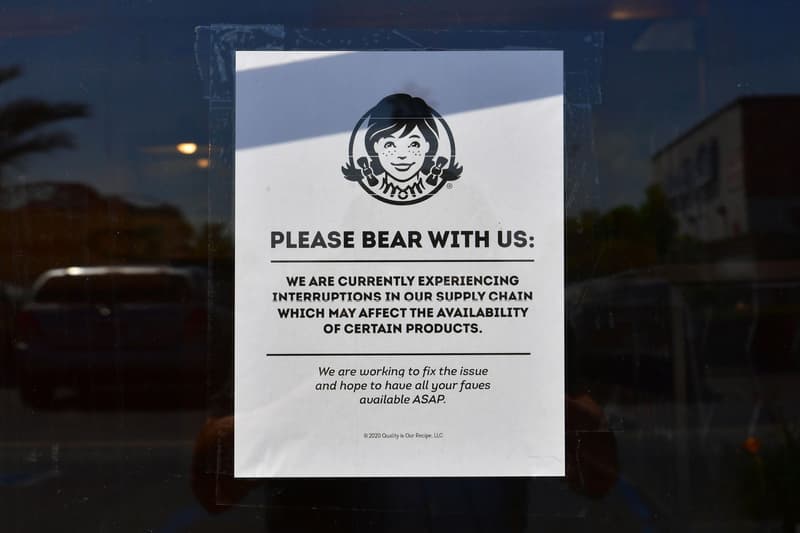 Approximately one-fifth of Wendy's locations are sold out of hamburgers. According to reports, a total of 1,043 restaurants have pulled burgers and other beef-centered items from their menus due to a national meat shortage — a problem that stems from the Coronavirus (COVID-19) pandemic.
Customers have taken to social media to share the "sold out" signages posted at their local Wendy's drive-thrus, some still asking what exactly is going on and some poking fun at the fast-food restaurant chain's famous slogan, "Where's the beef?"
"It is widely known that beef suppliers across North America are currently facing production challenges," a Wendy's spokesman said in a statement on Tuesday. "Some of our menu items may be temporarily limited at some restaurants in this current environment."
Several meatpacking plants across the United States have been forced to shut operations due to COVID-19. In turn, major supermarket chains like Kroger and Costco have placed purchase limits for fresh beef, poultry and pork, taking a complete 180 from its regular bulk purchase system.
@Wendys the store in Blythewood SC has no burgers. What's up? pic.twitter.com/qCrmeItXoS

— Stephanie (@stephgrant96) May 4, 2020
@Wendys I tried to get a baconator today, but they said they were out of burgers because there's a beef shortage. So I gotta ask… Where's the beef?

— Jenny Tokumei (@luccaskunk) May 5, 2020
beef shortages have begun. You can't buy burgers at the local Wendy's (via my brother) pic.twitter.com/H4urWSnwkb

— hk (@hassankhan) May 5, 2020
In related news, Nike will donate 140,000 items to frontline healthcare workers.