Carlos Sainz Jr. Will Join Scuderia Ferrari for Formula 1 2021
Teaming up with Charles Leclerc on the podium.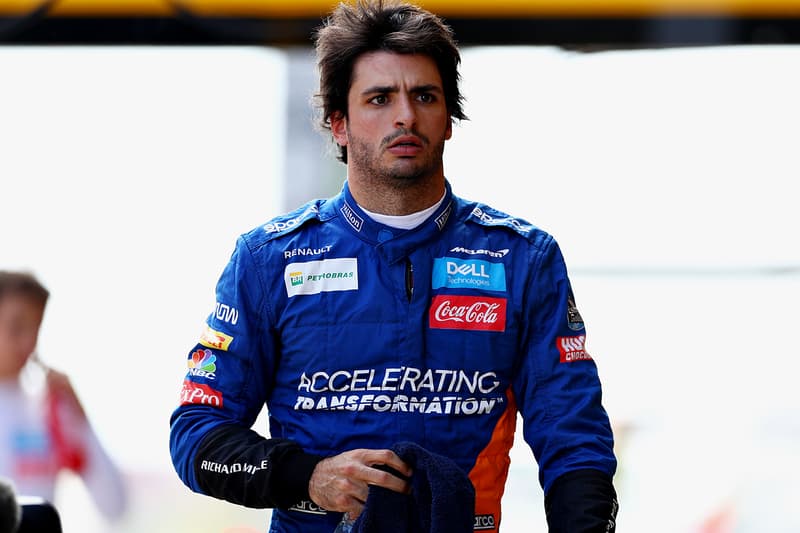 Formula 1 has announced that 25-year-old ex-McLaren driver Carlos Sainz Jr. will join Charles Leclerc on the Scuderia Ferrari F1 team in 2021. Daniel Ricciardo, who is currently at Renault, will replace Sainz at McLaren from the next season.
The news comes two days after it was announced that Sebastian Vettel would be leaving the Ferrari team, and sees Sainz gain a two-year-deal with the Italian racing team after his two seasons with McLaren. The news squashes rumors of Lewis Hamilton potentially joining Ferrari.
Sainz and Leclerc's partnership becomes one of Ferrari's youngest-ever driver pairings. It will be the first time since 2007 that Ferrari has not had a current or previous world champion amongst their ranks, however, as team principal Mattia Binotto has stated, "with five seasons already behind him, Carlos has proved to be very talented and has shown that he has the technical ability and the right attributes to make him an ideal fit with our family."
Speaking on the deal, Sainz has said, "I am very happy that I will be driving for Scuderia Ferrari in 2021 and I'm excited about my future with the team… I still have an important year ahead with McLaren Racing and I'm really looking forward to going racing again with them this season."
Expect to see Sainz line-up on the podium alongside his teammate Leclerc in the 2021 season of Formula 1, when races are expected to return back to normal. For now, you can catch races online in the eSports Gran Prix series.
In other sporting news, Mike Tyson recently alluded that he may be returning to boxing.