Legendary Cinematographer Roger Deakins Launches Filmmaking Podcast
Speaking extensively on topics like location scouting, shot composition, and more.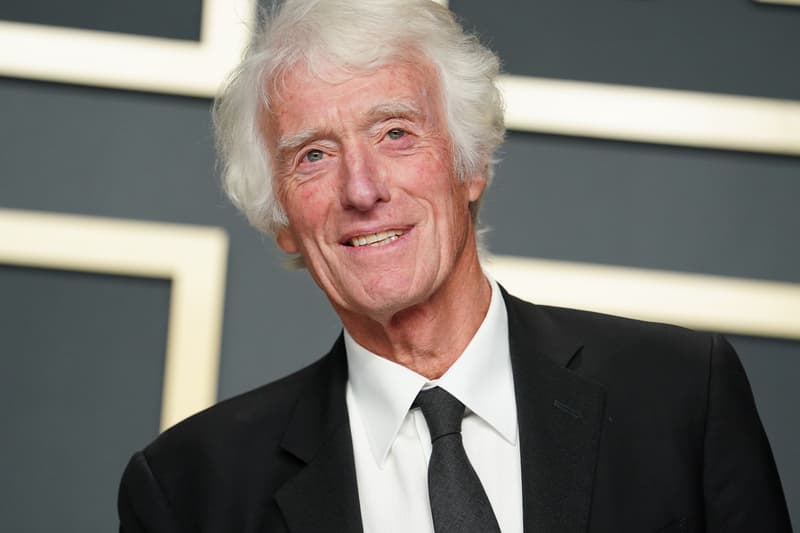 Arguably one of the greatest cinematographers of all time, Roger Deakins, has started a podcast alongside his wife and longtime collaborator James Deakins. Titled Team Deakins, the show launched early last week and currently has six episodes, diving into hours of in-depth conversations about filmmaking, touching on topics like location scouting, practical lighting, shot composition, the business side of the industry, and more.
James Deakins recently spoke to Collider as to why they started the podcast:
We have been doing our website for years now and love connecting with people who are starting out and sharing our experience with them. Over the years, we have done many Q&As and, afterwards, answered individual questions and realized that we often answer the same questions. So the idea of a podcast came to me late last year and Roger thought it would be something interesting. I didn't really get a chance to start moving forward until January and then the shelter in place time took away any excuses I could have used to put it off! It has meant a huge amount of learning for me since I know visuals but sound was a new area for me. Once we started making the episodes, it just grew. We have so many ideas for episodes now and are being joined by people in different areas of the craft. We find ourselves continually coming back to the collaborative nature of the film business and this makes us want to delve into all the areas of making a film. We also discovered that having a young cinematographer, Matt Wyman, join us in this really added to the podcast and its relevance.
Roger Deakins has become a riotous visual force in the world of cinema over the past several decades, earning a total of 14 nominations at the Academy Awards for his work, two of which went on to earn him wins for Best Achievement in Cinematography — one for last year's 1917, and another for 2018's Blade Runner 2049. He's previously worked on some of the most visually-forward films in Hollywood, including The Shawshank Redemption (1994), Fargo (1996), No Country for Old Men (2007), Sicario (2015), and many more.
You can listen to the Team Deakins podcast here.
For more entertainment news, Joe Russo has confirmed a sequel to Netflix's latest action flick, Extraction.