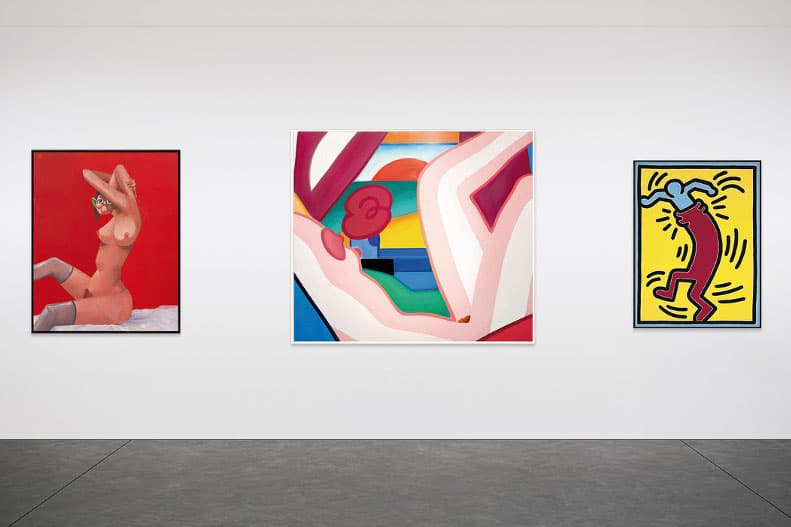 Opera Gallery Spotlights Keith Haring and George Condo in "American Icons" Exhibition
Among other celebrated artists of the 20th century.
---
Although some galleries and museums across the world are preparing to reopen their spaces, Opera Gallery is launching a series of thematic and solo digital exhibitions in a new online viewing room platform. Its "American Icons" exhibition will feature works by world-renown 20th century artists like Keith Haring, Jean-Michel Basquiat, Andy Warhol, among others.
An energetic interpretation of 1980s New York street culture, the show is centered around the theme "Legacy," and revisits the artists who have formed an important part of Opera Gallery's history for a quarter of a century. Their experimentation with color, shape and form led to works that are challenging and provocative — responses to the changing culture and time.
Highlights include Keith Haring's Untitled work from 1988, one of Robert Indiana's iconic LOVE sculptures and paintings by George Condo. Other digital exhibitions — which are on view now — feature the work of seminal French-Russian artist Marc Chagall and Spanish artist Manolo Valdés.
"American Icons" will launch on Opera Gallery's website on May 8 and run until May 18.
Elsewhere in art, Gucci's "No Space, Just A Place" exhibition explores eterotopia and alternative environments.