Nordstrom Is Closing 16 Stores in Response to COVID-19's Impact
Representing nearly 14 percent of its full-line fleet.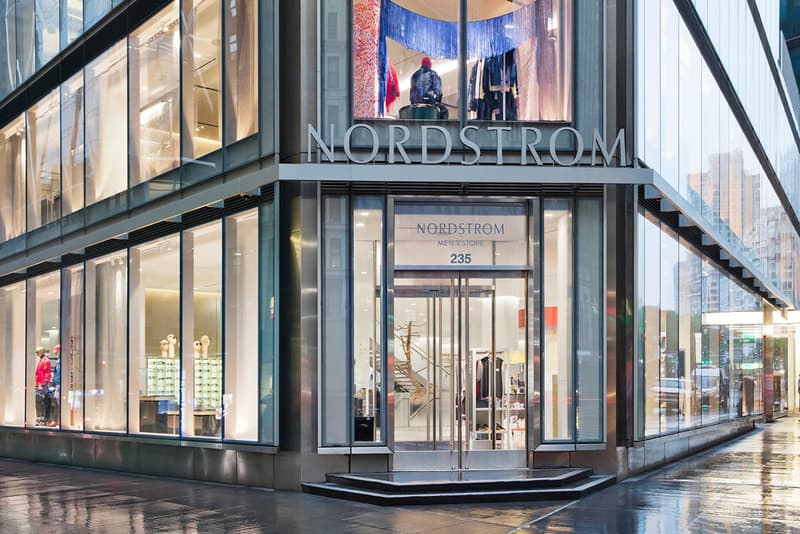 Nordstrom, Inc. is the latest retailer to take a significant hit due to the crushing impact of COVID-19. The retailer announced on Tuesday its plans to close 16 full-line stores, representing nearly 14 percent of the brick-and-mortar fleet that carries the retailer's entire assortment.
In a statement, company CEO Erik Nordstrom outlined the various actions that the retailer is taking to "increase flexibility and agility in serving customers and position the business for the long-term." Alongside shuttering several of its physical stores, Nordstrom is also prepared to restructure various roles at the regional, support and corporate levels, which is projected to save the retailer approximately $150 million USD.
"We've been investing in our digital and physical capabilities to keep pace with rapidly changing customer expectations," said Erik Nordstrom. "The impact of COVID-19 is only accelerating the importance of these capabilities in serving customers."
Nordstrom currently operates 378 stores across the U.S., Canada and Puerto Rico, including 116 full-line stores, which have been temporarily closed since March 17. According to the company, its e-commerce business accounted for one-third of the brand's sales in 2019 and continues to generate "solid online traffic and conversion and clearing excess inventory through increased marketing and promotional efforts."
Still, the brand's annual Anniversary Sale event has been postponed from July to August. As Nordstrom prepares to reopen stores, the company will enact a phased "market-by-market approach." It also plans to enforce now-standard practices like social distancing, increased sanitization and providing face covering for employees, among other strategies.
Elsewhere in fashion, fellow department store giant Neiman Marcus has also shared a dismal business update, officially filing for bankruptcy this week.