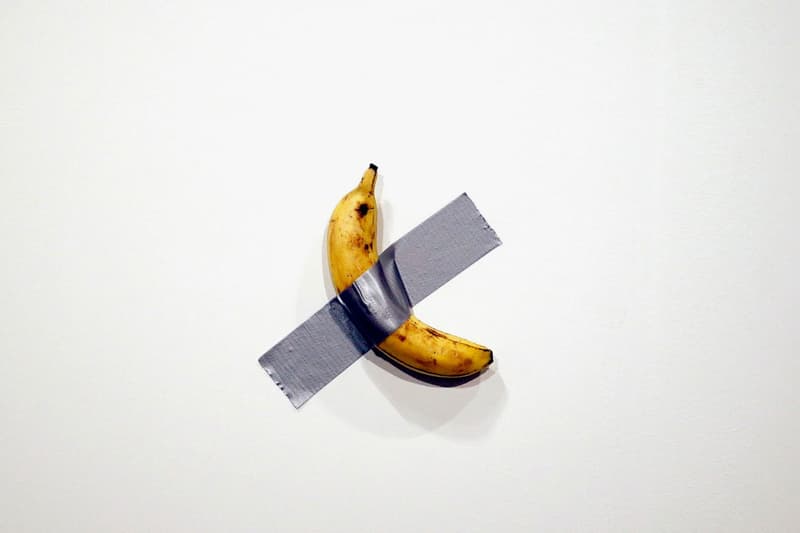 Maurizio Cattelan Asks Takashi Murakami, Jeff Koons and More to Read Bedtime Stories Out Loud
As part of a new digital initiative with the New Museum.
---
As exhibitions and auctions continue to move online due to lockdown measures, seminal artist Maurizio Cattelan has teamed up with New York City's New Museum for an unusual new digital series called "Bedtime Stories." Best known for his humorous and controversial works like a banana duct-taped to the wall and a solid 18 karat gold toilet, Cattelan asked some of the world's biggest artists to read selections from their most treasured texts to be shared with the New Museum's audiences.
"Some chose to read existing works, others to read their own writings, still others to create impromptu performances," the New Museum explained. "Whether drawn from memory, imagination, or cherished volumes kept close at hand, the recordings by artists were captured quickly in an unfiltered fashion on phones or laptops in their homes or studios around the world."
Iggy Pop kicked off the series, reminiscing about a beloved stray dog from Mexico that was ultimately run over by a car. A new bedtime story will be released every day until the end of June, featuring artists like Takashi Murakami, Jeff Koons, Marilyn Minter, Nicolas Party and others.
To listen to the daily Bedtime Stories, head to the New Museum's website. Along with Iggy Pop, this week features stories by Tacita Dean, Abraham Cruzvillegas and Andra Ursuta.
Elsewhere, Lisbon's Underdogs Gallery launched an online group exhibition inviting artists to showcase works they made during self-isolation.