Facebook's 50-Person Messenger Room Has Arrived in the U.S.
Facebook's alternative to Zoom.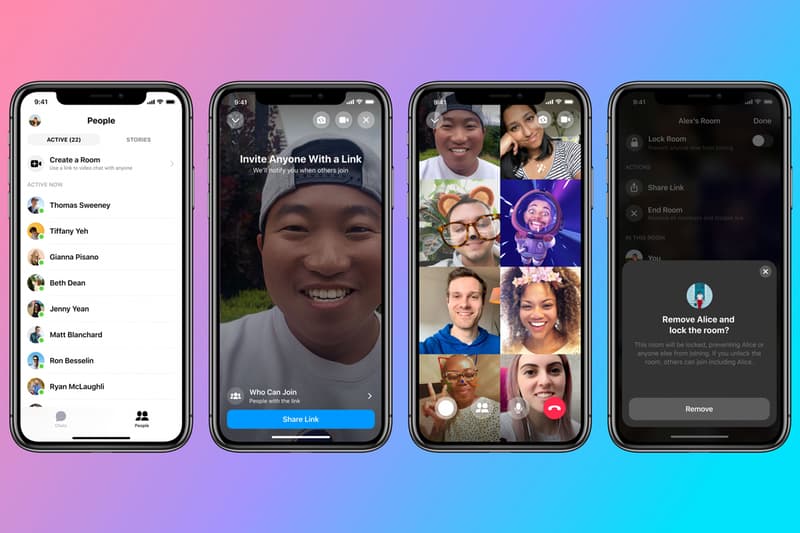 Facebook's previously announced Messenger Room has officially arrived in the United States. Mark Zuckerberg made the announcement via a Facebook post that the company's answer to Zoom will now be available in the U.S., Canada, and Mexico.
Facebook Messenger Room works similar to Zoom, as all users need to join a video chat is a URL as opposed to a new account. URLs can be tied to an Event or Group page on the platform, but can also be sent to folks individually. "You don't need to schedule time to hang out like other video conferencing tools — it's much more serendipitous and fun," according to Zuckerberg.
Rooms allow up to 50-people to attend one call, and everyone is displayed in tile mode, allowing everyone's face to be seen. There is also no limitation on calls, unlike Zoom, which has a 40-minute limit on free accounts. Stan Chudnovsky, Facebook's vice president of Messenger stated in a blog post that "you can choose who can see and join your room or remove people from your room and lock the room if you don't want anyone else to join."
Facebook's Messenger Room is a means for the company to reposition its messaging applications into something more familiar and up-to-date with popular video chat apps taking off during this time. Facebook says it does not end-to-end encrypt each call, as it does on WhatsApp, but says it will not view or listen to calls, just as it says it doesn't do on Messenger.
In other tech news, Facebook also launched its Avatars feature in the U.S.