The Classic TV Shows to Binge Watch Right Now
Now's the time to catch up on all the must-watch TV.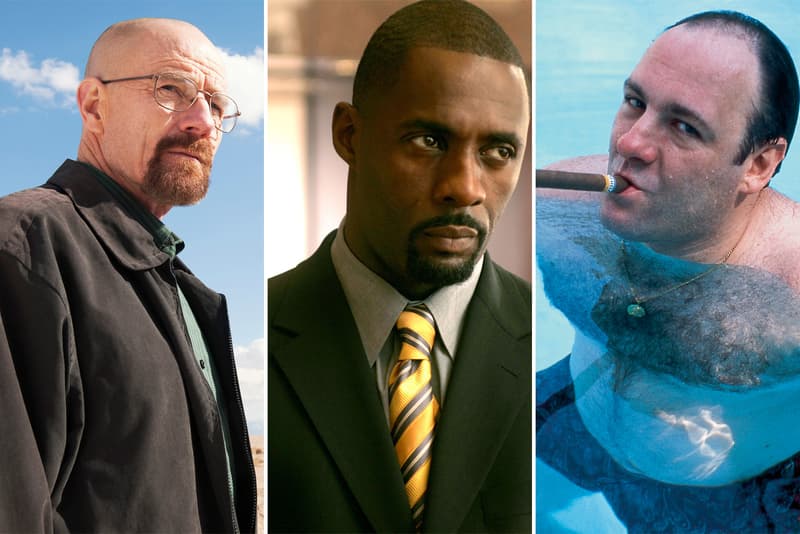 Movies are still not being released in theaters. At the same time, the premier of certain TV show episodes has been delayed while some series are at a complete production standstill. Sure, there are still fantastic new movies and TV shows to watch every month, but during this global quarantine, some folks need meatier content to chew on.
That's where this list comes in. Here we've curated the best television shows to binge right now, ranging from titans of TV's Golden Age to new classics, all of which are conveniently available to stream platforms such as Netflix, HBO Now and Hulu. We've included some of the undisputed greatest shows of all time, but also thrown in a few curveballs to keep the selection diverse — and included a few animated offerings for good measure.
Read on to find your next series to binge, and for more movie offerings, be sure to check out the best films to purchase on-demand.
Twin Peaks
Who killed Laura Palmer? There's no easy answer, as Twin Peaks is a serious mind-bender of a show. On its face it's a mundane, small-town tale, but under that nice facade lies an exploration into the nature of humanity. And then creator David Lynch also throws in a bunch of mystical, demonic, parallel universe themes for good measure. It's no wonder fans are still crafting theories around the series' meaning.
If you love the show as much as we do, then move onto the Showtime reboot, which appeared 25 years after the conclusion of the original series. But don't go in expecting answers for all the questions the original series left. It's not Lynch's way.
Where to watch: Netflix, Hulu, Amazon Prime, CBS All Access
Dexter
Dexter is a glorious show inspired by the "a man doing bad things" mold of The Sopranos and The Shield (which we'll get to later). In the case of Dexter, he's a serial killer trying to balance his life as a blood splatter analyst for the police and a family man. The formula is amazing for four seasons straight — 10 out of 10 bangers every episode (or maybe nine out of 10 for the third season).
After that? The score drops by one every season until we get to the abysmal finale. But like other great shows with poor endings (which we'll also get to later), the disappointing final destination does not erase the otherwise enjoyable journey. Even though season five and on are nowhere near as great as their predecessors, there are some top-notch episodes along the way, especially the season six finale leading into the season seven opener.
Where to watch: Netflix
The Sopranos
The Sopranos is heralded for beginning the now elongated Golden Age of television, as well as introducing the antihero archetype to the medium. Without The Sopranos, shows like Breaking Bad and The Shield, and countless others, couldn't exist. If all you know about the show is its focus on mobsters and its infamous ending, you know nothing about The Sopranos.
Yes, it is a mobster show, but it's also a complex series about people's capacity to change. Death is one of its major themes, in particular how personal concerns ultimately become meaningless at the end of the road. If you choose to binge, we recommend watching alongside this companion series review from Emily Todd VanDerWerff.
Where to watch: Amazon Prime, HBO Now, Hulu
Breaking Bad
Another show with an antihero baldy as its star is Breaking Bad — a series that was already heralded by many as one the greatest TV shows ever made, and recently made a victory lap with the release of a film sequel, El Camino.
Breaking Bad is another crime genre series, but it's far more of a character study than a look at a life of crime. The Sopranos does this as well, but Breaking Bad lets us see a man transform, or rather slowly decay, into a toxic meth kingpin. Creator Vince Gilligan and his team of writers have been rightfully praised for the level of detail imbued into their writing, which carries over into their other Breaking Bad-related projects.
Where to watch: Netflix
Dragon Ball Z 
Dragon Ball Z is one of the reasons anime became mainstream in the United States. It single-handedly birthed many an anime fan in the '90s, and will continue to generate more with all its spin-offs in the form of television, movies, and manga. However, none of them will be as iconic or meaningful as the original DBZ. Although we usually recommend watching Dragon Ball Z Kai if you're binge-watching, all the extra filler episodes from the original anime are great too. Plus, who really minds watching some extra content when you have all the time in the world?
Where to watch: Funimation
Better Call Saul
Better Call Saul is a Breaking Bad spin-off series that charts the transformation of Jimmy McGill into crooked lawyer Saul Goodman. Another character-study based show, this series utilizes all the tricks Gilligan and his team learned writing Breaking Bad for five seasons. Both shows suggest that good folks are only a few terrible events away from breaking bad themselves.
With the arrival of season six potentially delayed, now's the time to catch up on the show's five acclaimed seasons.
The Shield
The final antihero bald man protagonist on this list is Vic Mackey from The Shield, a show that was both groundbreaking and underrated at the same time. Despite getting stellar reviews in its initial run, it's rarely cited now in contemporary conversations of the most influential TV shows. With The Sopranos and Breaking Bad, The Shield completes the holy trinity that was the shifting landscape of television in the early to mid-2000s.
These shows led audiences to cheer for men doing bad things — until the creators ripped the rug from underneath us to reveal we've been rooting for a sociopath this whole time. And like The Sopranos and Breaking Bad, The Shield takes some joy in rubbing your nose in the fact that you've been on the side of such a terrible person. Whereas the other shows looked into criminal life, this one delves into the police force and asks its audience if it's right to do bad things for the sake of the greater good. (Spoiler alert: it's not).
Where to watch: Hulu
Star Wars: The Clone Wars
The Clone Wars started 12 years ago as an anthology series, which eventually honed its focus on its three main characters Ahsoka, Anakin, and Obi-Wan. Nobody except the biggest fans of the Star Wars extended universe could be expected to keep up with the decade-spanning series, but now could be the time to change that.
The show went from Cartoon Network to Netflix before finally making the new Disney+ its home for the final season. Now that the series is complete and can be found in one place, it's the perfect time to give it a shot and binge one of the more celebrated pieces of Star Wars content. We do recommend if you're new to the show to cut through some of the fat and watch the essential episodes only. Once you're hooked, watch the series in full.
Where to watch: Disney+
Game of Thrones
We know, we know. The only thing anybody can talk about in regards to this series nowadays is how badly it ended. And let us assure you, we're not arguing a case for that atrocious ending or the very hit and miss season it rode in on. However, we are fighting for the seven seasons that proceeded it.
(Free) Folks who hold great disdain for season eight of Game of Thrones are out of their minds if they feel the entire show is now worthless. Some of the greatest moments in television reside in Game of Thrones from the first season to the seventh. A poor finale doesn't undo the great work of those prior episodes — it just means now you should read the books and wait in line for George R.R. Martin to continue the series like the rest of us.
The Office
This is probably the number one workplace mockumentary comedy that those of us shut out of our normal offices are turning to. Pandemic aside, this is a show nearly all fans keep on rotation throughout the year. So really, this is just another excuse for viewers to settle back into Dunder Mifflin Scranton and watch these cartoon characters with human faces interact in an office space. We just hope that Netflix's Space Force, created by The Office creators and starring Steve Carell, can be half as good as this series.
Where to watch: Netflix (soon to be NBC's Peacock)
Scrubs
Scrubs is an easy viewing sitcom with a lot of heart. It's one of those 2000 shows that you can leave on morning, noon and night without even realizing it's been playing all day. The show follows a group of medical students coming to Sacred Heart Hospital as rookies, who ultimately leave as mentors themselves for a new generation. Characters like Turk, JD, and Doctor Cox keep the show entertaining, and their relationship to one another makes for a great dynamic, whether it be for laughs or drama.
Where to watch: Hulu
Parks and Recreation
Probably the second workplace mockumentary comedy that people are binging right now, Parks & Recs birthed many stars that are flourishing today, perhaps even more than The Office did. The chemistry between stars Amy Poehler, Aubrey Plaza, Chris Pratt, Rashida Jones, Aziz Ansari, Nick Offerman, Retta and Adam Scott is infectious, as evidenced by the fact that the gang recently came together for a special online episode. The ensemble cast is really what makes the show, and its heart is what propels it beyond just being another mocumentary show.
The Wire
What can be said about The Wire that hasn't been said already? If shows like The Sopranos revolutionized television, then The Wire transcended the medium itself. Few TV shows or films can stand shoulder to shoulder with The Wire, and there has yet to be another show that's given such precise insight into the state of urban decay in America.
The Wire one of the first shows to give equal perspective to the police and the criminals they're chasing. Doing so gave insight into the moral grays of all tiers society, and showcased the cyclical nature of the cops and robbers game.
Where to watch: Amazon Prime, HBO Now, Hulu
Sons of Anarchy
Sons of Anarchy follows Jax Teller (Charlie Hunnam) as a single father who is questioning his loyalty to his motorcycle club as they grow more and more lawless. Even though they protect their California hometown from drug dealers, they also turn a huge profit running guns.
The series questions whether good intentions justify bad actions, exploring a moral gray area before reaching its devastating conclusion. The ensemble cast is part of the show's greatest strength, with Hunnam, Ron Perlman, Katey Sagal, Kim Coates, Emilio Rivera, and more.
Where to watch: Hulu
One Piece
This is the longest-running anime in history, so now is the best time to chop away at its 900+ episode catalog. If you consider yourself a fan of anime and manga but have not watched or read literally the most successful anime and manga of all time, then you're doing yourself a disservice.
People new to the series are put off by the cartoonish character designs and hefty episode count, but it really encompasses everything that makes shonen so popular. The action, chemistry between characters, the uniquely charming characters themselves, and the humor are all top-notch. If you love the pirate setting and shows where folks shout out attack names, this is an easy choice.
Stream now: Crunchyroll