Amazon to Mass-Produce and Sell Its Own Face Shields
Prioritizing healthcare workers before opening up to all customers.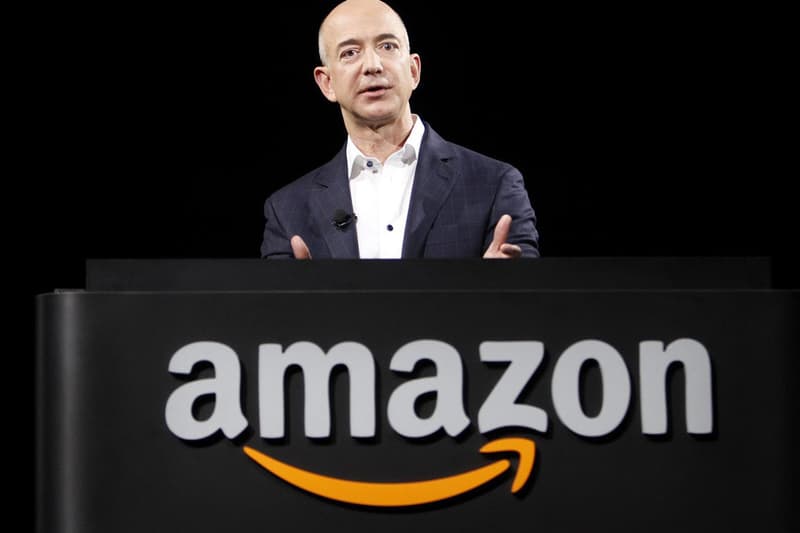 Following the study that announced Amazon CEO Jeff Bezos will become history's first trillionaire within the decade, Amazon will also begin mass-producing its own face shields to meet the growing requests from medical professionals across the country. The company is expected to produce 20,000 face shields in the coming weeks, prioritizing frontline workers before opening up to all Amazon consumers. The masks will be listed at a lower price — almost a third of the cost — than other reusable face shields currently available, Amazon said.
The tech giant explained that in early March, a technical program manager at Amazon began working with a group of 3D-printing enthusiast in Washington State that had started making face shields for frontline workers. The manager then approached Amazon's Prime Air drone team to get involved with the project. To date, Amazon has donated almost 10,000 face shields and are repurposing their manufacturing facilities and working with outside vendors to produce these new face shields.
"Making sure the shields could be produced quickly and at scale, we produced a detailed open sourced design package for both 3D printing and injection molding," wrote Brad Porter, Vice President and Distinguished Engineer of Robotics at Amazon. "This means that anyone, whether an individual or large company, can access and manufacture frames for their community's needs. But we wanted people to also feel safe and trust what was built met the bar. Working with a team of doctors, our Prime Air engineers received approval on their new design by the National Institutes of Health (NIH)."
In other news, rumors suggest that Apple may be releasing its Powerbeats Pro in four new colors for summer.