John Krasinski Sells YouTube Series 'Some Good News' to ViacomCBS
After what sources claim was a "massive" bidding war.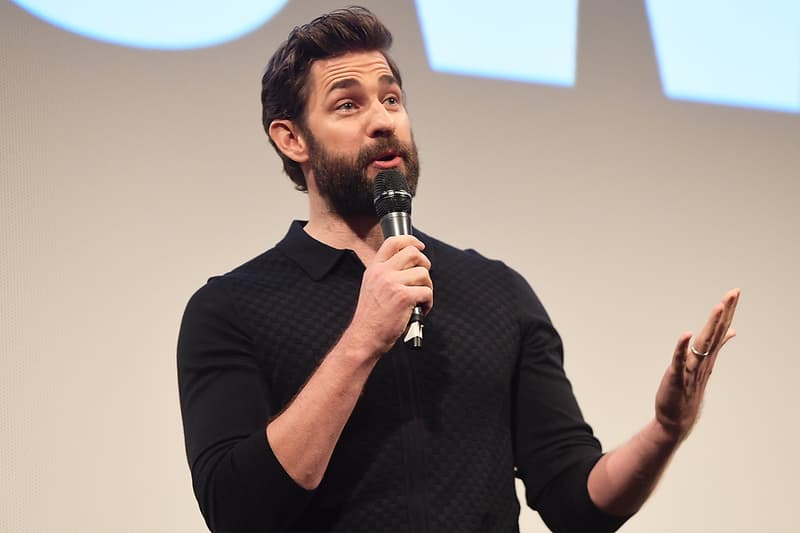 Some Good News, the feel-good YouTube series founded and hosted by John Krasinski, has been sold to ViacomCBS.
According to reports, the show will be heading to CBS All Access (which will be rebranded this summer) first before moving to ViacomCBS' linear networks. Krasinski will no longer be hosting Some Good News but will stay on board as the executive producer and have "some sort of on-air presence." The new host is yet to be announced.
Sources claim that ViacomCBS won the massive bidding war thanks to George Cheeks, the new CBS Entertainment Group President who took over for Joe Ianniello in late March 2020. Cheeks previously spent decades at NBCUniversal, the home network of beloved TV show The Office, where Krasinski got his start as an actor. CBS' Some Good News will be produced in-house via Comedy Central Productions.
"Could not be more excited and proud to be partnering with CBS/Viacom to be able to bring Some Good News to so many more people!" Krasinski said in a statement. "From the first episode, our goal was to create a news show dedicated entirely to good news. Never did I expect to be joining the ranks of such a historic news organization as CBS." Chris McCarthy, Entertainment & Youth Group president, added, "Comedy Central Productions is excited to partner with John and bring his beloved Some Good News to audiences around the world through ViacomCBS' family of brands."
Krasinski's Some Good News was only at eight episodes before the ViacomCBS acquisition. The weekly, self-financed series featured the actor and A Quiet Place director sharing good news from anywhere and everywhere to help lift spirits up during the coronavirus pandemic. His first episode featured The Office lead Steve Carell, with the full cast making an appearance in episode 7.
In related news, UNO is receiving a special The Office edition.