John Krasinski Explains Why He Sold 'Some Good News'
Following Internet backlash against his decision.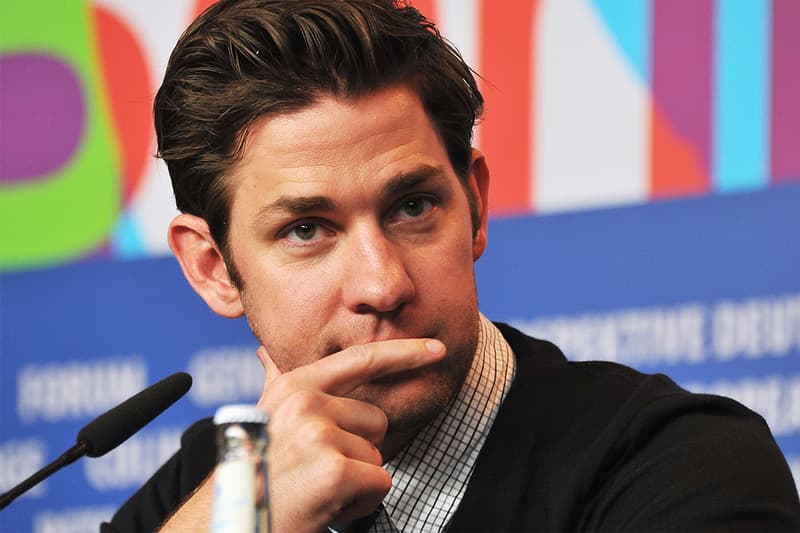 Last week, The Office and A Quiet Place star John Krasinski announced that he will be selling his heartwarming YouTube project Some Good News to ViacomCBS to be produced in-house by Comedy Central Productions. At the time, he didn't reveal too much about why he made the decision to sell, instead simply commenting about his excitement for the show to reach a larger audience. Part of the Internet was taken aback by the announcement, some criticizing the actor for making a profit out of something so wholesome that spawned as a result of a pandemic. Perhaps realizing this backlash, Krasinski has now explained in more detail why he chose to sell Some Good News during an appearance on his ex-co-star Rainn Wilson's daily show, Hey There, Human!.
"It was one of those things where I was only planning on doing eight of them during quarantine, because I have these other things that I'm going to be having to do very soon, like 'Jack Ryan' and all this other stuff," Krasinski explained. "More than that…writing, directing, and producing — all those things — with a couple of my friends was so much… I knew it wouldn't be sustainable with my prior commitments. I would love to keep doing the show from my office forever. It just wasn't sustainable."
"In eight weeks [Some Good News] went from not existing to now being on one of these huge news networks," the Jack Ryan actor continued. "We have a lot of really fun stuff planned, and I can't wait to dig in. I'm going to be a part of it whenever I can, and I'm going to host a couple [episodes] and bring on a different community of people. But we're really, really excited about it. I've received the most amazingly kind notes about how much that show meant to everyone, but the truth is, it meant no more to anyone than me. That's probably the most emotionally fulfilled I've ever felt in my entire life."
There's currently no release schedule yet from ViacomCBS for new episodes of Some Good News, so fans of the show should stay tuned for more updates to come.
Elsewhere in entertainment, Henry Cavill is in talks to reprise his role as Superman.