Philip Johnson's Glass House Inspires the Pavilion A Pool House
Located in the Saint-Bruno-de-Montarville suburb of Montreal.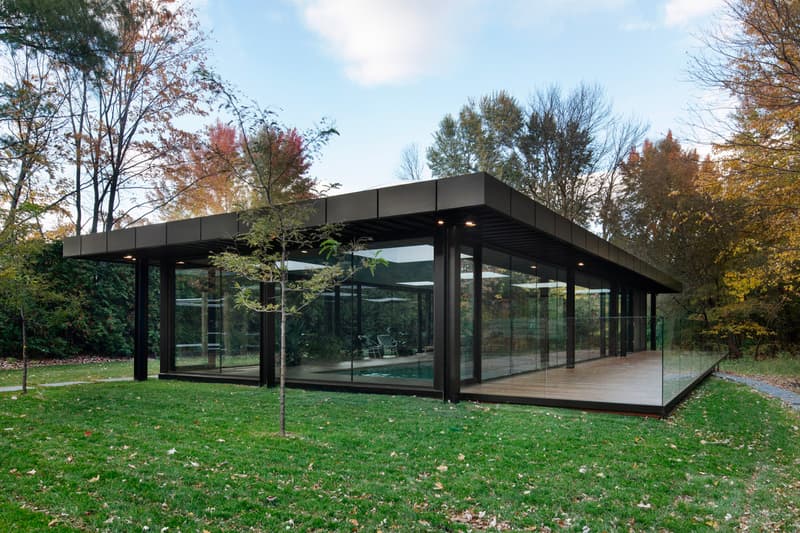 1 of 8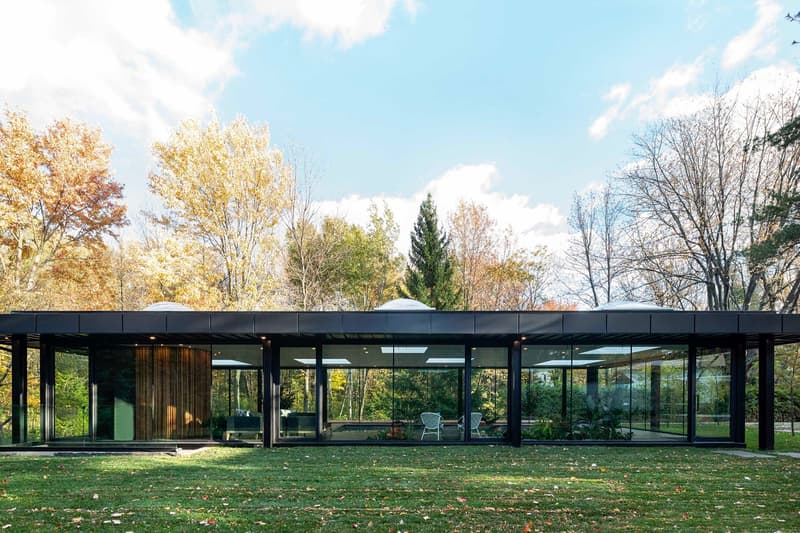 2 of 8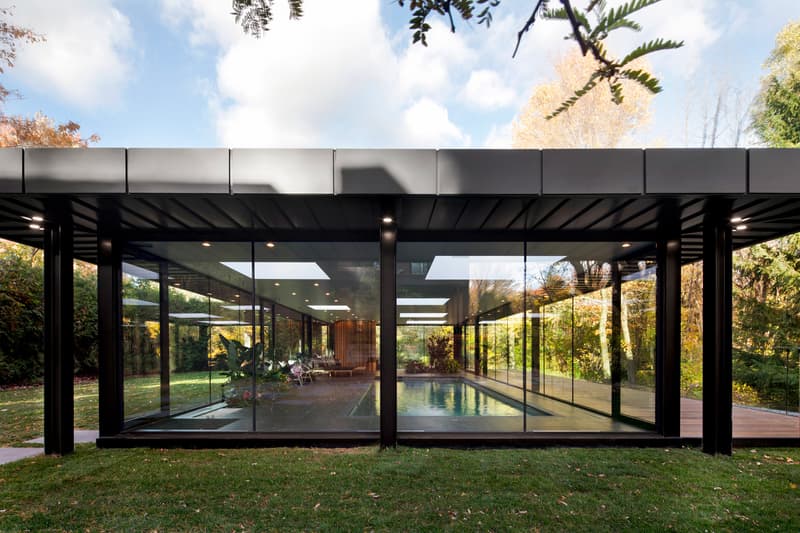 3 of 8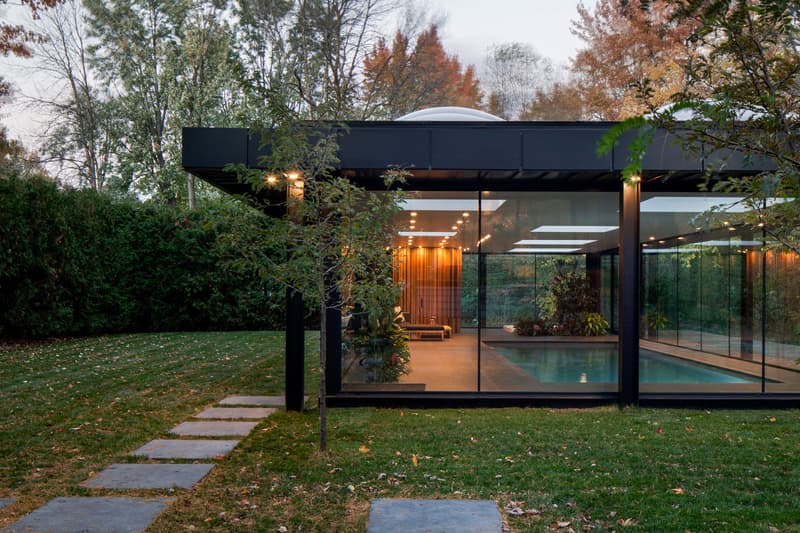 4 of 8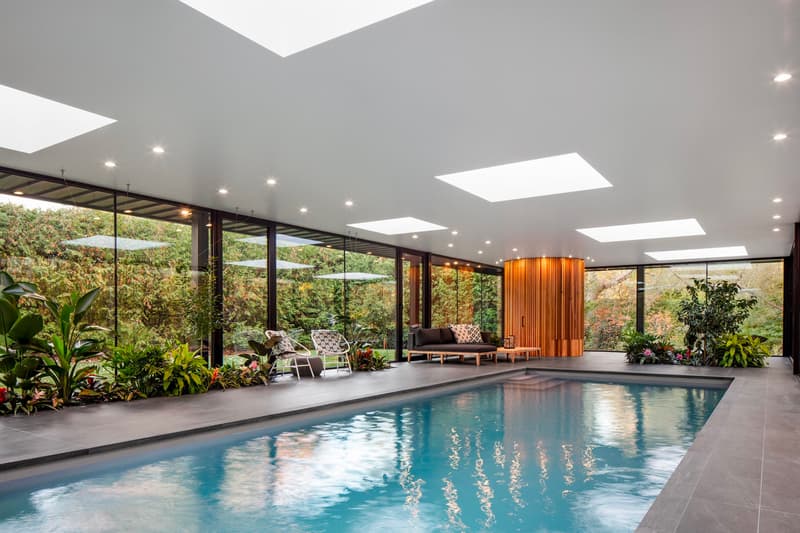 5 of 8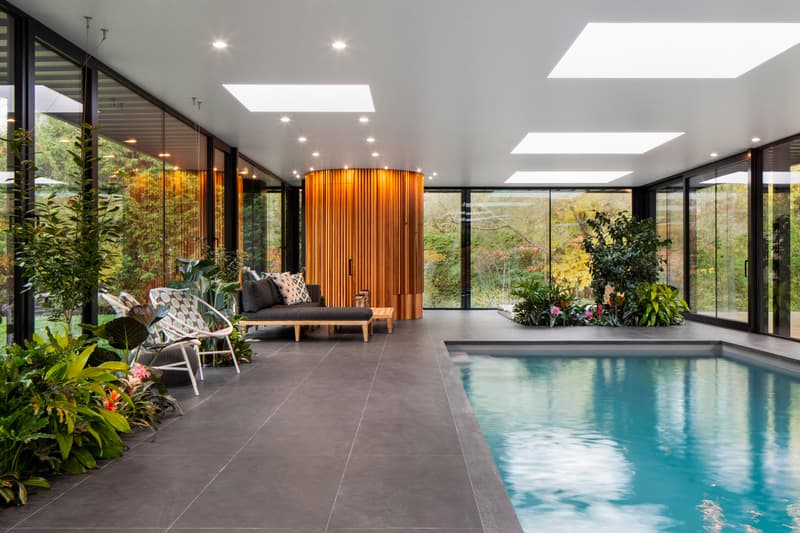 6 of 8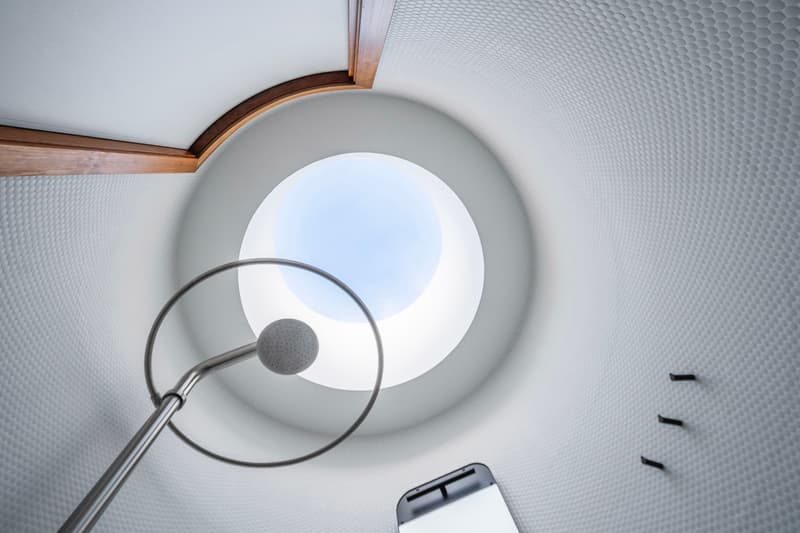 7 of 8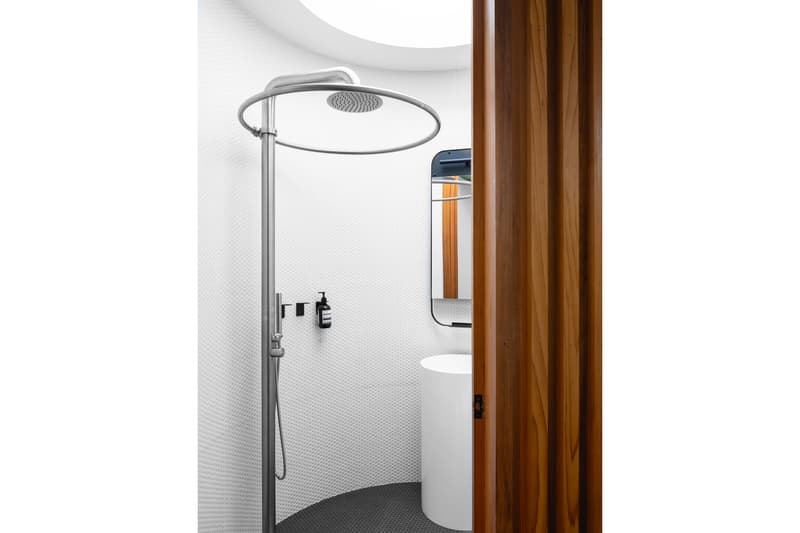 8 of 8
Canadian studio Maurice Martel Architecte has constructed a pool house inspired by two extremely iconic modernist structures: Philip Johnson's Glass House and A James Speyer's Ben Rose House from Ferris Bueller's Day Off . 
Named Pavilion A, the pool house was built as an addition to an existing house in Saint-Bruno-de-Montarville, a suburb of Montreal, Canada. Based on its two predecessors, the rectangular structure utilizes glass panes to remove "the border between interior and exterior and contributes to a change of scenery," while numerous white-domed skylights dot across the flat roof, offering natural light into the building. The minimalist design extends to the architecture studio's use of tones and materials, opting for black aluminium sheeting and beams around the pool house while lining its floors with elegant yet simplistic grey porcelain tiles. Other decor and furniture come in the form of garden patches with tropical plants running around the periphery, as well as upholstered lounge sofas, patterned pillows, a wooden table and a set of round white chairs. The bathroom is then hidden in a wood-panelled cylindrical compartment, its curved interior walls lined with white mosaic tiles offering a brilliant contrast to the black ones used on the flooring, all together complemented by a circular skylight above.
For a closer look at Maurice Martel Architecte's Pavilion A pool house, check out the gallery above.
In other things design, Phill Kim demonstrates how to handcraft a ceramic cup.