Mo'Wax and UNKLE Founder James Lavelle Shares Rare Nike SB and BAPE Collabs
The influential creative gives us a look at his collaborative SB Dunks, Bapestas and more.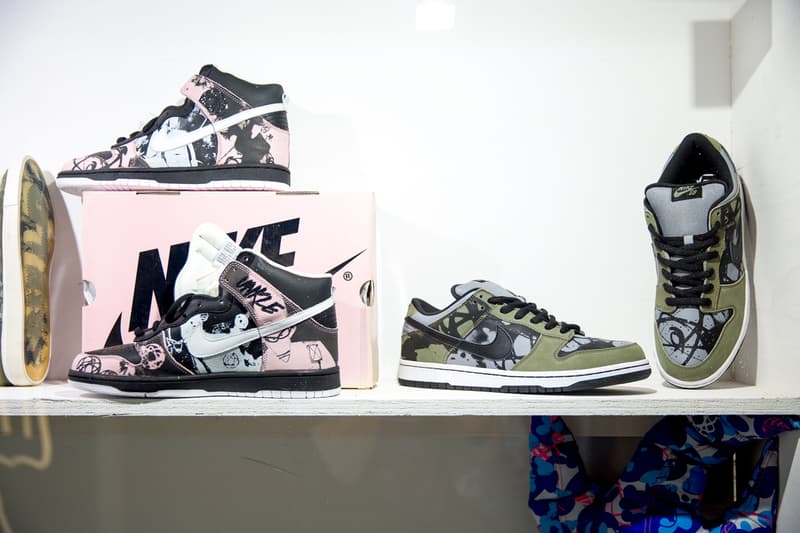 1 of 8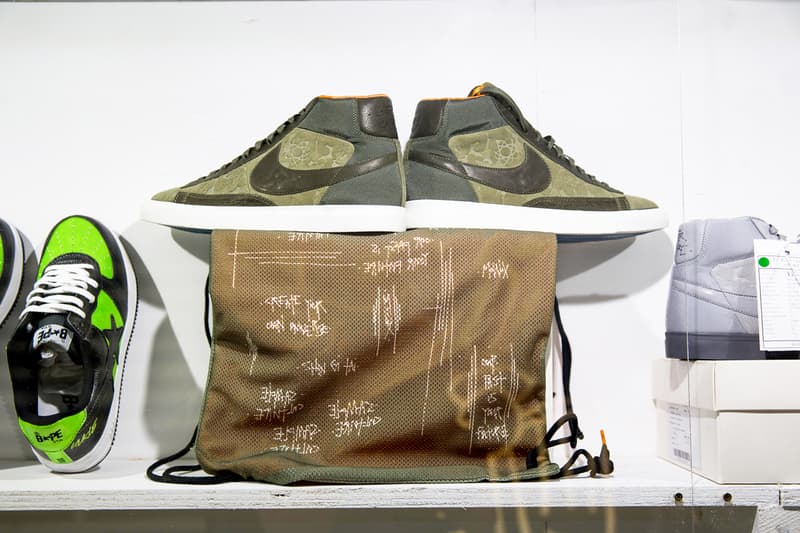 2 of 8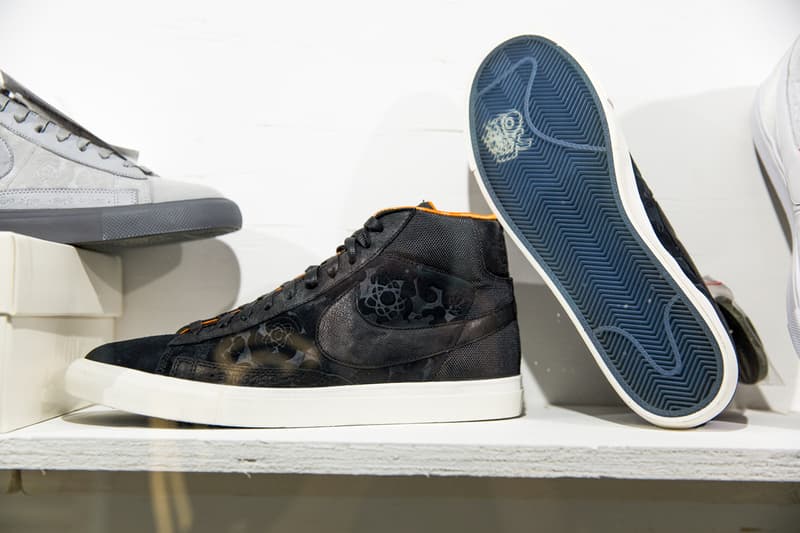 3 of 8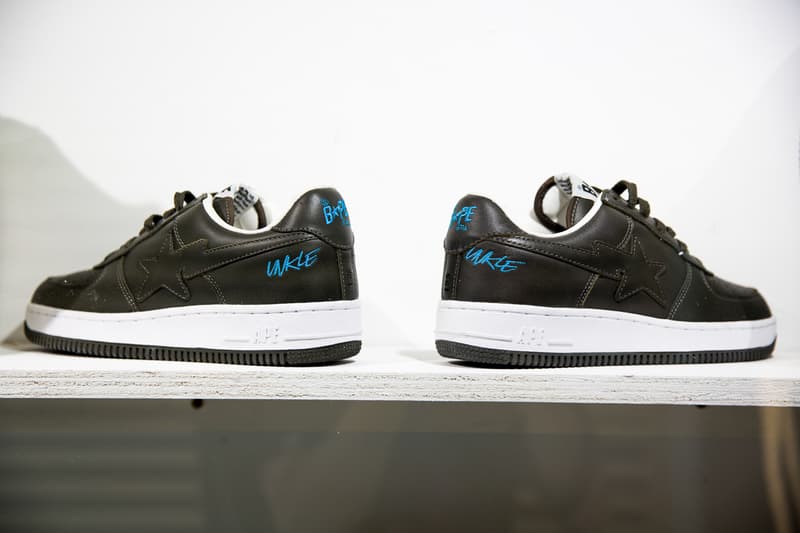 4 of 8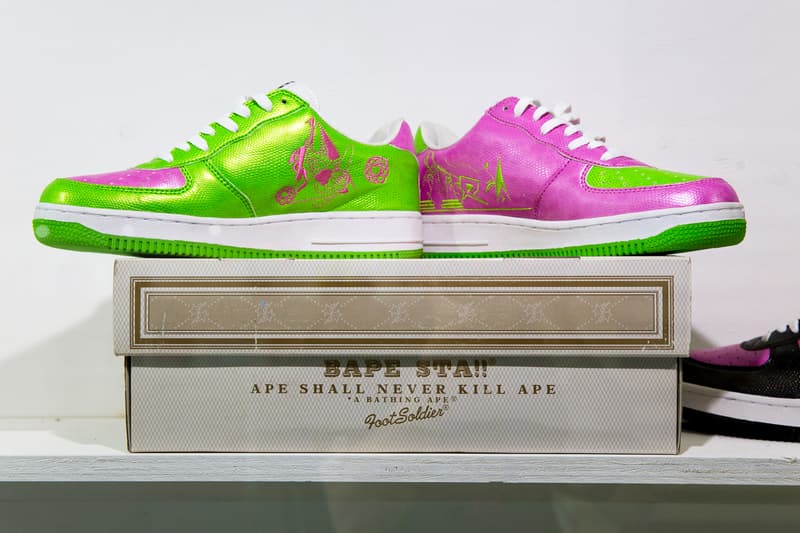 5 of 8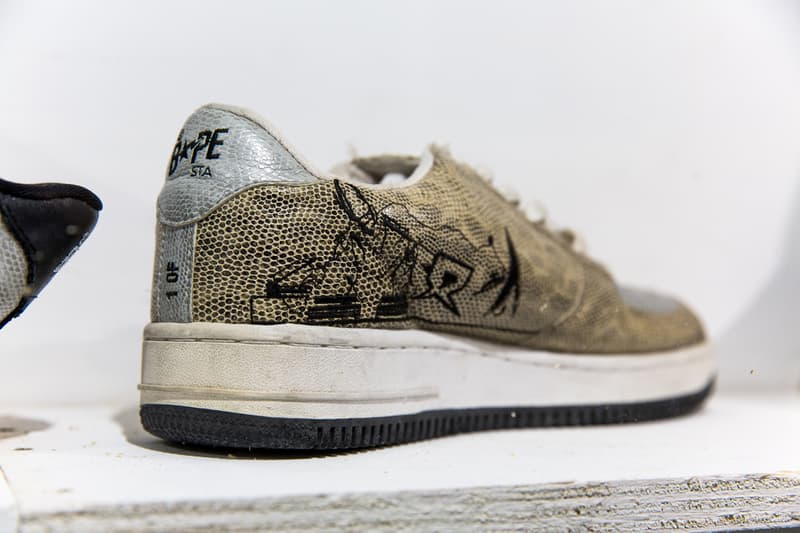 6 of 8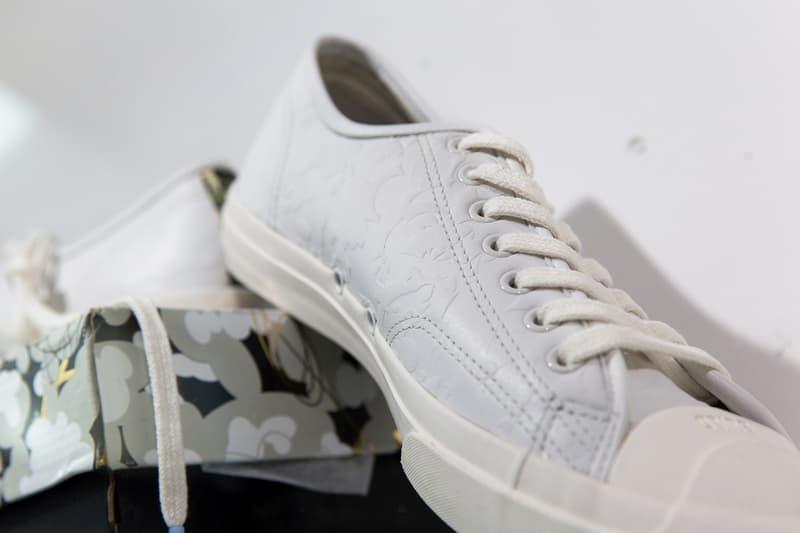 7 of 8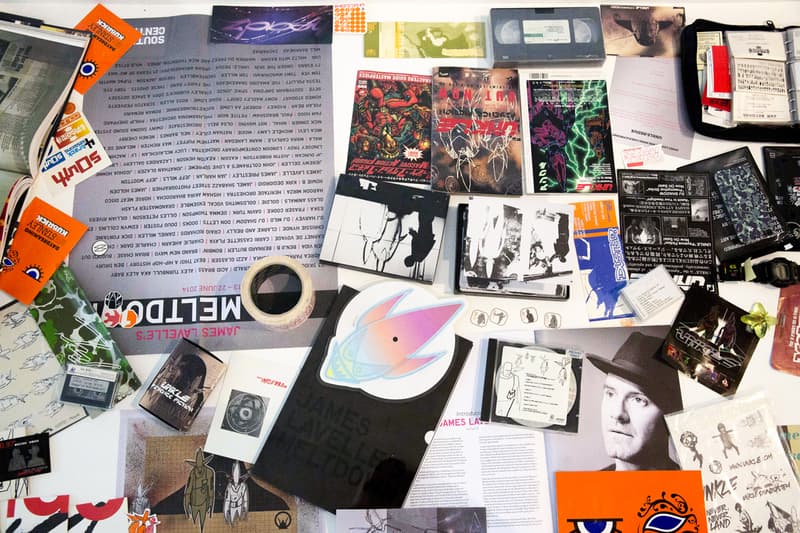 8 of 8
Mo'Wax and UNKLE founder James Lavelle recently spoke to size? for the latest installment of its "Collections" series, all while sharing rare Nike SB and BAPE collaborations. A pioneer in the worlds of music, art and streetwear, Lavelle regaled size? with tales wide-ranging as working with Nigo and Futura to his collaborative process when crafting the legendary Nike SB Dunk High "Unkle."
Through the course of the conversation, Lavelle drops multiple nuggets of cultural wisdom. He shares that the original design for the aforementioned SB Dunk High "Unkle" was supposed to appear on a SB Dunk Low and briefly riffs on the Mo'Wax x Nike SB Blazer. The British multihyphanate also talks about his introduction to BAPE founder Nigo, quipping "I mean during that period he was really into The Beatles, Wild Bunch, Soul2Soul. He was a massive Beatles fanatic, collecting guitars, memorabilia, mad about it!"
A parallel to Stüssy is also drawn, with Lavelle stating "We sort of wanted to try and do that kind of Stüssy crew thing with Nigo [and BAPE] — I was saying we should give stuff to people like the [Beastie Boys], and you'd all have your personalized baseball jackets. I'd do these Bathing Ape tours and there were records that we put out that were collaborations, it was a really cool time."
The extensive, enthralling interview arrives ahead of Lavelle's size? Sessions (20:20) mix, which is set to release this evening. Read the full interview over at the size? blog, and be sure to feast your eyes on the incredibly rare footwear pictured as well.
Elsewhere, The Hundreds and PUMA are nodding to '90s high school crews with an expansive "Cliques" collection.