'Franchise' Magazine Displays Original Artwork in 'The Last Dance'-Inspired Zine
Celebrating Michael Jordan, Dennis Rodman and more.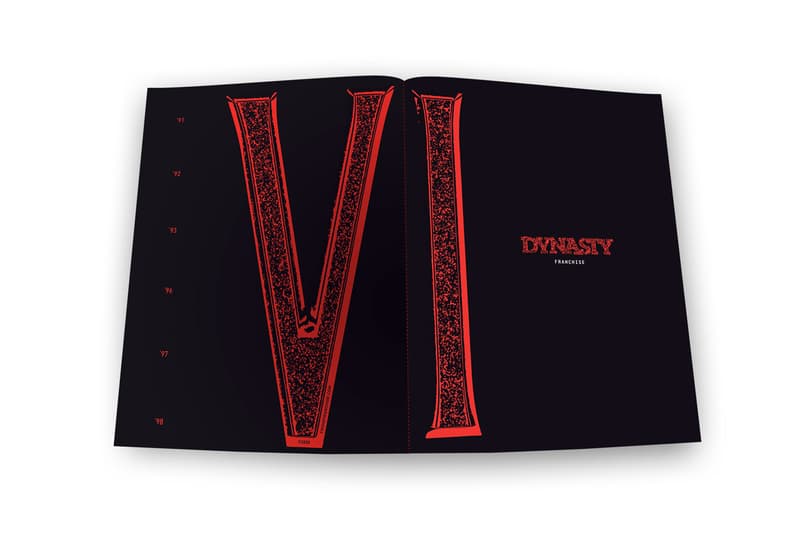 1 of 7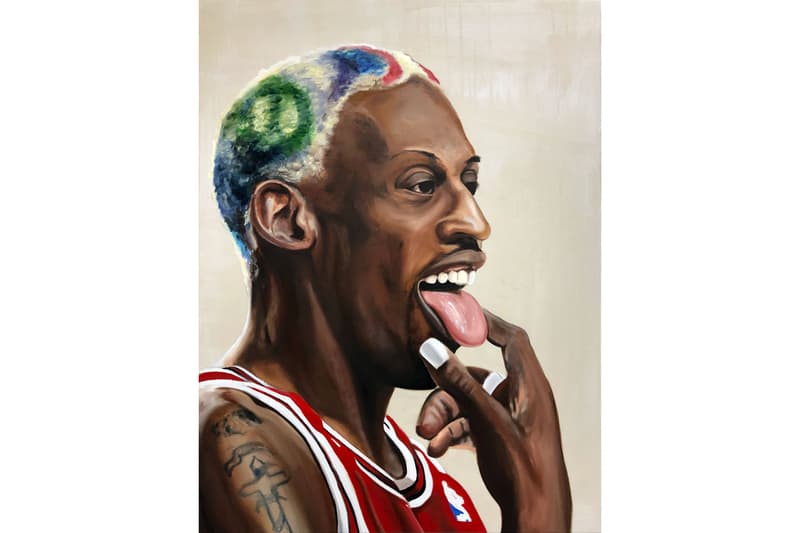 2 of 7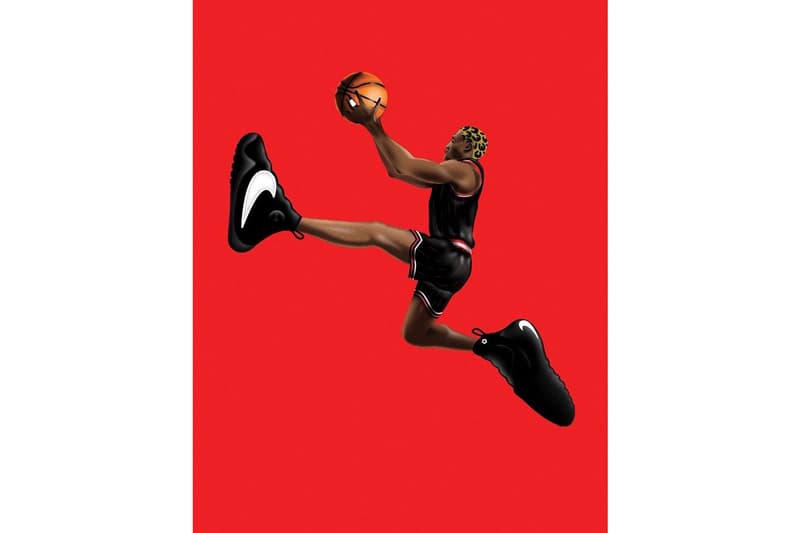 3 of 7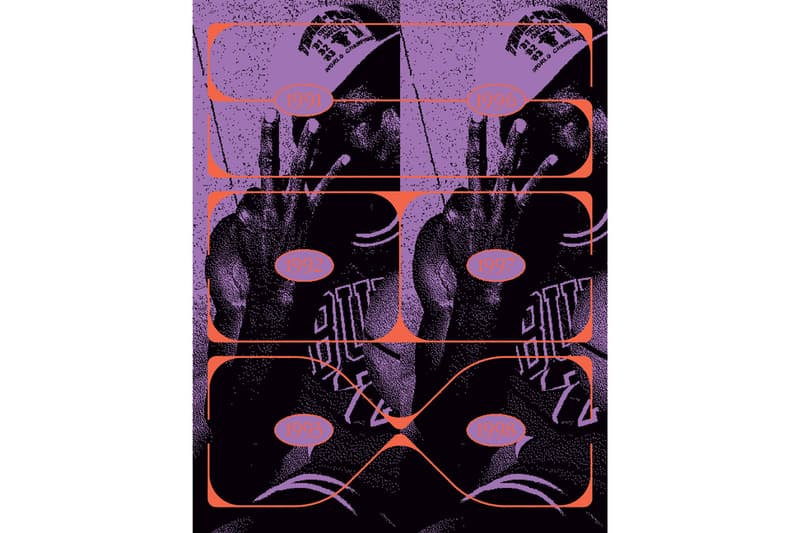 4 of 7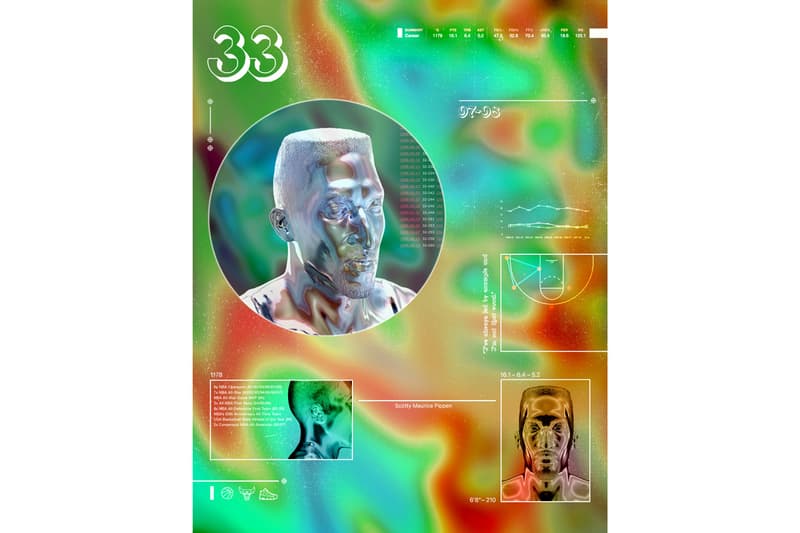 5 of 7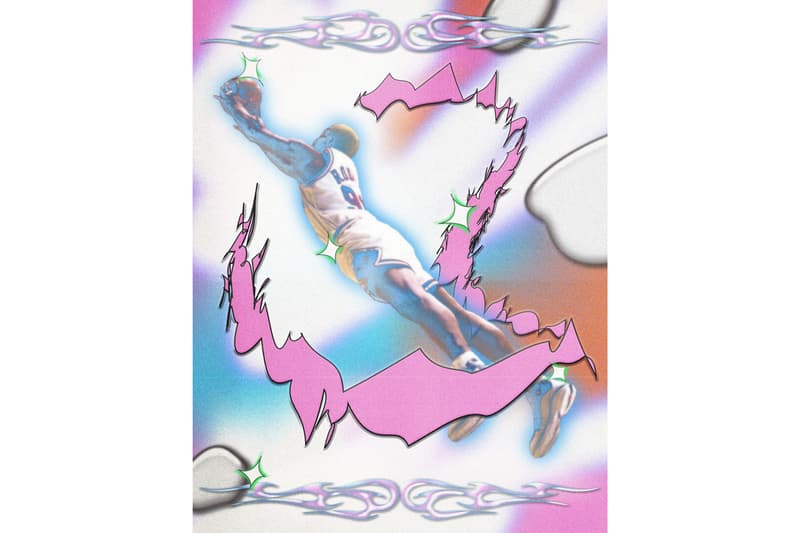 6 of 7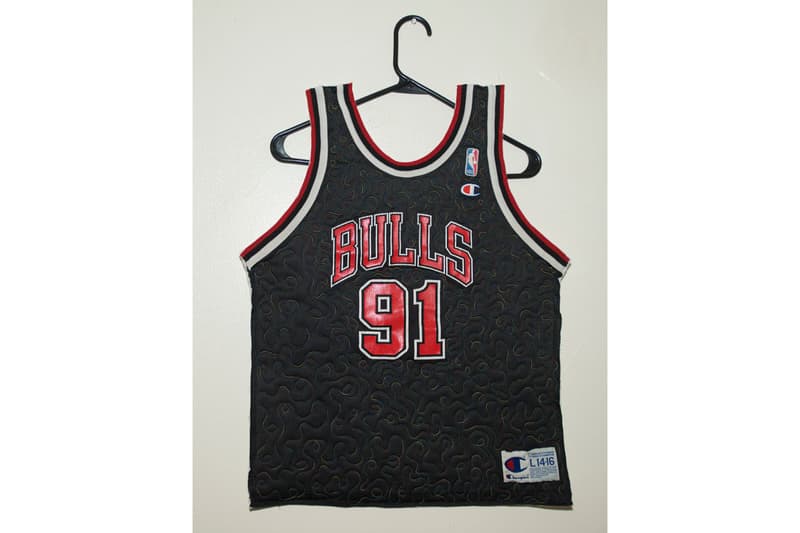 7 of 7
This weekend, art-meets-basketball magazine Franchise launched a new printed zine inspired by ESPN's The Last Dance, called DYNASTY. The highly limited publication pays homage to the legendary Chicago Bulls team of the '90s and includes original artwork from Franchise artists who have engaged with the docu-series in their own way.
The cover of DYNASTY was created by artist Julian Durón. "The cover design is inspired by a pamphlet I recall in catholic mass once with large Roman numerals on the cover — seeing the Bulls during this time, which I remember well, [definitely] added insight with the doc, comparable to religion, a cult of personality, everyone was a fan too…" he explained on Instagram.
Artwork by creatives Andreas Pranoto, Darien Birks and Matt McCormick spotlighting Dennis Rodman — characterized by his ever-changing hair color — are featured in the zine. A psychedelic piece depicts Scottie Pippen, while Eduard Johnston's Six God celebrates Michael Jordan and his six championship rings. A portion of the zine sales will go towards a Chicago-based charity that supports those affected by the COVID-19 pandemic.
Available for $25 USD, DYNASTY can be purchased now on Franchise's website.
Elsewhere, Ai Wei Wei has announced a forthcoming book based on his film with Amazon Studios titled Human Flow: Stories from the Global Refugee Crisis.