Eleven Madison Park May Not Reopen After Coronavirus Pandemic
The 2017 No.1 restaurant in the world has been serving the homeless during the outbreak.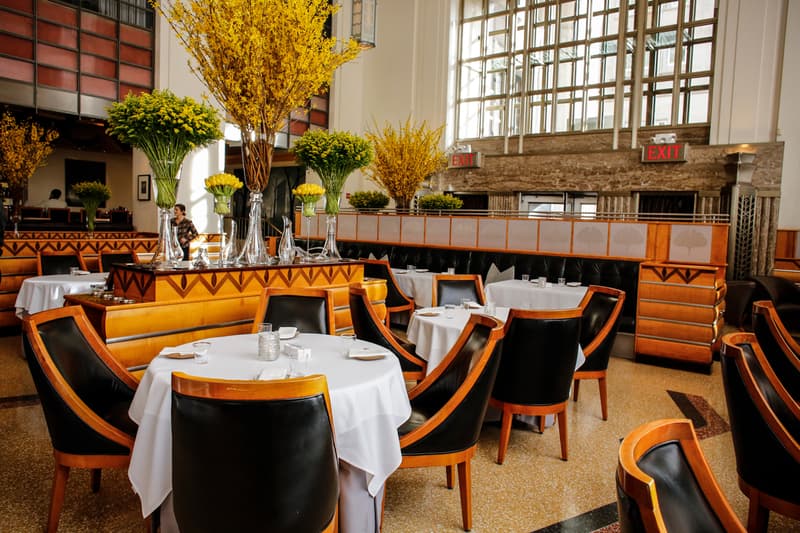 After closing its doors mid-March, Eleven Madison Park, one of the world's most renowned restaurants, is now questioning reopening after the Coronavirus (COVID-19) pandemic.
According to chef-owner Daniel Humm. "There is definitely a question mark over Eleven Madison Park—if it will reopen. It will take millions of dollars to reopen. You have to bring back staff. I work with fancy equipment in a big space. I want to continue to cook with the most beautiful and precious ingredients in a creative way, but at the same time, it needs to make sense."
Named the number one restaurant in the world back in 2017, the forced closure of the 80-seat restaurant came as a surprise to Humm. "At EMP, we're in a bubble sometimes, but we were literally full, up until the end. Then we got word we had to shut down." Thinking the closure would just last a few weeks, the ongoing effect of Coronavirus has forced Humm to let all of his employees go, 30 percent who were in the United States on visas. "hey all had to go home without anything. It pretty much broke my heart."
The chef-owner also touched on how he rejected the idea of doing delivery, "we were thinking, should we do some sort of to-go box? But it was so intense in New York, it didn't feel to me that the world needed Eleven Madison Park food in fancy boxes. I knew it wouldn't make so much money. Anyway, I didn't want people to be exposed; delivery isn't what we do."
During the quarantine period, Humm decided to help fight the escalating issue of hunger in New York through Rethink Food. "I went to American Express and said, 'I need $250,000 in two days to get this started.' And they came through." Today Eleven Madison Park serves as a commissary kitchen that produces almost 3,000 meals a day to feed hungry people around the city.
Moving on he notes that if Eleven Madison Park were to reopen, the restaurant would continue to feed the homeless and the very fortunate, in a bid to redefine what luxury means in the culinary industry. Finally, Humm does note his hopes for the industry's comeback in the city but reveals that a harsh reality of higher prices and not enough jobs for everyone could be on the horizon.
For more food and beverage news, over 1,000 Wendy's locations have pulled burgers from its menus.