Speaking With the Co-Founders of Common Ace, an E-Commerce Site Dedicated to Female Sneakerheads
Sophia Chang and Romy Samuel speak about the platform's launch.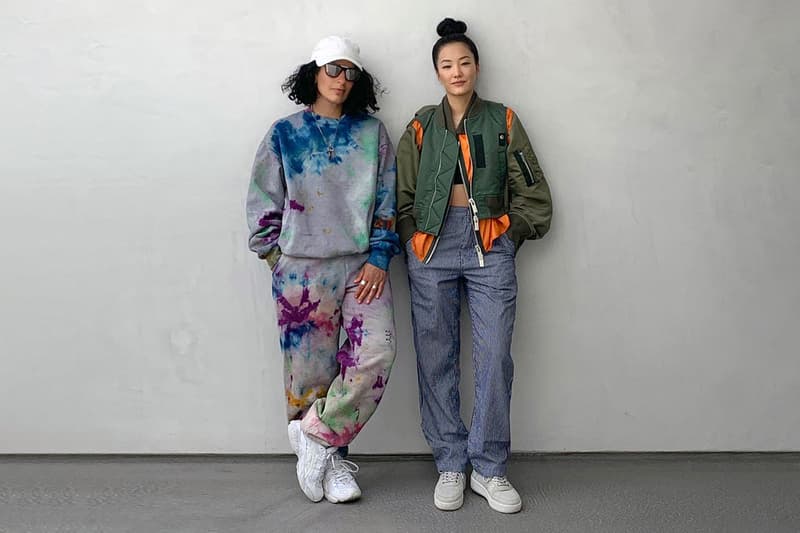 Historically, the sneaker industry has shown indifference — or outright sexism, at worst – towards female sneakerheads, rarely offering hyped drops in smaller women's sizes or conferring with female creatives about design. Sophia Chang and Romy Samuel, however, are two such creatives making a difference in the slow-changing business with the launch of their women-oriented sneaker site Common Ace.
There's no better time to launch a female-focused sneaker e-commerce site. In a study published in 2019 by ForwardPMX, it was estimated that the growth of women's sneaker sales is surpassing that of the men's footwear market. Though the heightened growth is partially due to the women's market being consistently underserved, it's also due to a recent explosion in covetable collaborations and female-fronted campaigns, including Aleali May's Jordan Brand partnership amd Rihanna's work with PUMA.
"I think 2020 is the year of women in sneakers," explained ForwardPMX's chief growth officer, Chris Paradysz. "I [believe] the growth rate will be stronger than men's for as far out as we can see. We're past the tipping point and barely rolling downhill, and we're going to see interesting collaborations."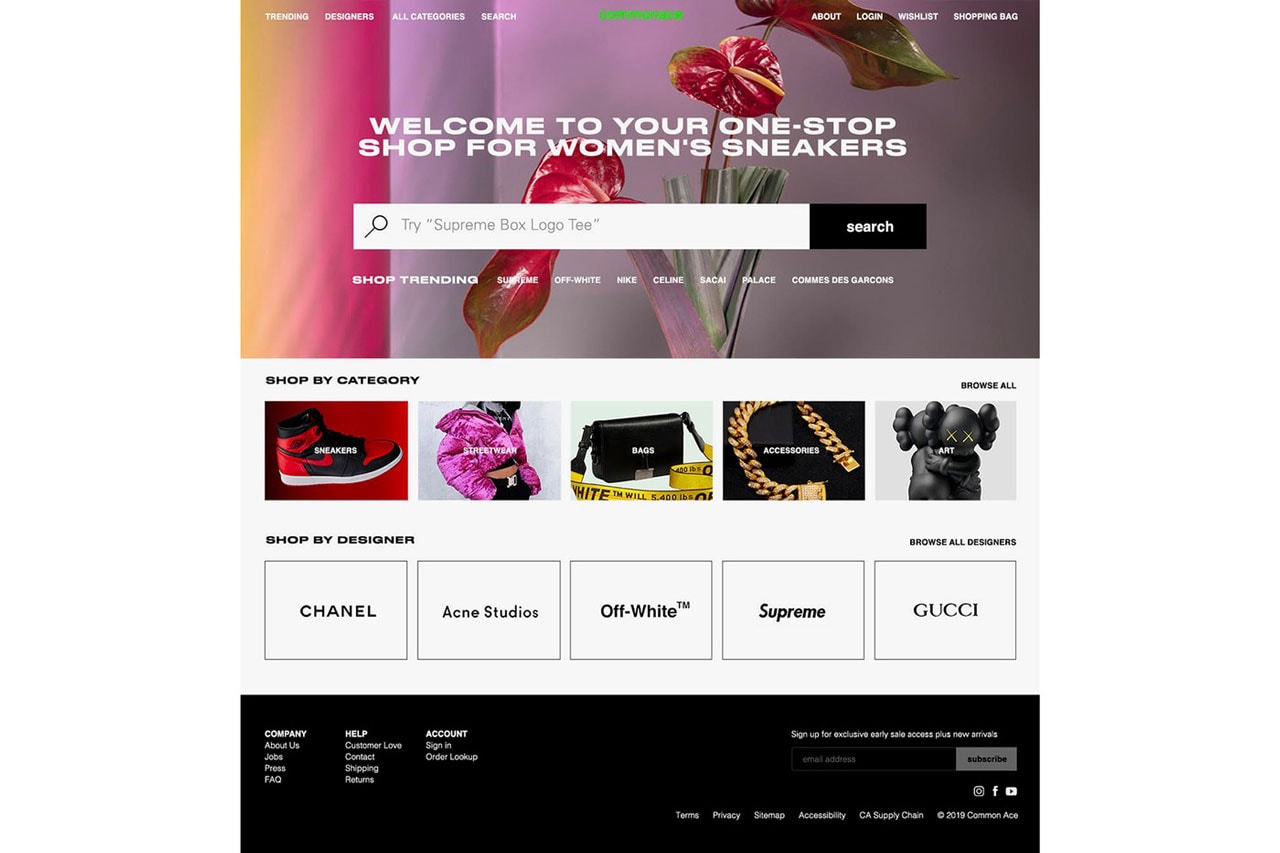 Chang and Samuel spoke with HYPEBAE at length about Common Ace and its implications.
How did you come together to create Common Ace? What sparked the idea for this sneaker platform built for women?

SC: We met at jeffstaple and NTWRK's Nike Dunk "Panda Pigeon" drop in January of 2019. We instantly connected and became friends.

Romy had this long-time idea to build a one-stop platform for women in sneakers and we were the perfect match to bring Common Ace to life. Our vision was to create and curate something for women by women and to generate greater access to products and ease of use with enhanced user experience.

What would you say makes Common Ace different from other online sneaker stores?

RS: A one-stop shop for women that houses a wide variety of different styles and brands currently does not exist on the grand internet. We are here to consolidate and organize the chaos instead of having multiple tabs open. Our user experience and interface took a lot of research to narrow down the best features that maximize our female users to be able to shop and browse with ease.

What kind of impact do you think Common Ace will have on the streetwear industry, which is known to be male-dominated?

SC: With a single platform we can really drive female sneaker sales. It minimizes the trouble women have to go through to find what they want. NPD statistics show that sales are increasing and brands are throwing more money into the female market of apparel and sneakers, so we are here to be the proper channel that caters to this audience.

Women who have been early fans of streetwear already shop with a different gaze. We browse the men's section with a creative sense of style to mix and match feminine and masculine styles.

As the streetwear market moves more and more mainstream, we want Common Ace to be an avenue where these females can come together and offer an experience to champion the growth of this community. We do it for us.
Read the full interview on HYPEBAE and visit Common Ace's site for more information on the new undertaking.