Tom Sachs Releases Limited 'Fanta Black' Long-Sleeve Tees
"Black is the expensive color. It is the color of strength, depth and speed.⁣"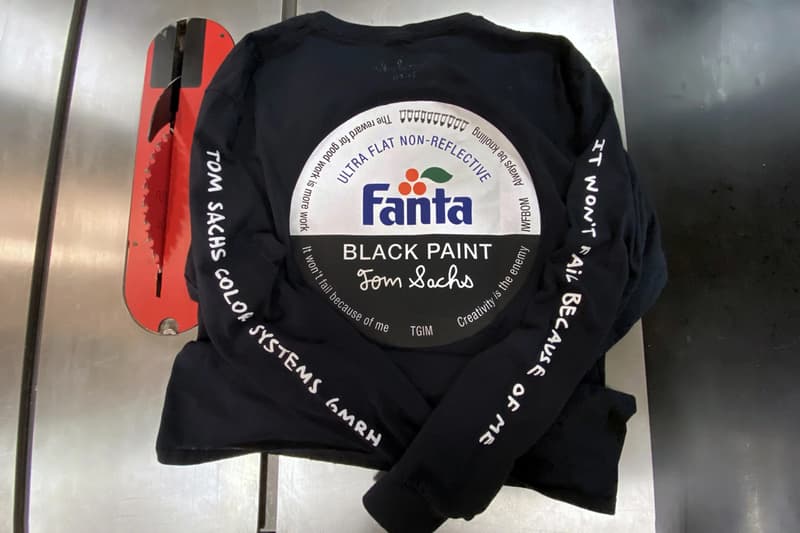 1 of 3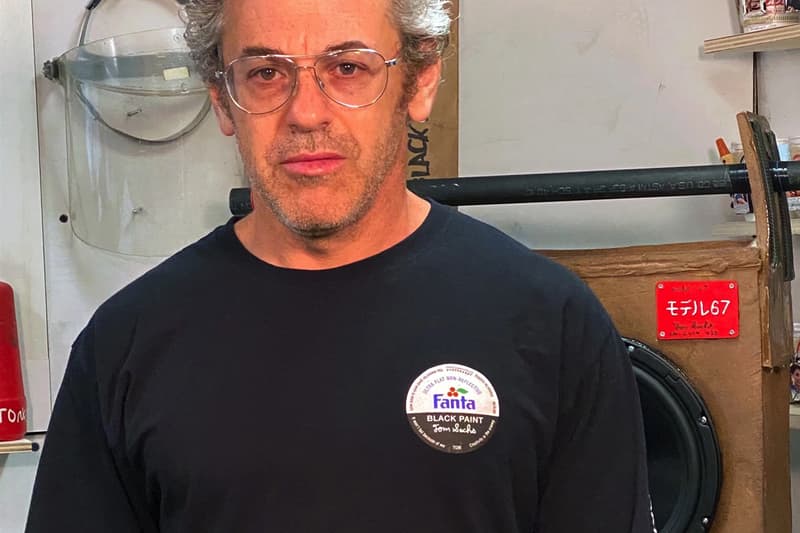 2 of 3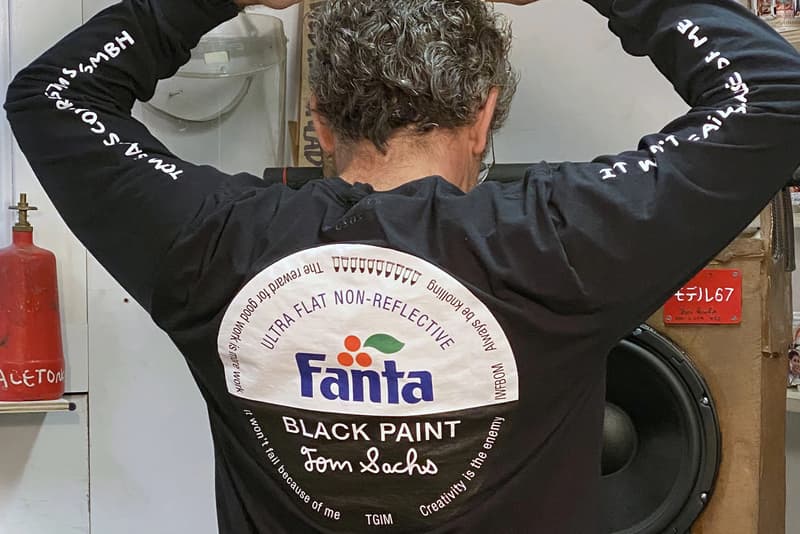 3 of 3
This weekend, Tom Sachs took to his Instagram to share a limited edition of Fanta Black long-sleeve T-shirts. The tees feature the artist's quirky interpretation of the soda brand Fanta's logo with black paint labelling for good measure. Moreover, the left sleeve features the text: "It won't fail because of me." While the right sleeve is embellished with "Tom Sachs Color Systems 6MBGH."
With the visuals combined, the artist is seemingly poking fun at the blackest black paint in existence, Vantablack — a material developed by Surrey NanoSystems in the United Kingdom. "Black is the expensive color. It is the color of strength, depth and speed," said the artist in a caption.
The tees arrive in small, medium, large, extra large, and extra-extra large sizes. Each shirt was printed on Fruit of the Loom fabric by LQQK Studio in Brooklyn, NY. Purchase one now for $85 USD on Tom Sachs' online store. All orders will be shipped after May 25.
In other artist-made pieces, Ethiopian photographers launched a print sale for coronavirus relief.